Hire
ROR

developers remotely within 3-5 days

You can hire ROR developers remotely with Expert Remote. Sign up to access our talent pool. Search available developers, add them to vacancies and schedule interviews.

Sign up to browse available ROR developers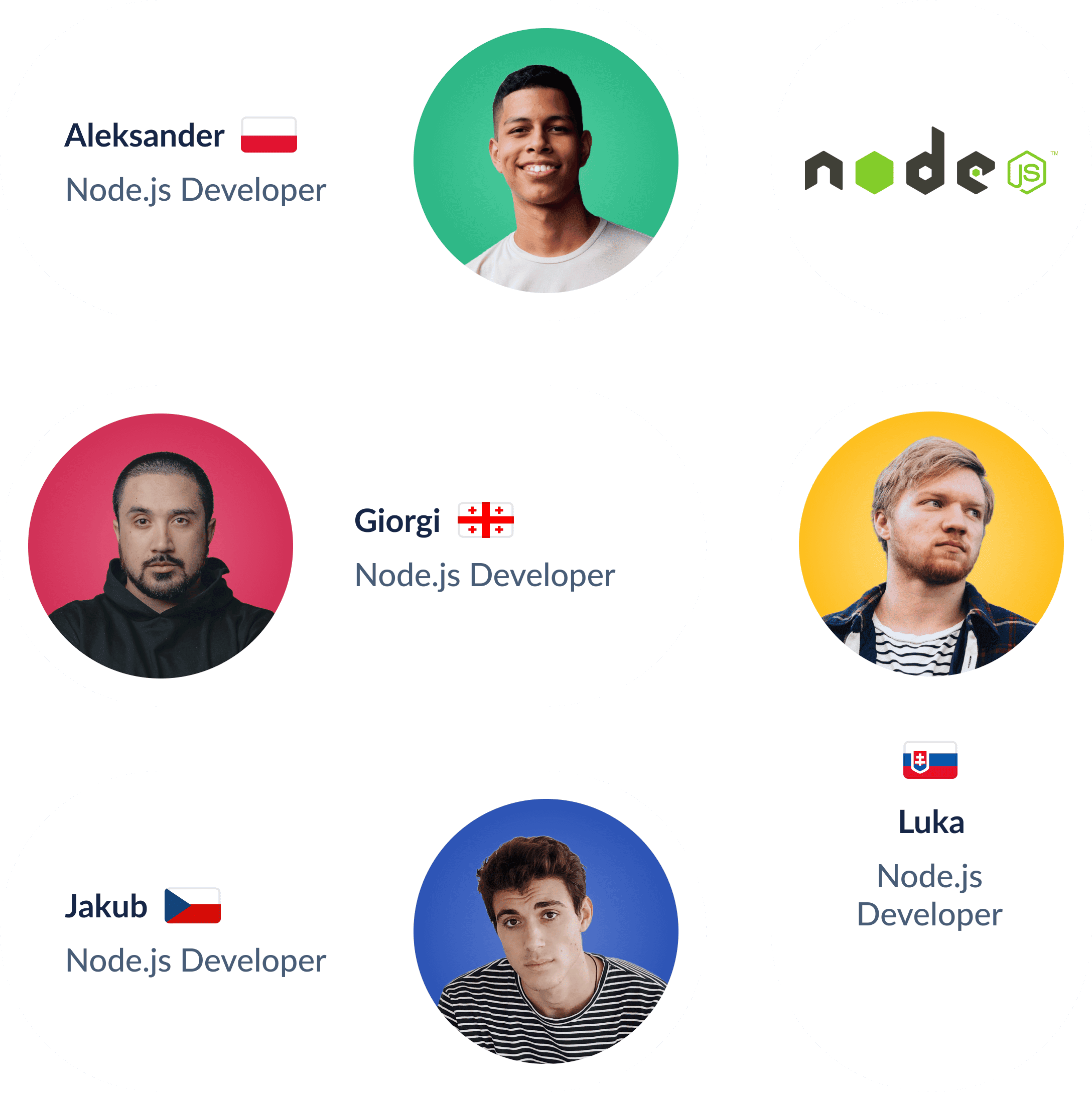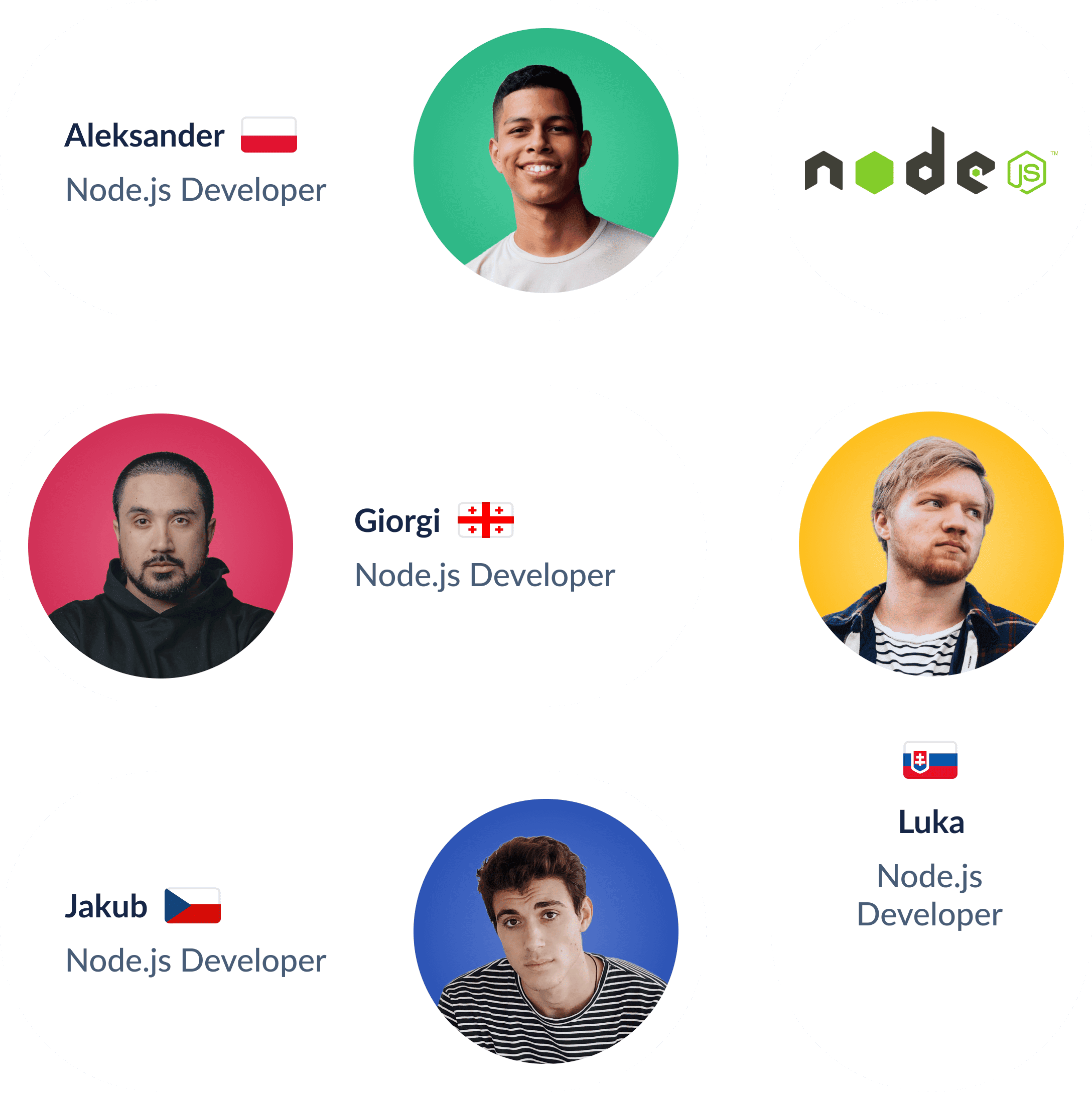 Hire Top 1% of ROR Developers Today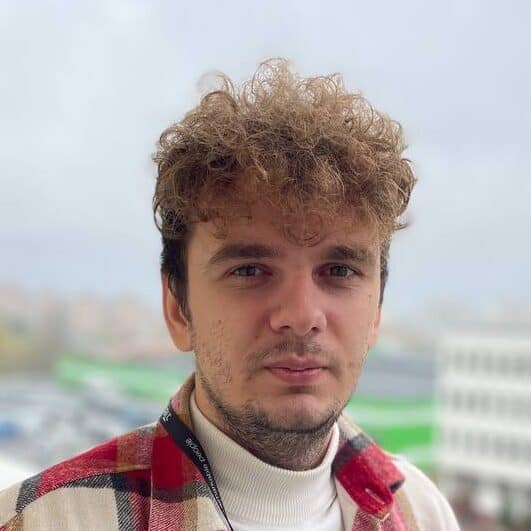 Hire Vladislav
Vladislav K.
Freelance ROR Developer |
5 years experience
Freelance ROR Developer
5 years experience
Gdansk, Poland
Experienced Software Engineer with a demonstrated history of working in the IT industry. Skilled in JavaScript, React.js, NextJs and NodeJs. Worked in FoodTech and Streaming projects. Enjoy building applications from scratch.
Show More
Show Less
AJAX
Express
HTML5
JavaScript
jQuery
Next.js
Node.js
React.js
Redux
REST
Ruby on Rails
TypeScript
Vue.js
Back-end Developer
Front-end Developer
Web Developer
Show More
Show Less
Hire Vladislav
Don't have the time to search developers yourself?
1
Book a Call With Our Hiring Expert
Schedule a 15 minute chat to help us understand your talent requirements
2
Get Hand-Picked Candidates to Interview
You'll get 3-5 candidate profiles from our vetted talent pool within 2 days
3
Hire and Get Started Immediately
Hit the ground running with your new dream team in just a week
How we do it
Global Sourcing
Thousands of developers across the world sign up to our platform each month
Talent Vetting
They go through our rigorous screening process and only 1% make the cut
Talent Pool
We add the best candidates to our talent pool where they wait for projects
Hiring
You can hire from this pool of world's best developers on a contract basis, within days
Customer reviews
Expert Remote developers are superb — depending on which talents they assign to you, you can expect anything from solid to phenomenal work along the whole spectrum of software design, engineering, implementation and maintenance skills.
Expert Remote played a huge role in building our dev squad: a part-time UI/UX designer, two front-end developers, a back-end developer, and a part-time QA. We shopped around a bit with different agencies, but settled on Expert Remote due to the high-caliber of talent and affordable rates.
Expert Remote developers helped in developing apps, but also in talking through scope and need and giving ideas – which is very useful for a non-coder like myself.
Frequently Asked Questions
Are you an Agency?
Nope.
Well, some clients call us a virtual agency or an agency 2.0 :)
1. Typical agencies take 50-70% from a developer salary. We take only 15-30%.
2. Agencies have 10-20 developers on their bench (available). We've got 300+ devs.
3. Agencies don't allow developer buy-out. You can hire our developer in-house after 1 year for "1-month salary" fee.
Will I have a contract with a developer or with Expert Remote?
With Expert Remote.
It's risky to have 5 contracts with 5 remote developers from 5 different countries.
You'll have a single B2B contract with our company. So, if smth goes wrong with IP or anything, you can always sue us :)
P.S. Our company is registered in the USA and Poland.
How does the pricing work?
Each developer has their own hourly rate with our commission already included.
We take between 15% and 30% from what you pay, which is 2-3x lower than typical agency fees.
No setup fees. You only pay after you hire a developer.
2-week paid trial. If you don't like our developer after 2 weeks, we'll apply a 25% discount on the hours worked.
1-week notice. You can ask for a replacement or cancel the contract within a week.
Which countries are your developers located in?
We source developers across 30+ countries.
Most popular countries: Armenia, Georgia, Poland, Serbia, Albania, Azerbaijan, Turkey, North Macedonia, Romania.
We also got developers in the USA, Canada, UK, Germany, France, Spain, Estonia, Bulgaria, Netherlands, Pakistan, India, Kenya, Nigeria, etc.
What are your average rates?
Rates start from $20/h. The median average is $35-40/h.
There's always top 10% percentile candidates who are overpriced, and bottom 10% percentile underpriced ;) But most fall into the market rate category.
The beauty of global sourcing is tapping into unknown regions. Have you heard of North Macedonia? You can find senior developers for $25/h (our fee included)!
How do you ensure developer quality?
We source developers with marketing, which is 20-30x more effective than Linkedin. This creates us a huge flood of candidates.
Then we take this top of the funnel and feed it into our proprietary vetting process. Only top 1% of candidates make it through.
Part of the process is automated, which allows us to do it at scale. For instance, our recruiters have their calendars fully booked and able to conduct 200-250 soft-skill interviews a month.
What tech stacks do you have?
We have developers across all major stacks.
Back-end: Node.js, PHP, Python, JAVA, .NET, Ruby, GoLang etc.
Front-end: React, Angular, Vue.js, etc.
Mobile: Swift, Kotlin, React native, Flutter, etc.
AI/ML/Data Science is a big stream for us: machine learning, deep learning, NLP, computer vision, etc. Technologies: TensorFlow, PyTorch, Terraform, Pandas, AzureML, OpenCV, etc.
Can I hire the whole team?
Yes!
Apart from developers we've got UI/UX designers, QAs, Product Managers, etc.
Based on your requirements we can assemble the whole engineering team.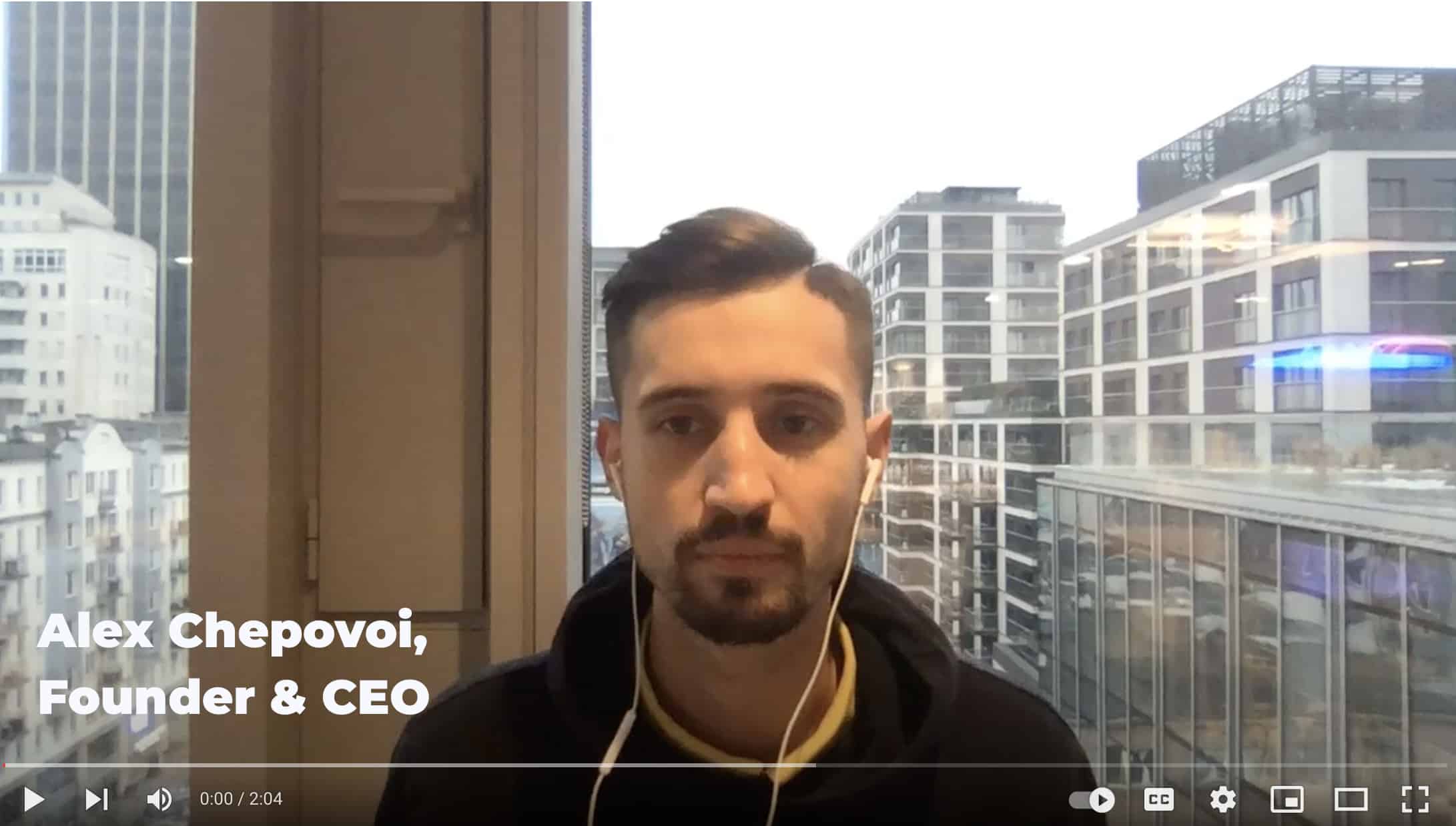 March 12, 2023
11 min read
Hire ROR Developers & Programmer
According to the Stack Overflow Developer Survey 2022, 5.83% of coders have fallen in love with Ruby on Rails. Today large companies like Imgur, Github, Twitch.tv, and others use it for their application development. A lot of startups hire Ruby on Rails developers to join this list because RoR allows them to build MVPs quickly, in a streamlined way — and RoR developers usually adore the technology they're working with. 
So, let's talk about what's so good about Ruby on Rails, why startup founders decide to go for RoR as a back-end and front-end technology for their software, and where to find the best RoR developers online.
Why Hire Ruby on Rails Developers for Your Project?
Ruby on Rails is often cited as the main reason for Ruby's popularity. Rails, or Ruby on Rails, is an open-source framework written in the Ruby programming language and founded in 2003 by David Heinemeier Hansson, also known as DHH. Ruby on Rails developers use the framework for developing dynamic, large web resources that need to be really fast, fault-tolerant, and able to work under high loads.
Full-Stack Framework
Ruby on Rails developers can work as full-stack coders since the framework provides them with tools for front and back-end programming. Aside from providing functionality for manipulating backend server queries, Rails allows front-end rendering to HTML and incorporates CSS and JavaScript for dynamic rendering of the UI. For the front end, Rails also incorporates a template system that renders partials inside Views before showing them within HTML. It also uses Haml, a language for template markups that helps Ruby developers create more simplistic and easily understandable HTML templates. 
A lot of people debate whether or not the toolkit of some of the front-end tasks justifies calling RoR a full-stack framework. Devs working with the Ruby on Rails stack still often have to know some JavaScript, but the framework does have the reputation of being versatile and multi-purpose regardless. That is extremely important for startups, especially in the early stages of their functioning. RoR developers use the framework for quick MVP development and for projects with complex underlying business logic that need to be straightforward and easily maintainable.
MVC Architecture
MVC is another integral part of Ruby on Rails. The term denotes the Model-View-Controller format. The approach divides the work of the application into three subsystems, each of which is responsible for a specific part of the solution's architecture:
Models handle data and business logic, plus high-level classes connected to both
Views display a visual representation of the data
Controllers handle the way the app responds to the user's input by connecting rendering data from the Model within View
Such architectural patterns allow an RoR developer to work both on the front end (Views and pages) and back end (Model and Controller). Of course, it's much more comfortable to split the responsibilities between Views (an RoR developer who will be responsible for the UI of a web application) and Model-Controller (an RoR developer who will handle server-side programming). But, not every company can afford that, especially at the beginning. After scaling, though, it's common for startups to hire people to handle the back-end and front-end to better work through the logic and performance of the future solution.
RoR Gems for Every Purpose and Task
Rails developers develop projects much faster than their colleagues in PHP, Python, or Java (on average 30-40% faster). This is due both to the technical features of the framework architecture (that emphasizes simplicity and laconic expressions) and the development tools Ruby on Rails developers utilize (console utilities and generators, ready-made libraries, extensions, and modules). Ruby on Rails developers use gems — various libraries that add a plethora of new functionalities to the developer's toolkit.
Gems cut development speed by a lot. There are gems for many purposes, including easier debugging, testing, security configurations, event management, and API integrations. Utilizing them saves startups a lot of resources.
What Ruby on Rails Coders Can Build
Hiring Ruby developers is an excellent choice for building the following products:
| | |
| --- | --- |
| eCommerce Websites | Ruby on Rails' modular programming makes creating retail websites easier. Third-party libraries and APIs for setting up pricing, checkout processes, payment gateways, and so on also don't hurt. |
| Fintech Startups | Ruby on Rails developers utilize the framework's various security features to make apps that contain financial information well-protected. Also, Rails helps develop apps that are easy to scale and maintain which is vital for large financial resources with a complex structure (e.g.: Kickstarter). |
| Dating Websites/Social Networks. | Despite the fact people often complain about the way Ruby on Rails deals with high-load large-scale solutions, there are a lot of plugins that allow for the successful development of social networks and other social resources using RoR. |
| MVPs | As we've already mentioned, Ruby on Rails developers are often hired to create MVPs because of the simplicity and sustainability of Ruby and tons of 3rd-party packages and gems that streamline app development. |
| Complex Databases | The Rails framework was designed as a counterweight to J2EE and the .NET framework, which are considered too heavy. A Ruby on Rails developer for hire can build a cost-effective innovative database for the web. It won't be cumbersome but will be pretty affordable. |
| SaaS Products | Such startups prefer RoR due to ease of deployment and migration, cost-effectiveness, time savings, higher performance, and a huge active community. |
Ruby on Rails developers, as you can see, can create an array of versatile solutions. Now, let's move to the aspects one should consider when they hire a Ruby on Rails developer.
Ruby on Rails Programmer Skills: Checklist
An expert Ruby on Rails developer should have the following skills:
Understands Ruby language syntax, sticks to the principles of Don't Repeat Yourself and Convention Over Configuration
Knows RoR and 3rd-party libraries (e.g. Resque, various gems — depending on the projects)
Knows how to utilize testing tools (RSpec)
Knows OOP principles
Uses interface technologies such as JavaScript, HTML5, and CSS3
Knows principles and tools for automated testing and continuous integration
Develops APIs and can integrate them into software
Understands Mocking, MVC, and RESTful principles
Can integrate multiple data sources and databases into one system
Knows application design principles
Works with code version control tools such as Git, Mercurial, or SVN
Also, a freelance Ruby developer should have strong English-speaking skills and be able to work remotely without micromanagement.
Responsibilities of Ruby on Rails Experts
So, what do RoR developers do?
Write, develop, test, and maintain software with Ruby on Rails
Work with web servers like Apache, Passengers, and others
Work with databases (SQLite and others)
Create and maintain APIs
Create software documentation
Troubleshooting
If you want to hire freelance Ruby on Rails developer with specific domain expertise, you should focus your search on candidates with corresponding skills. For instance, people who create software for healthcare or fintech have to have a good understanding of how to supply the app with threat monitoring/detection tools for defense against hackers.
Hiring Ruby on Rails Programmer
To hire Ruby on Rails developers you have to test their knowledge. We prepared a few questions/answers as examples of what you could ask them in interviews.
Tech Skills Assessment for Junior Ruby on Rails Freelancers
A. What's Spring?
Q. It's a preloader for an app that helps accelerate development. Ruby on Rails devs use Spring to make sure the app is running in the background when they're doing tests or migrating the app without restarting the server after updates or edits.
A. What's Proc?
Q. An important concept for Ruby development, proc is a type of container or a capsule for a part of code that can be stored within a local variable, assigned to a method or other Proc (a callable piece of code). Developers use Procs to assign dynamic behaviors to different code components.
Tech Skills Assessment for Mid-Level Ruby on Rails Coders
Q: What do the app/controllers and app/helpers subdirectories do?
A: The app/controllers folder contains controller classes; the controller handles users' web requests. The app/helpers is a subdirectory that contains helper classes that "help" classes for model, view, and controller. That makes code for MVC straightforward.
Q: What is a protected access modifier in Ruby?
A: If assigned to a function, it's only possible to access the members via functions inside the subclass.
Tech Skills Assessment for Senior Ruby on Rails Dev
Q: How do dynamic and static scaffolding differ?
A: Dynamic scaffolding generates all the content and UI components at runtime, while static requires explicit command entry to produce the data. Dynamic scaffolding also doesn't need to be synchronized with a database, while with a static one, database migration is needed.
Q: When isn't CSRF protection needed for Ruby?
A: If a project, for instance, uses API tokens and other methods or authentication that were stateless.
Soft Skills Assessment of Ruby Developers
Some questions that help get you acquainted with the personality of a Ruby on Rails expert are:
What challenges did you solve recently that you would like to share? What challenges you couldn't solve and why?
What experience do you have in technologies close to Ruby, such as Python and Java? Why did you pick Ruby and Rails as the go-to SDK?
Have you been interested in new technologies that are still "young" for active commercial utilization, but are gaining popularity very quickly? What technologies, in your opinion, are overhyped and deserve more scrutiny than appreciation?
How do you educate yourself and how do you learn new things? What blogs do you read, what books have you read lately, etc.?
Do you think ethics matters for a developer? What ethical issues have you encountered within software development and how you would solve them if given the opportunity?
Don't forget to ask company culture-related questions if you want to hire Ruby on Rails developers to fit into the atmosphere of the existing team.
Rails Developers Salary Rates Breakdown
The median salary of an RoR developer typically falls between $71,168 and $88,634. The salary rates of the junior, mid-level, and senior Ruby on Rails developers for hire are as follows:
$56,453 – $72,699;
$81,733 – $92,578;
$115,000 – $150,000.
At the same time, you can find Ruby on Rails developers who charge on an hourly, monthly or per-project basis. You can easily find that thousands of companies around the world are using this framework when developing web applications.