Hire
Angular.js

developers remotely within 3-5 days

You can hire Angular.js developers remotely with Expert Remote. Sign up to access our talent pool. Search available developers, add them to vacancies and schedule interviews.

Sign up to browse available Angular.js developers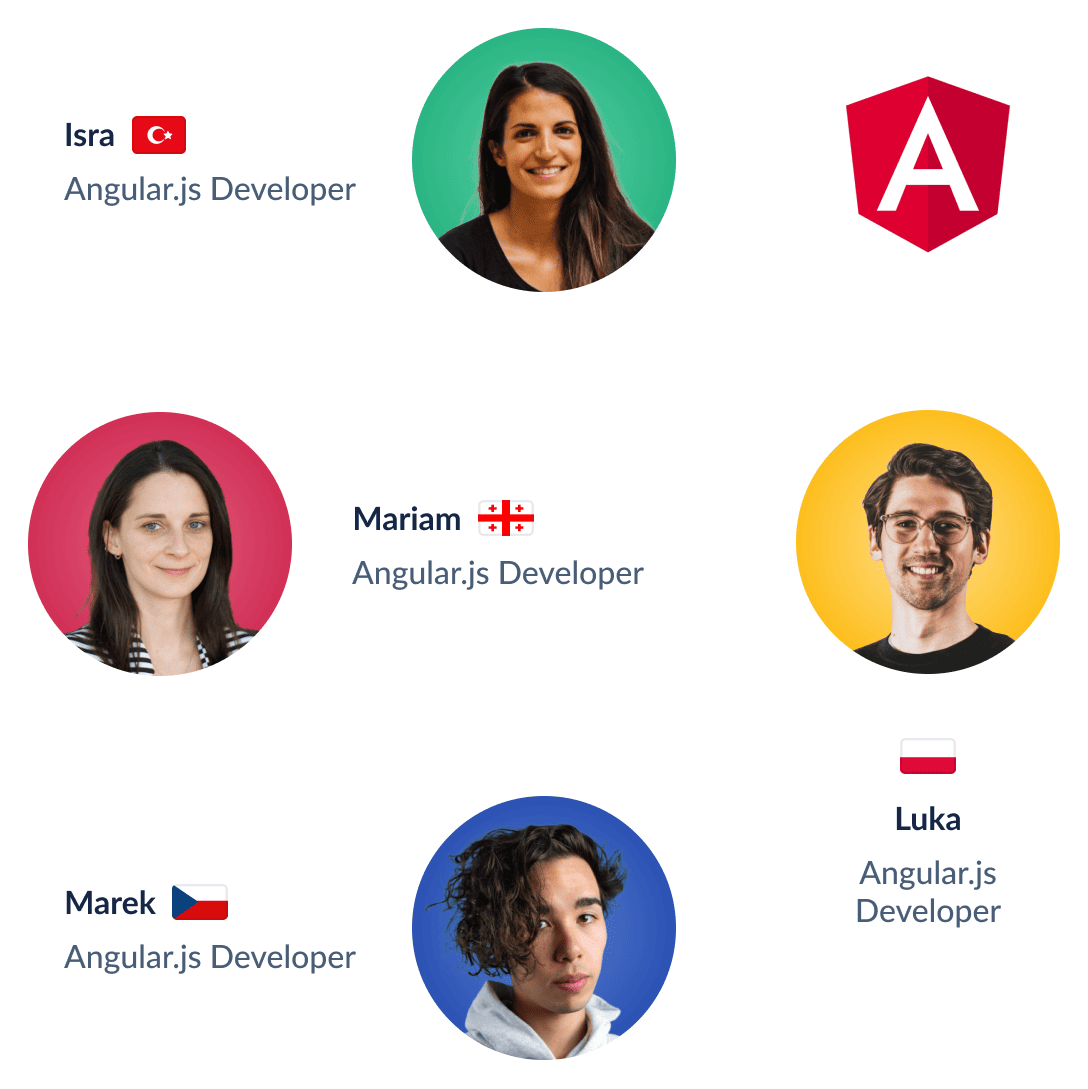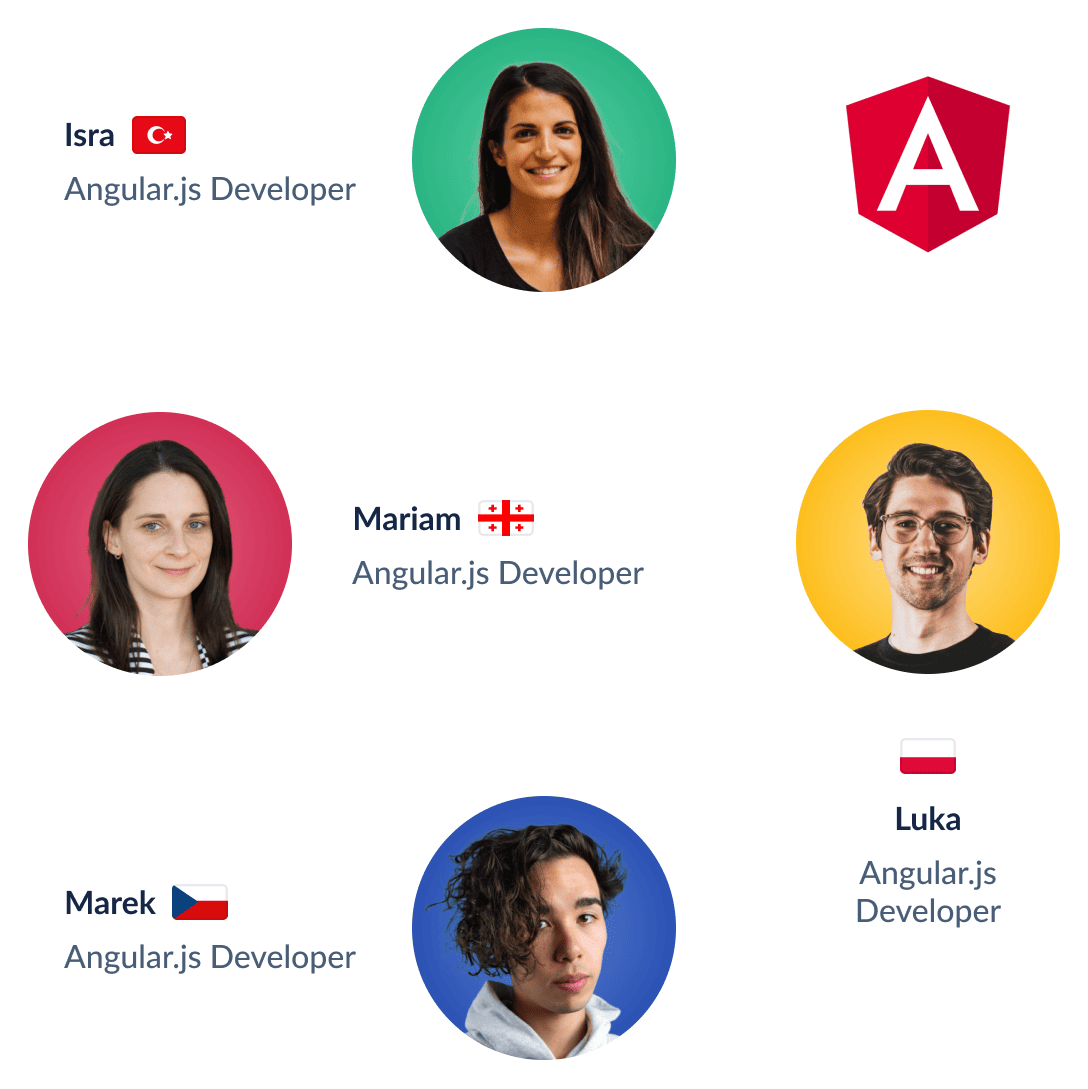 Hire Top 1% of Angular.js Developers Today
Don't have the time to search developers yourself?
1
Book a Call With Our Hiring Expert
Schedule a 15 minute chat to help us understand your talent requirements
2
Get Hand-Picked Candidates to Interview
You'll get 3-5 candidate profiles from our vetted talent pool within 2 days
3
Hire and Get Started Immediately
Hit the ground running with your new dream team in just a week
How we do it
Global Sourcing
Thousands of developers across the world sign up to our platform each month
Talent Vetting
They go through our rigorous screening process and only 1% make the cut
Talent Pool
We add the best candidates to our talent pool where they wait for projects
Hiring
You can hire from this pool of world's best developers on a contract basis, within days
Customer reviews
Expert Remote developers are superb — depending on which talents they assign to you, you can expect anything from solid to phenomenal work along the whole spectrum of software design, engineering, implementation and maintenance skills.
Expert Remote played a huge role in building our dev squad: a part-time UI/UX designer, two front-end developers, a back-end developer, and a part-time QA. We shopped around a bit with different agencies, but settled on Expert Remote due to the high-caliber of talent and affordable rates.
Expert Remote developers helped in developing apps, but also in talking through scope and need and giving ideas – which is very useful for a non-coder like myself.
Frequently Asked Questions
Are you an Agency?
Nope.
Well, some clients call us a virtual agency or an agency 2.0 :)
1. Typical agencies take 50-70% from a developer salary. We take only 15-30%.
2. Agencies have 10-20 developers on their bench (available). We've got 300+ devs.
3. Agencies don't allow developer buy-out. You can hire our developer in-house after 1 year for "1-month salary" fee.
Will I have a contract with a developer or with Expert Remote?
With Expert Remote.
It's risky to have 5 contracts with 5 remote developers from 5 different countries.
You'll have a single B2B contract with our company. So, if smth goes wrong with IP or anything, you can always sue us :)
P.S. Our company is registered in the USA and Poland.
How does the pricing work?
Each developer has their own hourly rate with our commission already included.
We take between 15% and 30% from what you pay, which is 2-3x lower than typical agency fees.
No setup fees. You only pay after you hire a developer.
2-week paid trial. If you don't like our developer after 2 weeks, we'll apply a 25% discount on the hours worked.
1-week notice. You can ask for a replacement or cancel the contract within a week.
Which countries are your developers located in?
We source developers across 30+ countries.
Most popular countries: Armenia, Georgia, Poland, Serbia, Albania, Azerbaijan, Turkey, North Macedonia, Romania.
We also got developers in the USA, Canada, UK, Germany, France, Spain, Estonia, Bulgaria, Netherlands, Pakistan, India, Kenya, Nigeria, etc.
What are your average rates?
Rates start from $20/h. The median average is $35-40/h.
There's always top 10% percentile candidates who are overpriced, and bottom 10% percentile underpriced ;) But most fall into the market rate category.
The beauty of global sourcing is tapping into unknown regions. Have you heard of North Macedonia? You can find senior developers for $25/h (our fee included)!
How do you ensure developer quality?
We source developers with marketing, which is 20-30x more effective than Linkedin. This creates us a huge flood of candidates.
Then we take this top of the funnel and feed it into our proprietary vetting process. Only top 1% of candidates make it through.
Part of the process is automated, which allows us to do it at scale. For instance, our recruiters have their calendars fully booked and able to conduct 200-250 soft-skill interviews a month.
What tech stacks do you have?
We have developers across all major stacks.
Back-end: Node.js, PHP, Python, JAVA, .NET, Ruby, GoLang etc.
Front-end: React, Angular, Vue.js, etc.
Mobile: Swift, Kotlin, React native, Flutter, etc.
AI/ML/Data Science is a big stream for us: machine learning, deep learning, NLP, computer vision, etc. Technologies: TensorFlow, PyTorch, Terraform, Pandas, AzureML, OpenCV, etc.
Can I hire the whole team?
Yes!
Apart from developers we've got UI/UX designers, QAs, Product Managers, etc.
Based on your requirements we can assemble the whole engineering team.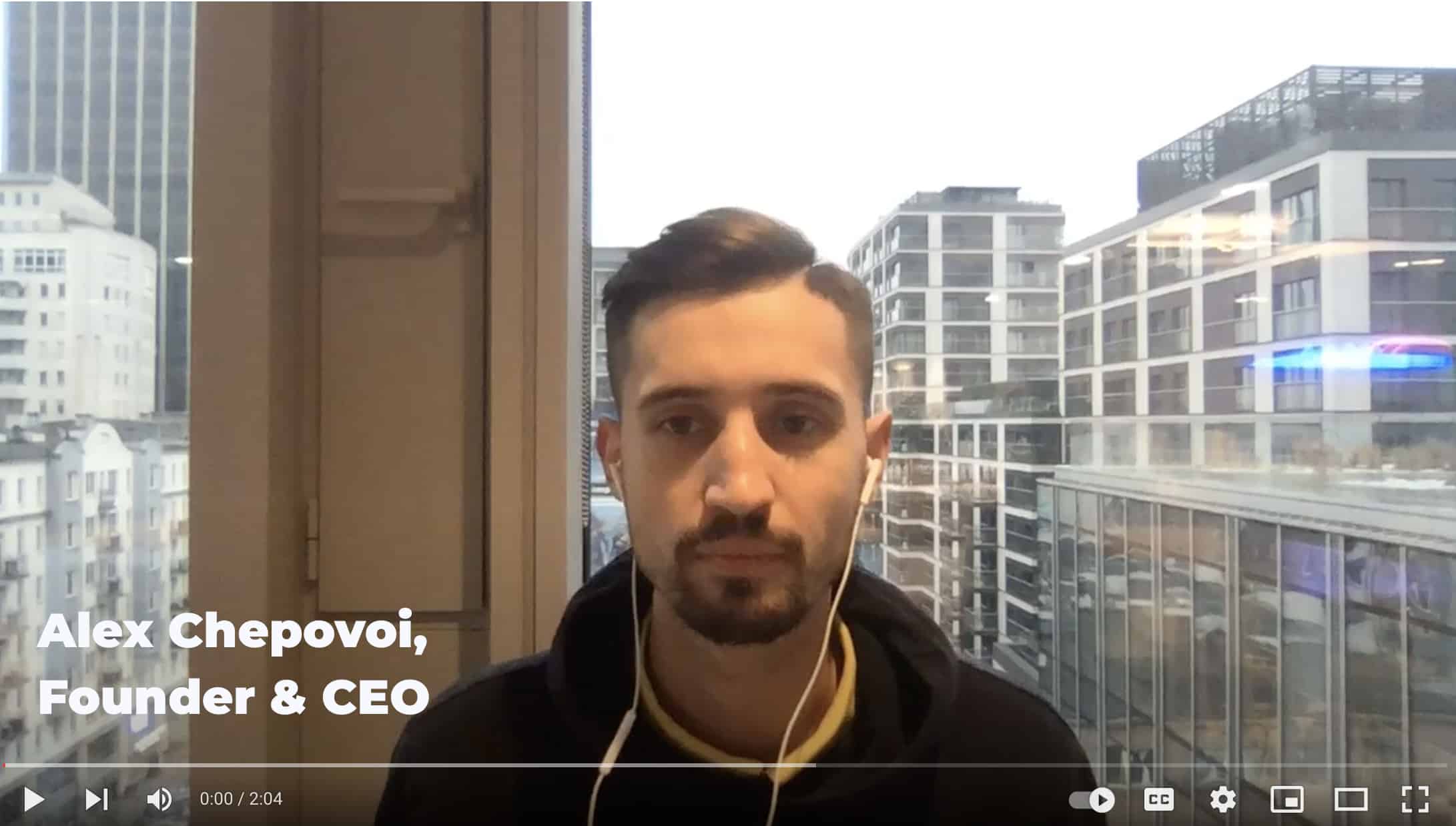 March 12, 2023
12 min read
Hire an AngularJS Developer
As of 2022, Angular is one of the most popular web frameworks among developers worldwide. According to Statista, it takes 5th place with 20.39% of coders using it. Unsurprisingly, big companies like Gmail, Forbes, Upwork, and PayPal hire Angular developers. We'll be talking about Angular's earliest version, its predecessor that has been just as popular before the release of Angular 2+ and is still a good technology for software development.   
What makes AngularJS web framework so good? When should you pick it for a project's front-end? And what should a good AngularJS developer know to be a good addition to the team? Read on to see the answers!
The Nuts and Bolts of AngularJS Development: An Asset for Building Dynamic SPAs
AngularJS is an open-source JavaScript framework, designed for developing single-page applications — websites that aren't reloading when something is changing: like Twitter. AngularJS in particular was being used for Gmail and Google Drive.
Google developed it in 2009. Even though after 13 years of development, Google discontinued the AngularJS version of the framework, it is still being used by many web developers.
Angular JS Enables Easy Testing, Bug Fixes, and Updates
AngularJS is built on the MVC framework (or design pattern) which is widely used for developing rich web applications that are easy to maintain and test. Dedicated AngularJS developers separate your web app, through the framework, into three parts:
Model (data)
View (the UI layer)
Controller (business logic)
With architecture like this, Angular JS engineers create a solid foundation for application development, with its main components divided to enable testability. They utilize this construction to cut time for bug fixes, QA, deliver updates to their projects faster, and maintain high code quality.
AngularJS Programmers Can Work Very Quick
Two-way binding is one of the main benefits of using AngularJS. Apart from using the incredibly flexible MVC design, AngularJS synchronizes data with the UI layer to update the View, and when UI changes, the Model updates as well — and vice versa. Without two-way data binding, AngularJS developers would need to spend a lot of effort synchronizing data with the UI layer.
Apart from that, AngularJS has directives, a feature that helps developers set behavior for UI elements, which greatly aids in building beautiful, high-performance web apps.
Angular JS' Toolkit Helps to Increase Developers' Productivity
Another advantage of AngularJS is it allows for dependency injections (DI). It is a process of connecting dependencies to a component instead of making the component construct them — in other words, hardcoding them. AngularJS' service locators can search for these dependencies and isolate them. That helps, for instance, to separate component classes for unit testing.
This feature makes the startups' apps maintainable and testable and, again, cuts development time. This is especially cool given that 6% of young projects fail because of delayed time-to-market.
What Products Angular.js Developers Build Most Often
AngularJS software developers can build several different types of web apps. The most common types of them are as follows:
Dynamic web applications (SPAs). Primarily, AngularJS is used for building dynamic web applications (SPAs). The framework turns HTML pages — the pages in the markup language of the web — into dynamic content, which makes SPA development extra easy for a dedicated AngularJS development team.
Enterprise-level applications. AngularJS developers can also build great enterprise-level applications. The Guardian's website is an AngularJS application. To create an infinite scroll of search results, the developers used AngularJS with RxJS extensions for reactive programming. AngularJS is also used in Grid, the publication's image management system. It stores over 3 million images and about 20,000 are added daily.
Video streaming applications. Video streaming applications are another option for AngularJS development. One of the best examples of how Angular js developers can use it is within the YouTube app for PS3.
Real-time data applications. AngularJS developers are also often proficient in building apps that do real-time data streaming — for example, Weather.com. The platform uses a large number of widgets that need to be downloaded for both the desktop and mobile versions of the site. Data gathering for widgets is done via AngularJS modules.
Angular.js Experts: Skills and Responsibilities
To supplement your existing team and hire an AngularJS developer you should be familiar with their core skills and responsibilities. This must be an expert JavaScript programmer with a thorough understanding of AngularJs software engineering.
Skills of AngularJS programmers
Here is what your top AngularJS developers should know/have/be familiar with:
Degree in computer science, software engineering, information technology, or related disciplines
Knowledge of AngularJS and front-end development tools such as Bootstrap and CodePen
Know how to handle version control within GIT and how to use it in general;
Knowledge of JavaScript frameworks
Thorough knowledge of databases, APIs, and other online services;
Critical and logical thinking skills
Experience with unit testing tools such as Jasmine (to create tests) and Karma (to run them)
Basics of behavior-driven development and test-driven development.
Knowledge of a clear chain of dependencies in terms of both application logic and relationships between files
Proficiency in HTML, CSS, and JavaScript
Familiarity with the newer ECMAScript specifications
The best of all is to hire a dedicated team of professionals that would include front-end Angular.js developers and back-end coders who know Node.js, MongoDB, and Express.js. A common JS ecosystem will boost development as different elements of the app will share language and logic.
Responsibilities of AngularJS experts
Now let's see the AngularJS developer's core tasks:
Develop applications in AngularJS
Debug the application
Review the code of other team members
Evaluate tasks issued by a business analyst, PM, or TL
Participate in the expert assessment of the requirements for the task with the rest of the product team
Perform tasks within the requirements, build apps according to the layout design;
Work with various APIs
Indicate what can be improved in the product or workflow
Collaborate with backend engineers
Conduct unit tests and other tests
And while a decent engineer can perform all of them it is still better to think of several coders of different levels in your team.
How to Hire a Professional Angular.js Developer
To assess a particular AngularJS developer's skills, follow the instructions below!
Questions to Ask Angular.JS Developers
AngularJS developers need to know JavaScript and the AngularJS framework itself expertly. They also need to be good communicators, be able to work efficiently in the team, know to ask questions when they're stuck, and so on.
Tech Skills Assessment for Freelance Angular js Developer
The most common questions that will reveal the basic skills of the best AngularJS developers are:
High-level general questions:
What are the advantages of AngularJs over React?
What is the most fascinating thing about Angular?
What is the difference between Angular 2+ and AngularJS?
Questions for junior Angular JS developers
What is the main goal of Angular JS design?
The way Angular JS code is structured makes testing as easy as writing code is, which helps prioritize the former. Testability of the app is also boosted by the division between operations with DOM and the construction of the app's internal logic. So, the goal of Angular JS design would be to make testing and development of SPAs equally simple and efficient.
What's your favorite thing about AngularJS?
Candidates answer such questions differently — they love different things about Angular JS — but look for "whys" of their answer, e.g. "Angular JS provides tools for preventing cross-scripting attacks which boosts the security of the app".
What is AngularJS primarily used for?
Angular.js is commonly used for SPA development, which stands for Single Page Applications.
Questions for middle Angular JS developers
What is One-Time Binding and when is it used?
When you add an expression to a template using the "::" operator, which is called "one-time binding", it means a program doesn't need to activate a watcher. In simple terms, that means that one-time binding allows using Angular JS as a simple templating tool as opposed to the framework that's one of the best for building SPAs. It's used when developers know there'll be no user-generated changes on the page, for instance, if they want to simply display a list of products in an e-commerce solution. The info on how to optimize one-time binding for different cases can be found, e.g., here. 
Briefly describe how the Angular.js digest loop works
The "digest loop", also known as "dirty checking", is a recursive loop that runs according to pre-set instructions to check watchers that monitor changes in variables and their values. After each digest cycle, the changes in the model are reflected in the DOM.
What is service in AngularJS?
Services are functions or objects that share data and behavior across the app. Alternatively, services are objects that are connected via dependency injection.
Questions for senior Angular JS developers
What is $scope?
$scope is the link between the view and the controller. It's also an object that connects to the app's model. They provide APIs to monitor changes in the module and send all changes from controllers, services, and event handlers into the view.
What is "transclude" and what is it used for?
It's a directive that creates an insertion point for the transcluded ("marked") DOM of the nearest parent directive that utilizes transclusion. Developers tell Angular.js to capture all inside that directive within the markup and use it somewhere else in the "marked" with ngTransclude part of the directive's template.
What is the $location service for?
The $location service parses the URL in the browser's address bar and makes the URL available to the app.
This is a list of questions you can ask your future candidates — but it's by no means ultimate or conclusive. It's best to supply tech-related questions with product-related ones. This would give you a clear picture of whether your future employee can connect their tech knowledge to product development & solving business problems.
Soft Skills Assessment for Freelance Angular.js Developers
The below topics are what will help you get a read on whether the person's soft skills would fit your project.
What was your favorite web development project and why you liked working on it
Do you prefer working in a team or solo?
What are the main challenges of working remotely for you?
How do you react to negative feedback?
Can you work efficiently without supervision?
Angular.js Developer Salary Rates
To hire AngularJS programmers you should be ready for, on average, $60,528 yearly wages — but that changes depending on the region and model of working.  
The average developer income depends on the following conditions:
Experience and position. In America, the salary of a junior starts from $2000 a month, and a senior Angular js developer who can create reliable web solutions on their own can receive more than 4.5-5 thousand dollars.
Location & collaboration type. In-house coders earn the most in megacities of Europe and America. In Eastern Europe, North Africa, and South Asia, developers ask for lower rates. Freelancers ask for less than people who work in-house.
Industry. AngularJS with in-depth domain expertise will generally ask for a bigger salary, especially specialists from industries that work with sensitive data and heavy computation tasks.
| | |
| --- | --- |
| Type of AngularJS Developer | Average Hourly Rate |
| Junior | $20–30+ |
| Middle | $30–70+ |
| Senior/Full stack Angular.js developer | $50–100+ |
Also, there are hourly rates. The rates charged by AngularJS developers range from $10 to $100 per hour, with the average rate ranging from $40 to $50 per hour. Some engineers don't bill by the hour, which is why some skilled developers offer project-based pricing based on their understanding of the app's requirements.