Hire
Product Managers

remotely within 3-5 days

You can hire Product Managers remotely with Expert Remote. Sign up to access our talent pool. Search available developers, add them to vacancies and schedule interviews.

Sign up to browse available Product Managers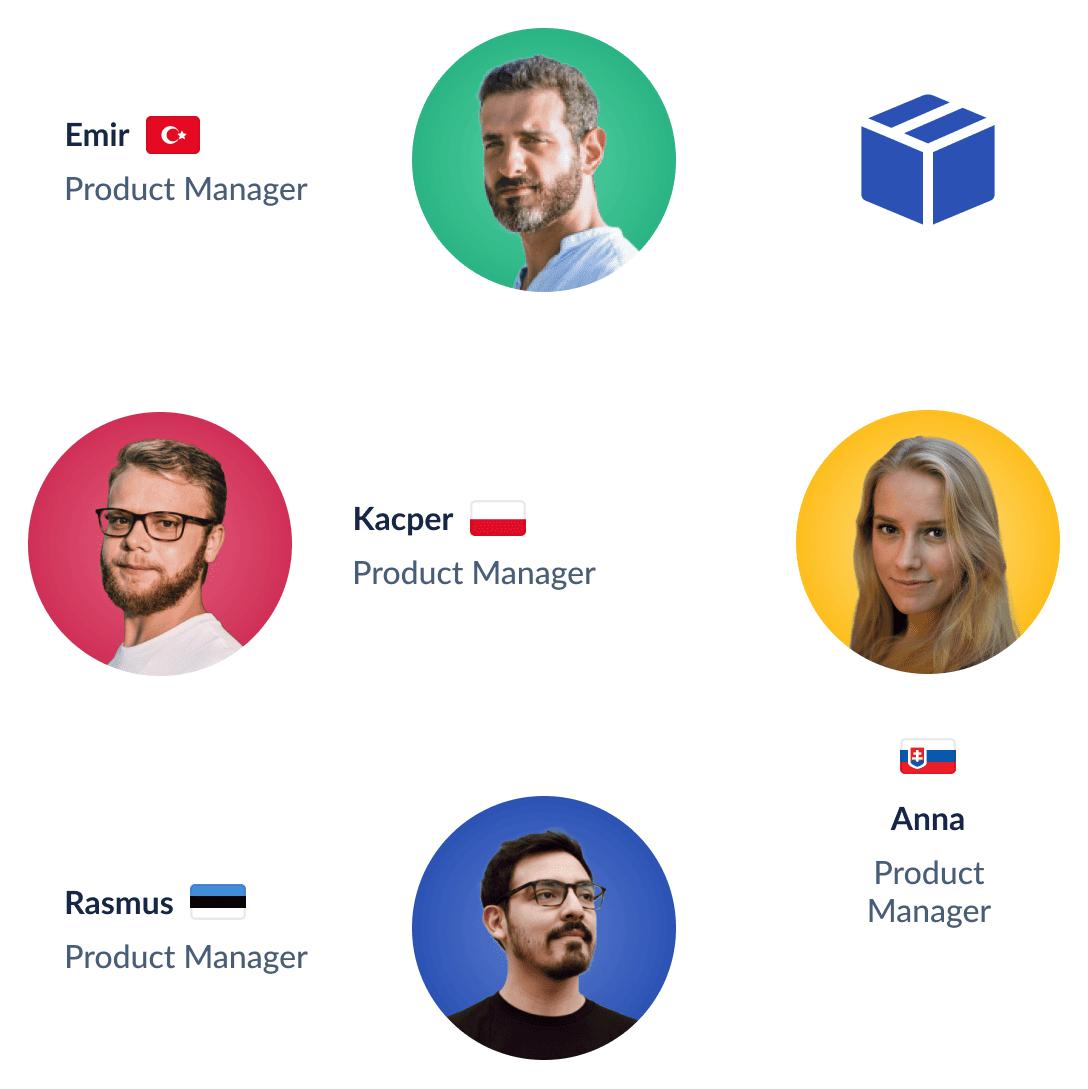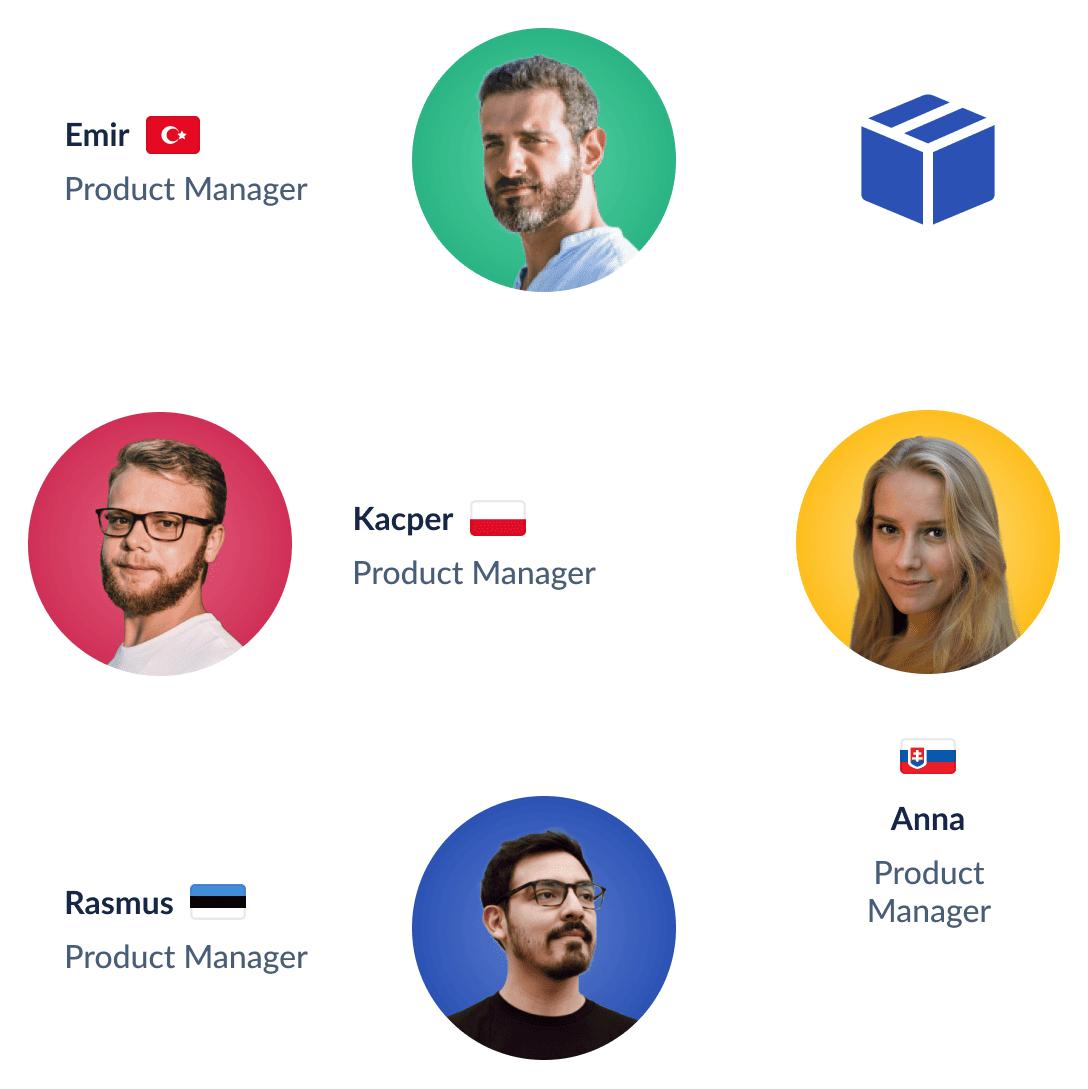 Hire Top 1% of Product Managers Today
Don't have the time to search developers yourself?
1
Book a Call With Our Hiring Expert
Schedule a 15 minute chat to help us understand your talent requirements
2
Get Hand-Picked Candidates to Interview
You'll get 3-5 candidate profiles from our vetted talent pool within 2 days
3
Hire and Get Started Immediately
Hit the ground running with your new dream team in just a week
How we do it
Global Sourcing
Thousands of developers across the world sign up to our platform each month
Talent Vetting
They go through our rigorous screening process and only 1% make the cut
Talent Pool
We add the best candidates to our talent pool where they wait for projects
Hiring
You can hire from this pool of world's best developers on a contract basis, within days
Customer reviews
Expert Remote developers are superb — depending on which talents they assign to you, you can expect anything from solid to phenomenal work along the whole spectrum of software design, engineering, implementation and maintenance skills.
Expert Remote played a huge role in building our dev squad: a part-time UI/UX designer, two front-end developers, a back-end developer, and a part-time QA. We shopped around a bit with different agencies, but settled on Expert Remote due to the high-caliber of talent and affordable rates.
Expert Remote developers helped in developing apps, but also in talking through scope and need and giving ideas – which is very useful for a non-coder like myself.
Frequently Asked Questions
Are you an Agency?
Nope.
Well, some clients call us a virtual agency or an agency 2.0 :)
1. Typical agencies take 50-70% from a developer salary. We take only 15-30%.
2. Agencies have 10-20 developers on their bench (available). We've got 300+ devs.
3. Agencies don't allow developer buy-out. You can hire our developer in-house after 1 year for "1-month salary" fee.
Will I have a contract with a developer or with Expert Remote?
With Expert Remote.
It's risky to have 5 contracts with 5 remote developers from 5 different countries.
You'll have a single B2B contract with our company. So, if smth goes wrong with IP or anything, you can always sue us :)
P.S. Our company is registered in the USA and Poland.
How does the pricing work?
Each developer has their own hourly rate with our commission already included.
We take between 15% and 30% from what you pay, which is 2-3x lower than typical agency fees.
No setup fees. You only pay after you hire a developer.
2-week paid trial. If you don't like our developer after 2 weeks, we'll apply a 25% discount on the hours worked.
1-week notice. You can ask for a replacement or cancel the contract within a week.
Which countries are your developers located in?
We source developers across 30+ countries.
Most popular countries: Armenia, Georgia, Poland, Serbia, Albania, Azerbaijan, Turkey, North Macedonia, Romania.
We also got developers in the USA, Canada, UK, Germany, France, Spain, Estonia, Bulgaria, Netherlands, Pakistan, India, Kenya, Nigeria, etc.
What are your average rates?
Rates start from $20/h. The median average is $35-40/h.
There's always top 10% percentile candidates who are overpriced, and bottom 10% percentile underpriced ;) But most fall into the market rate category.
The beauty of global sourcing is tapping into unknown regions. Have you heard of North Macedonia? You can find senior developers for $25/h (our fee included)!
How do you ensure developer quality?
We source developers with marketing, which is 20-30x more effective than Linkedin. This creates us a huge flood of candidates.
Then we take this top of the funnel and feed it into our proprietary vetting process. Only top 1% of candidates make it through.
Part of the process is automated, which allows us to do it at scale. For instance, our recruiters have their calendars fully booked and able to conduct 200-250 soft-skill interviews a month.
What tech stacks do you have?
We have developers across all major stacks.
Back-end: Node.js, PHP, Python, JAVA, .NET, Ruby, GoLang etc.
Front-end: React, Angular, Vue.js, etc.
Mobile: Swift, Kotlin, React native, Flutter, etc.
AI/ML/Data Science is a big stream for us: machine learning, deep learning, NLP, computer vision, etc. Technologies: TensorFlow, PyTorch, Terraform, Pandas, AzureML, OpenCV, etc.
Can I hire the whole team?
Yes!
Apart from developers we've got UI/UX designers, QAs, Product Managers, etc.
Based on your requirements we can assemble the whole engineering team.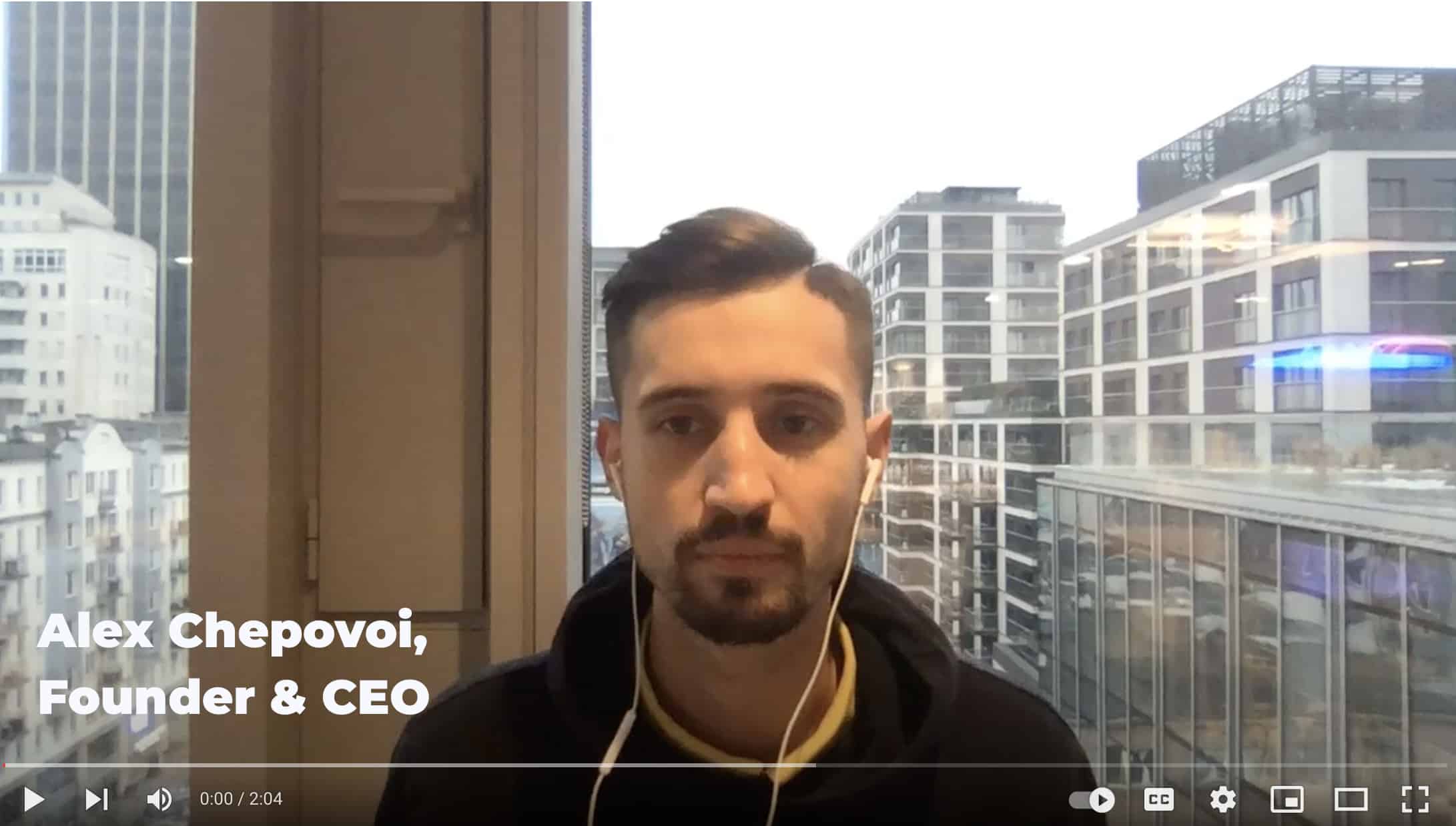 April 02, 2023
14 min read
Hire Product Manager
A product manager holds full control over the product design process and creation. As business-oriented professionals, they are responsible for the success of a startup. However, many entrepreneurs still doubt whether they need to hire a product manager or not.
Product managers are under immense pressure. Their job entails having qualifications from different industries and understanding whether a new product or service will succeed or fail during creation and implementation.
Everyone knows Google, Uber, Tinder, and Airbnb. Thanks to their product managers, these services are used by millions of people. They are the people who identified the needs of target audiences, formulated positioning, tested hundreds of hypotheses, and calculated the unit economy.
So, let's see whether your business needs a product manager.
When to Hire a Product Manager for Your Startup
When do you need to hire product managers? Generally, startups turn to product managers in 4 cases:
When they're not 100% certain that an idea has a product-market fit. For example, a CEO decides to start expanding into Asian markets, but there is no consensus: will the existing product do well, or does the company need to come up with an altered one? If the management cannot develop the strategy and vision on its own, the best option is to hire product managers.
When there's no strategy for product development. A product cannot move forward without a clear strategy. You have to determine the business's vision and needs, form cross-functional teams, as well as designate roles, tasks, responsibilities, etc.
When you don't know how to market a product. Up to 22% of failed businesses did not implement the right marketing strategy. Employing a professional IT product manager eliminates this problem from day one.
When the existing product doesn't perform as well as you'd like. When a company is doing poorly with metrics, it can be difficult for the founder to understand what needs to be changed in the product and how to prioritize the development of features. In such a situation, it is customary to find a product manager.
What Product Managers Do: Skills, Responsibilities, and Tools
Having learned basic situations where product managers step in, it's time to see their core responsibilities and the tools they need to succeed in their roles.
Develop Product Vision
Vision embodies the long-term ambition of your product. It's a simple statement that reflects the product's purpose and the future as you envisioned them. Vision can change, and startups should refine and adjust it along the way to keep pace with evolving technology and consumer behavior.
Here is an example of Amazon's vision for their product:
"Our vision is to be the most customer-centric company; build a place where people can find everything they want to buy online."
A product vision provides a clear direction in which all members of a company should work. It keeps you on the right track and prevents you from deviating from the course, wasting time and resources.
Responsibilities and Tools
To create product vision, the best product managers turn to product vision boards and Agile/Scrum methodologies.
A product manager's core responsibility here is to collect input from the team and form a document with the vision.
Ensure your new product manager has a track record for seeing the bigger picture with the correct interview questions.
Interview questions to evaluate this skill
Q: What tools/methods should be used for the development of product vision?
A: For creating the product vision, it's important to use market analysis, focus groups, and C-level input.
Q: How important is a product's vision?
A: A vision is a product's beacon for the next three-to-five years. Goals motivate teams; they know what end product they work towards. Moreover, a well-defined vision allows product managers to form a correlation between new ideas and the current developments of the company.
Research Customers and Markets
Up to 34% of startups fail due to a poor product-market fit. It's important for a product manager to know what products exist on the market. They should understand how other companies develop similar products, how much the market needs such products, and what customers value in them.
Responsibilities and Tools
To create reliable user personas, product managers have to conduct both quantitative and qualitative product research.
Quantitative research includes:
Surveys
Questionnaires
Website / app analytics
Here, tools such as SurveyMonkey, Typeform and Amplitude are useful.
Qualitative product research means working with focus groups, conducting in-depth interviews, and making general observations.
Also, it helps if the product manager uses both public and commercial sources.
Interview questions to evaluate this skill
Q: What are user personas? How important are they?
A: A user persona is the image of an archetypal user whose goals and characteristics reflect the needs of a larger group of potential clients. This kind of product research helps us gain a deep understanding of the target audience and find out how to build an exceptional product or service.
Q: When is it best to use surveys and focus groups?
A: Surveys are best for getting a broader idea of your audience's needs and want to cover as large a user pool as possible. Focus groups should be used when you need to test your audience's reaction to your product in real-time.
Develop Product Strategy
Product strategy is a long-term plan of action aimed at adapting the service to the requirements and needs of consumers. It includes many solutions that cover the entire product life cycle (PLC), from its development to market launch.
The development process includes:
Definition of product functions (consumer, commercial, financial, legal, marketing);
Selection of key parameters of product functions (basic qualities required by the consumer);
Introduction of this product to the market (promotion model: advertising and promotions);
Readiness for changes caused by the market situation and making appropriate decisions;
Gathering required information before entering the market (target market segment and its characteristics, competing companies, demand, etc.).
This process never stops for product managers. The strategy needs to constantly adapt to changes.
Responsibilities & Tools
The core tasks of the employee responsible for the strategy include:
Interviewing team members
Conducting in-depth analysis
Defining goals, solutions, and problem solving
Development of a simple strategy (draft)
Gradually adding details to the existing template
Collecting strategy feedback at different stages
Also, when hiring product managers, you should check if they are using tools such as:
Business model Canvas;
Trello/Jira;
ProductPlan;
Figma/Miro.
These components may change depending on the product or service you are building.
Interview questions to evaluate this skill
Q: What goals did you achieve using a recent strategy?
A: (The answer should include specific, quantifiable results.)
Q: What tools have you used to manage this document?
A: (For example, ProductHQ and Sharpcloud.)
Oversee Product Development
Under the thorough eye of the top product managers, the team releases an early version of the product with minimal functionality. This is the minimum viable product (MVP), which saves development resources and allows you to receive quick feedback.
Users interact with the product, and the product manager analyzes quantitative data:
How many people use the product;
How often they access it;
Which features most users use.
A study of product managers confirms that 60% of their ideas come from feedback.
Responsibilities and Tools
When hiring a product manager, be sure that they know how to select viable ideas. The best ideas pass into the category of hypotheses, and hypotheses are prioritised. Individual hypotheses are then tested. Most of the won't work, but a few will. From there, the product hired chooses the strongest ones using qualitative and quantitative analysis, before checking, implementing, and refining them.
Interview questions to evaluate this skill
Q: What results have you achieved with the latest MVP launch?
A: (The answer should include specific, quantifiable results.)
Q: What role did you play in product development?
A: My core function was to oversee the whole process, gather feedback, and interpret feedback into future updates.
Help With the Product Testing and Launch
Perfect product managers for hire oversee the testing of the product. The role of the product manager is to plan and control the process.
Responsibilities and Tools
Product testing and launching involve the following tasks for the product manager:
Defining testing scenarios
Tracking the results of testing
Transfering information about the necessary changes to the development team
Tools needed for these tasks include:
Google Analytics
Google Optimize
Optimizely
Adobe Target
During the process of product manager hiring, check all the aforementioned experiences in the interview.
Interview questions to evaluate this skill
Q: What is A/B testing?
A: It is the type of testing that implies comparing two versions of the product to see which ensures higher customer engagement.
Q: What is the most common problem startups encounter before launch?
A: For mobile products it's usually, complying with all the standards of the Play Store and App Store is the most difficult and time-consuming pre-launch task. For web platforms it's Google Analytics set up.
Help With Marketing
The classic 4P theory includes four main elements of marketing: product, price, place, and promotion. And only two of them (product and price) are related to product managers. The remaining two are the responsibilities of the marketing department.
The marketers make the right matrix of messages and creativity, deciding which contractors to work with and how to optimize performance. The product manager adds their knowledge about the product, industry, and market.
Responsibilities and Tools
Don't know how to go about hiring a product manager with marketing experience? Remember to check if the candidates know how to do the following:
Configuring the product launch plan
Working on distribution models
Defining the target market
Creating the pricing strategy
Conducting product analytics (websites and applications)
Calculating unit economics
Carrying out financial modeling and budget planning for the product
Researching the needs of the audience and analyze competitor products, both in the local and international markets.
Seasoned product managers should also know how to use basic product marketing tools:
HubSpot
Monday.com
Segment
Hotjar
UserTesting
Facebook & Google Ads
This list isn't complete. Every team chooses the appropriate tools based on their situation.
Interview questions to evaluate this skill
Q: How do you evaluate the effectiveness of a marketing campaign?
A: It depends on the marketing channel, campaign type, product time (web or mobile) etc. For web pages the funnel usually looks like: ad creative, landing page, onboarding, sign up, trial, aha moment etc. For mobile app products it's: ad creative, app/google store screen, onboarding, trial/subscription screen, retention. So, depending on the product type and channels we track the aforementioned metrics, calculate conversions and check if the unit economics looks close to healthy.
Q: What do you do if an advertising campaign does not work well?
A: It's all about the analytics. You launch an ad campaign, gather data and then based on this data make changes in targeting, audiences, countries, ad creatives, messages etc.
Product Manager Salary Rates in 2022
Below are the typical yearly salaries of product managers in the US based on years of experience.
| | | | |
| --- | --- | --- | --- |
| Experience | Min Yearly Salary | Avg Yearly Salary | Max Yearly Salary |
| 0–1 Years | $72k | $92k | $121k |
| 1–3 Years | $81k | $103k | $133k |
| 4–6 Years | $95k | $120k | $154k |
| 7–9 years | $107k | $134k | $171k |
| 10–14 Years | $123k | $153k | $194k |
| 15+ Years | $140k | $173k | $219k |
At the same time, top-paying companies in the US like Meta, Wish, and Google can have $250k+ yearly salaries for their product managers easily.
If you feel the need to hire a product manager for your startup, contact Expert Remote, and we will find you the right candidate within 48 hours.