Hire
Python

developers remotely within 3-5 days

You can hire Python developers remotely with Expert Remote. Sign up to access our talent pool. Search available developers, add them to vacancies and schedule interviews.

Sign up to browse available Python developers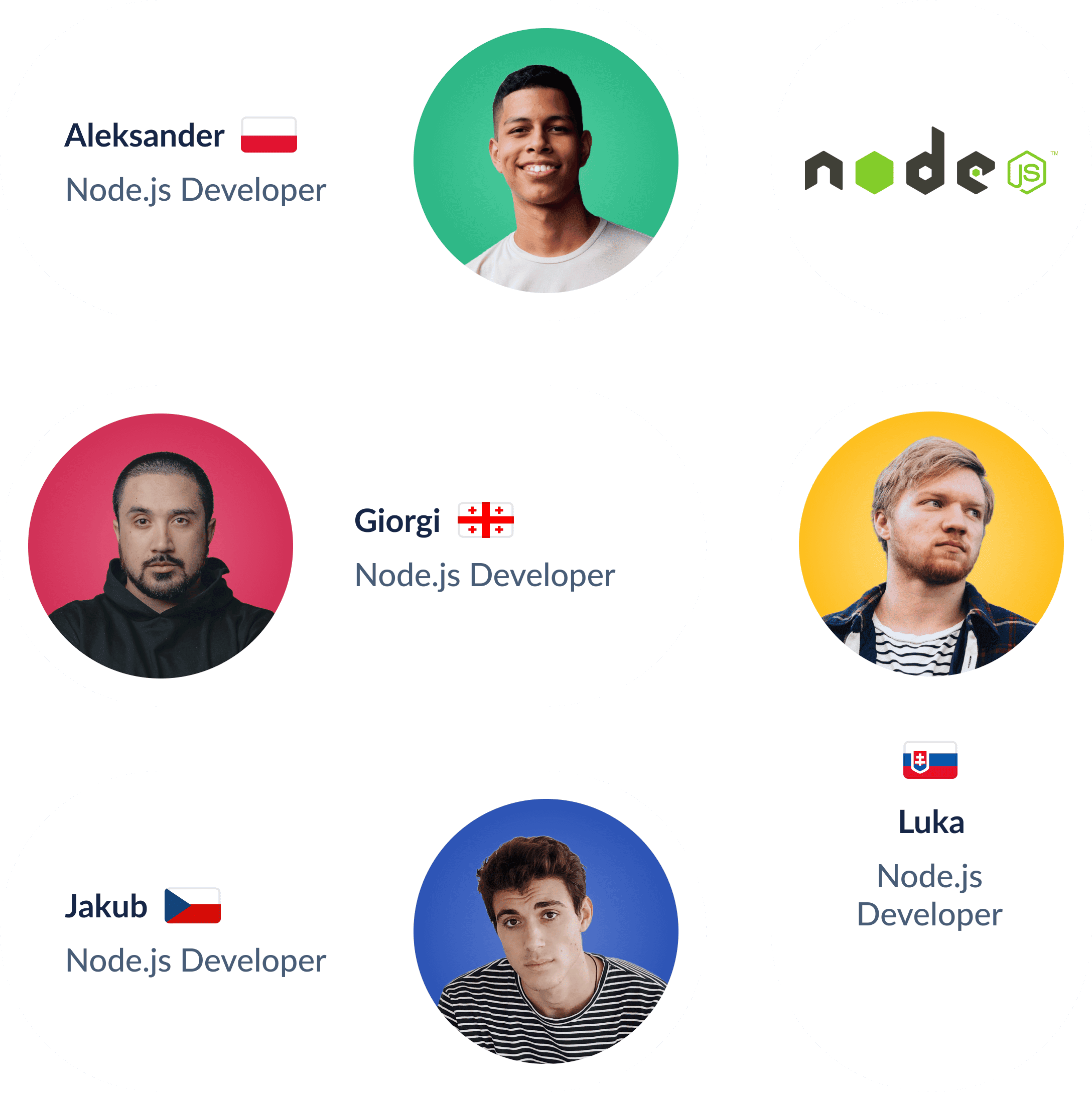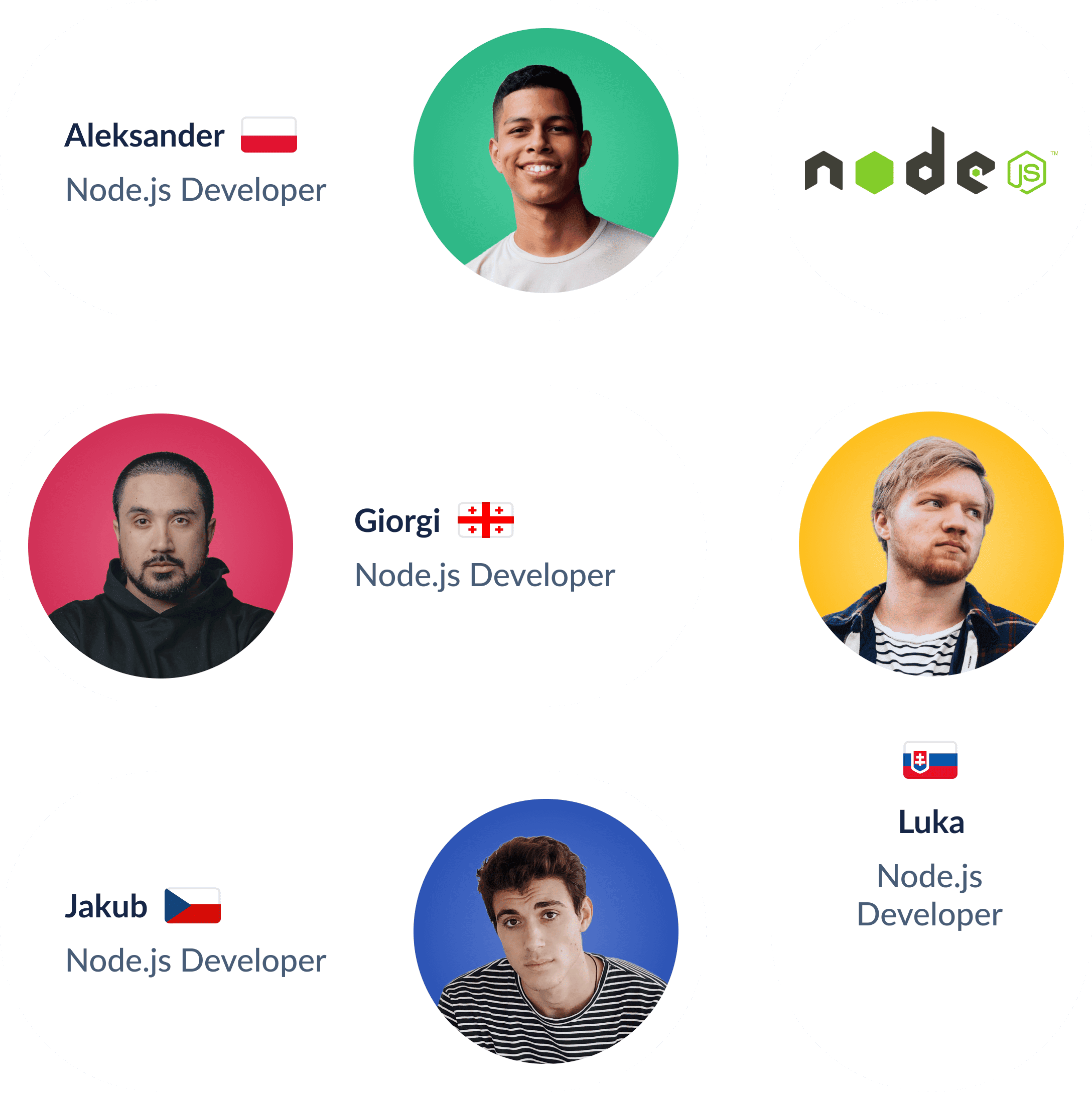 Hire Top 1% of Python Developers Today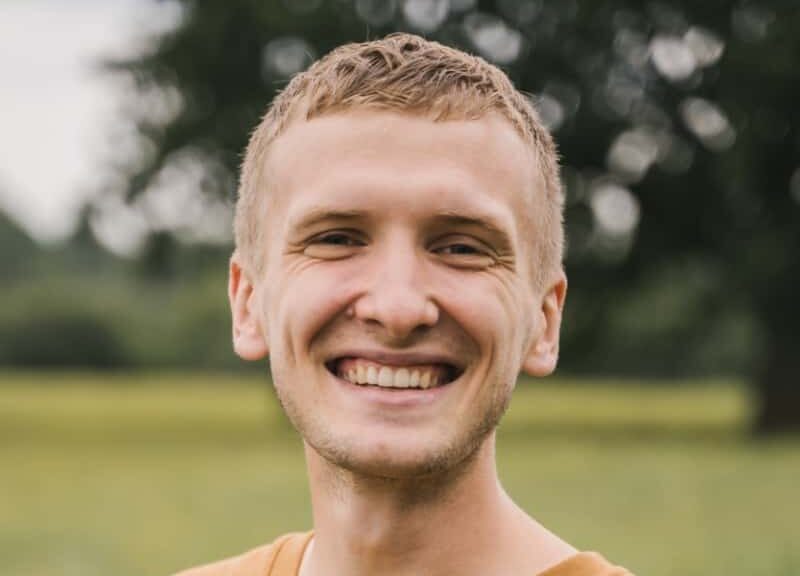 Hire Konstantin
Konstantin K.
Freelance Python Developer |
7 years experience
Freelance Python Developer
7 years experience
Batumi, Georgia
I love to write code. Not only because I love technology, but also because I like to solve problems, helping people, teams, and society become better. After all, programming is a method of solving problems. My career began with the study of HTML / CSS, and now I can not stay. I'm constantly learning something new, constantly delving into the basic technologies of the Web. Once my friend at work said that programming is how we communicate with people. From this moment, soft skills for me are the most important indicator of my professional activity. I like to work in a team, helping and supporting each other
Show More
Show Less
AJAX
Bootstrap
CSS3
Django
Git
HTML5
JavaScript
jQuery
Mongodb
MySql
Python
React.js
Redux
SQL
TypeScript
Unit testing
Vue.js
Back-end Developer
Front-end Developer
Web Developer
Show More
Show Less
Hire Konstantin
Don't have the time to search developers yourself?
1
Book a Call With Our Hiring Expert
Schedule a 15 minute chat to help us understand your talent requirements
2
Get Hand-Picked Candidates to Interview
You'll get 3-5 candidate profiles from our vetted talent pool within 2 days
3
Hire and Get Started Immediately
Hit the ground running with your new dream team in just a week
How we do it
Global Sourcing
Thousands of developers across the world sign up to our platform each month
Talent Vetting
They go through our rigorous screening process and only 1% make the cut
Talent Pool
We add the best candidates to our talent pool where they wait for projects
Hiring
You can hire from this pool of world's best developers on a contract basis, within days
Customer reviews
Expert Remote developers are superb — depending on which talents they assign to you, you can expect anything from solid to phenomenal work along the whole spectrum of software design, engineering, implementation and maintenance skills.
Expert Remote played a huge role in building our dev squad: a part-time UI/UX designer, two front-end developers, a back-end developer, and a part-time QA. We shopped around a bit with different agencies, but settled on Expert Remote due to the high-caliber of talent and affordable rates.
Expert Remote developers helped in developing apps, but also in talking through scope and need and giving ideas – which is very useful for a non-coder like myself.
Frequently Asked Questions
Are you an Agency?
Nope.
Well, some clients call us a virtual agency or an agency 2.0 :)
1. Typical agencies take 50-70% from a developer salary. We take only 15-30%.
2. Agencies have 10-20 developers on their bench (available). We've got 300+ devs.
3. Agencies don't allow developer buy-out. You can hire our developer in-house after 1 year for "1-month salary" fee.
Will I have a contract with a developer or with Expert Remote?
With Expert Remote.
It's risky to have 5 contracts with 5 remote developers from 5 different countries.
You'll have a single B2B contract with our company. So, if smth goes wrong with IP or anything, you can always sue us :)
P.S. Our company is registered in the USA and Poland.
How does the pricing work?
Each developer has their own hourly rate with our commission already included.
We take between 15% and 30% from what you pay, which is 2-3x lower than typical agency fees.
No setup fees. You only pay after you hire a developer.
2-week paid trial. If you don't like our developer after 2 weeks, we'll apply a 25% discount on the hours worked.
1-week notice. You can ask for a replacement or cancel the contract within a week.
Which countries are your developers located in?
We source developers across 30+ countries.
Most popular countries: Armenia, Georgia, Poland, Serbia, Albania, Azerbaijan, Turkey, North Macedonia, Romania.
We also got developers in the USA, Canada, UK, Germany, France, Spain, Estonia, Bulgaria, Netherlands, Pakistan, India, Kenya, Nigeria, etc.
What are your average rates?
Rates start from $20/h. The median average is $35-40/h.
There's always top 10% percentile candidates who are overpriced, and bottom 10% percentile underpriced ;) But most fall into the market rate category.
The beauty of global sourcing is tapping into unknown regions. Have you heard of North Macedonia? You can find senior developers for $25/h (our fee included)!
How do you ensure developer quality?
We source developers with marketing, which is 20-30x more effective than Linkedin. This creates us a huge flood of candidates.
Then we take this top of the funnel and feed it into our proprietary vetting process. Only top 1% of candidates make it through.
Part of the process is automated, which allows us to do it at scale. For instance, our recruiters have their calendars fully booked and able to conduct 200-250 soft-skill interviews a month.
What tech stacks do you have?
We have developers across all major stacks.
Back-end: Node.js, PHP, Python, JAVA, .NET, Ruby, GoLang etc.
Front-end: React, Angular, Vue.js, etc.
Mobile: Swift, Kotlin, React native, Flutter, etc.
AI/ML/Data Science is a big stream for us: machine learning, deep learning, NLP, computer vision, etc. Technologies: TensorFlow, PyTorch, Terraform, Pandas, AzureML, OpenCV, etc.
Can I hire the whole team?
Yes!
Apart from developers we've got UI/UX designers, QAs, Product Managers, etc.
Based on your requirements we can assemble the whole engineering team.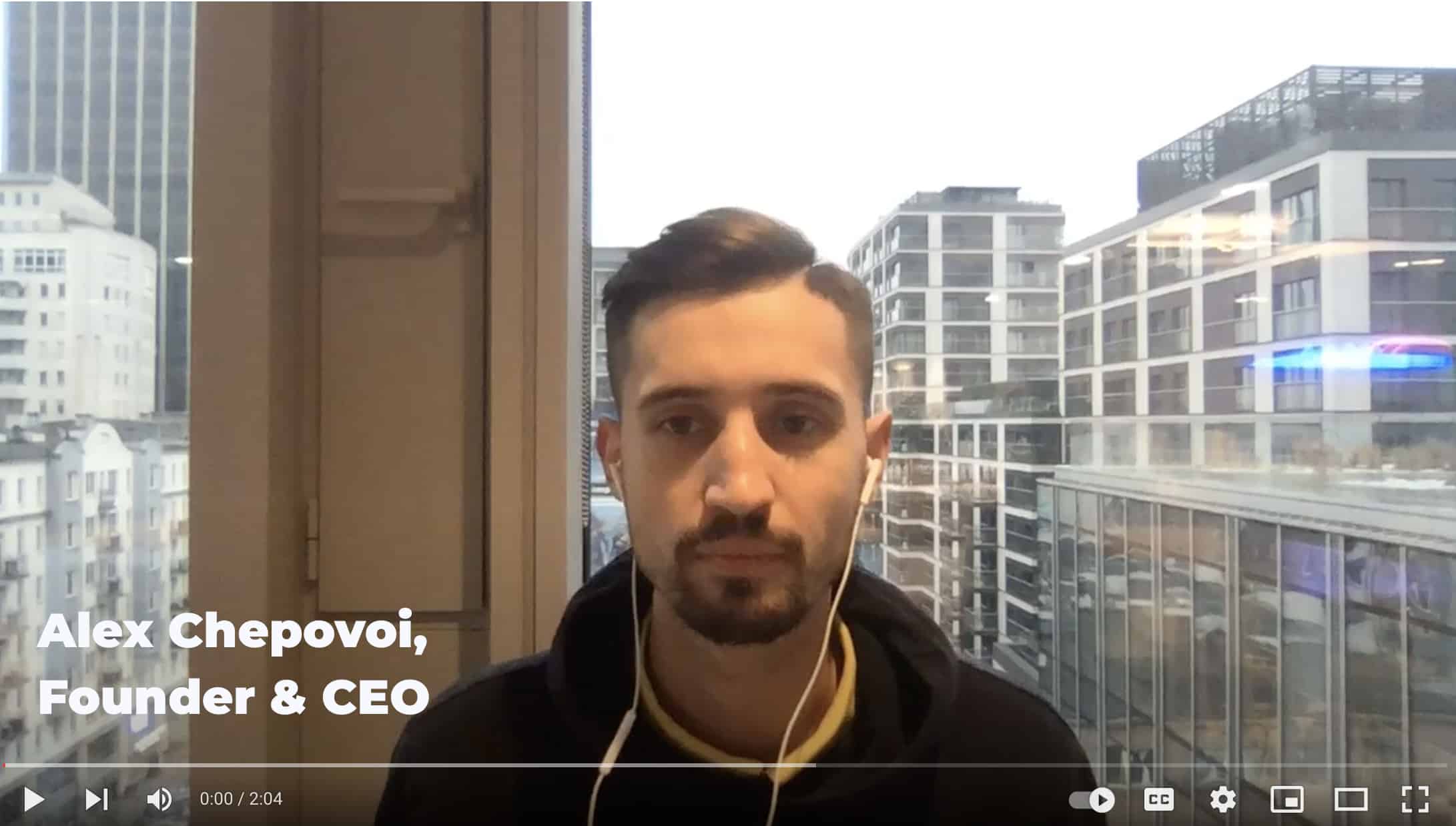 April 02, 2023
13 min read
Python Developers for Hire
Python is a programming language known, probably, to any person related to the IT industry. Released back in 1991, this tool for general-purpose programming quickly became useful in many projects. From web and mobile development to scientific computing and business analytical tools, this programming language is applicable to almost any task. Brands like Google, Pinterest, Facebook, and YouTube operate Python-based software. No wonder businesses strive to hire Python developers.
Simple statistics show that Python scores pretty high in the top of most used programming languages, with more than 48% of software developers using it worldwide. Let's find out what benefits the best python programmers may bring to your startup and how to get qualified ones.
Why Hire Python Programmers for Your Startups
It's common for new business to struggle to decide on their tech stack.
High-Level and Easy-To-Use — Good for Prototyping
What most Python software developers love about Python is that it's a programming language with a short learning curve that applies the simplicity and efficiency of high-level code to many development challenges. Python presents a concise way to create complex challenges with its simple syntax and multitude of 3rd-party packages and libraries, — so Python developers work fast.
What it means for startups is that Python contractors may fulfill your business's technical requirements faster, too. The abundance of out-of-the-box tools available for integration with Python and the construction of the language itself that's made to be straightforward, laconic, and fast to utilize make Python a great tool for back end development, building prototypes, and fully-fledged web solutions.
In fact, Python is one of the most wanted technologies of 2022, most Python developers use the language to build websites, and its Django framework is the second most popular tool for building server-side infrastructure. So, it's a pretty reliable technology for a startup.
Python Is Versatile: Python Coders Can Complete Almost All Backend Tasks
Python, as we've already mentioned, is a language for server-side development. There are popular back-end frameworks written in Python: MVC, Flask, Django, FastAPI, and others.
With these and additional third-party tools, Python programmers for hire can handle almost any back-end task, regardless of your industry.
Python Is One of the Best Tools for Machine Learning
Python programmers are often proficient in building machine learning algorithms, solutions rooted in data analysis and science, and AI. The language is extremely efficient for getting to run all this complex stuff in the production environment. For instance, if you were to integrate a forecasting algorithm into your travel or healthcare solution, Python developers for hire would help you with that the most.
Python also can interface with C++: a Python application developer can use the language as a wrapper for C/C++ algorithms. That tremendously helps in building machine learning solutions and libraries for deep learning implementation, which is why the majority of the latter is written in Python. Not to mention the vast array of third-party tools for building AI and ML solutions with Python that also expedite the development a lot.
Great for InfoSec Projects & DevOps Work
Finally, a Python developer freelancer would be able to work within Information security (InfoSec) projects — for one, writing tools for testing databases for protection against intrusions. Python wasn't designed for this purpose, but its structured and readable scripts greatly assist standardization and transparency in cybersecurity and streamline it.
Continuous Integration (CI) and Continuous Delivery (CD) processes will also benefit from finding Python developers for hire working as DevOps specialists within software development projects. Python programming language and code that's written in it can be easily integrated with the number of CI/CD tools available on the market: Jenkins, Bamboo, TeamCity, and GitLab are only a few examples of such Python-compatible tools.
Tech Stack Python Developers Should Be Able to Handle
If you think Python development will suit your needs, let's talk about the tech stack Python coders in various industries master.
Python Software Developers in Deep Learning & AI Projects
These tools are used to back up techniques used to teach artificial neural networks to do what comes naturally to human beings:
| | |
| --- | --- |
| TensorFlow | An end-to-end Google ML platform. It's used to train and operate deep neural networks and implement data automation practices. TensorFlow can be integrated with Python-based software solutions. You may also hire Python developers that have experience with TensorBoard — a visualization toolkit, commonly used for ML projects. |
| Keras | A tool that also simplifies DNN construction. It's an API designed to assist devs by reducing cognitive load for deep learning projects that's very useful for building large-scale projects and low-level research tools. It's used in CERN and NASA. |
| Caffee2 | Another deep learning framework that's primarily meant for Python developers that build applications that involve large-scale image classification, e.g. software with object detection and face recognition. |
| Apache Spark | A multi-language framework that drives big data processing projects with its powerful engine that helps Python developers to do data engineering, data science, and create machine learning algorithms. |
| PyTorch | An open-source ML framework that embraces the entire path from prototyping to production development. It aims to give Python developers an opportunity to build flexible models fast. |
There are a variety of other frameworks, platforms, and tools for deep learning and AI projects that run on Python.
Python Freelancers in Machine Learning Projects
Let's proceed with checking on ML-focused toolkits:
Scikit-learn. An open-source Python ML library. Designed for production use and built on SciPy, NumPy, and Matplotlib, it can be effectively used for predictive data analysis and other algorithms. Spotify and Booking.com study Scikit-learn for product recommendations and customer service.
NumPy. A Python library used for working with multidimensional data calculations, mathematical functions, Fourier transforms, etc. It brings the computation power of languages like C and Fortran to Python.
NLTK. A platform for Python's tool for building apps working with Natural Language Processing (NLP).
Of course, the applications for each of the tools listed above go beyond ML-based development.
Python Coders in Data Analytics and Visualization Projects
Here are several data analytics and data visualization-centered tools:
Pandas. A powerful open-source library used for data analysis and manipulation, modeling, and other data science operations.
Matplotlib. A Python-based library designed for creating static, animated, and interactive 2D visualization of machine learning data.
Seaborn, ggplot2 packages. More libraries that help data visualization.
Data visualization toolkits have gained popularity over the past few years, so the chances of hiring freelance programming Python devs with substantial experience with them are pretty good.
Python Developers in DevOps Projects
Here are the common toolkit options for DevOps tasks:
Ansible. An open-source tool that's regarded as the simplest way to automate processes within configuration management.
Buildbot. A powerful job scheduling system. With its capabilities to queue jobs as per Python configuration scripts, Buildbot is mainly intended for CI applications.
CI/CD tools may heavily help maintenance, so they are not to neglect.
Python Programmers in Web Development in General
Finally, let's review frameworks for web-based development:
Django, Pyramid, Flask, or other web frameworks. Such software solutions come in handy for building web APIs, constructing architectural patterns, scaling small apps into bigger platforms, and more.
Tools like CherryPy. Object-oriented frameworks like this one are designed for the rapid development of web-based applications.
Often, the usage of these toolkits overlap each other, depending on the project. Programmers may know some of the listed tools, but it's okay if they don't know all of them. It's advisable to hire Python developers with suitable expertise based on a project's requirements.
Python Freelancers' Responsibilities & Interview Questions
Should a company intend to hire freelance Python developers, they need to know where to search for applicants and what questions to ask to validate their expertise. Let's take a look at responsibilities that devs of different levels may fulfill and questions to ask them during job interviews.
Junior Python Developers
Junior Python contractors are entry-level specialists with about six months to two years of experience. They may handle some routine tasks under the supervision of more experienced colleagues. They may be responsible for writing clear Python code and implementing simple features, writing test cases, checking Python code, refactoring code, identifying and fixing code errors, and more.
Interview Questions for Junior Python Coders
What is a namespace?
It's a specific naming system used in Python. It works much like a Python dictionary and helps to avoid name duplicates and contains keys with object names and their value.
What are Python modules?
These are files containing executable code. With them, Python developers can break pieces of code into smaller chunks, increasing readability. These chunks can also be executed within other Python programs.
Mid-Level Python Developers
Mid-level programmers usually have 2–4 years of experience with Python. Their responsibilities include all listed above plus developing complex back-end components, integrating and connecting APIs, improving the functionality of legacy systems, implementing data protection solutions, and more.
Interview Questions for Mid-Level Python Coders
Why are Python apps often slower than apps in C++/Java?
Because, for instance, Python code is being interpreted at runtime, meaning each line of code is being processed one by one as opposed to being compiled to machine code in one piece. That's good for debugging but not as good for performance. This, dynamic semantic, and lack of multithreading makes the code easier to write, test, and maintain, but draws on the speed of the app. In other words, Python compromises and picks development speed instead of superfast software, and that's a significant advantage — as a programming language, Python leads as the most used backend technology.
What tools can be used to make Python code interoperable?
Python Virtual Machine can "translate" Python code into code that's understood by the CPU that runs the program on macOS, Linux, or Windows. There are also multiple transpilers from Python to other backend languages, which helps Python developers, for instance, write a complex machine learning algorithm in Python and then "translate" it into the environment of a language with better performance than Python software can achieve (Java, Go, etc.).
Senior Python Developers
Senior programmers are usually experts with more than four years of experience with Python. They don't require much supervision. On the contrary, they may mentor Python programmers with less experience. Responsibilities of experienced Python developers may include helping with the design and functional requirements, building web servers and connecting to them, designing ML algorithms, and more.
Interview Questions for Senior Python Coders
What are your favorite Python frameworks and why?
Here, the answers of Python developers you'll interview will differ, so it's a good idea to look for good, business-oriented justification for preferring this or that framework — or even do a breakdown of using different frameworks for different use cases. For example, the candidate may say they enjoy working with Django because it's fast and built for lighting-speed prototyping — but if the project requires a lot of API integration, they'd pick Flask which provides support for them.
How can you overcome the limitations of the lack of multithreading in Python?
There is a package called multiprocessing that introduces spawning processes through an API while single threading. This package lets developers introduce parallelizing into the code — which Python uses to utilize the capacity of new CPUs for higher app performance. It also comes with a lot of memory consumption, though — the next issue that needs to be dealt with. So, solving challenges inherent to Python comes with compromises — as with any other technology — and a good senior developer would be able to find compromises that suit your business goals. Have a project for Python developers? Contact Expert Remote and we'll help you find the ones who will fit your product and business.