Hire
Front-end

developers remotely within 3-5 days

You can hire Front-end developers remotely with Expert Remote. Sign up to access our talent pool. Search available developers, add them to vacancies and schedule interviews.

Sign up to browse available Front-end developers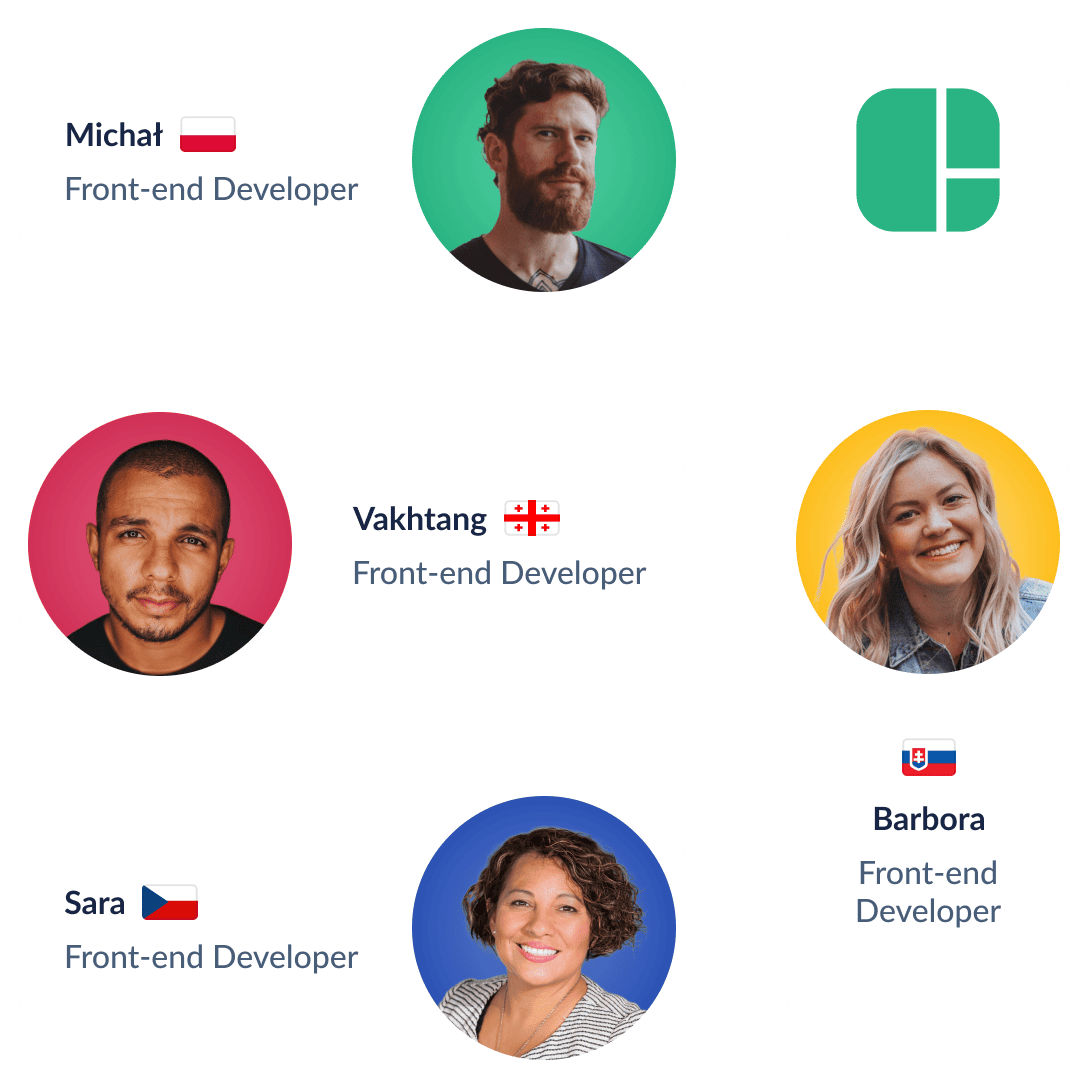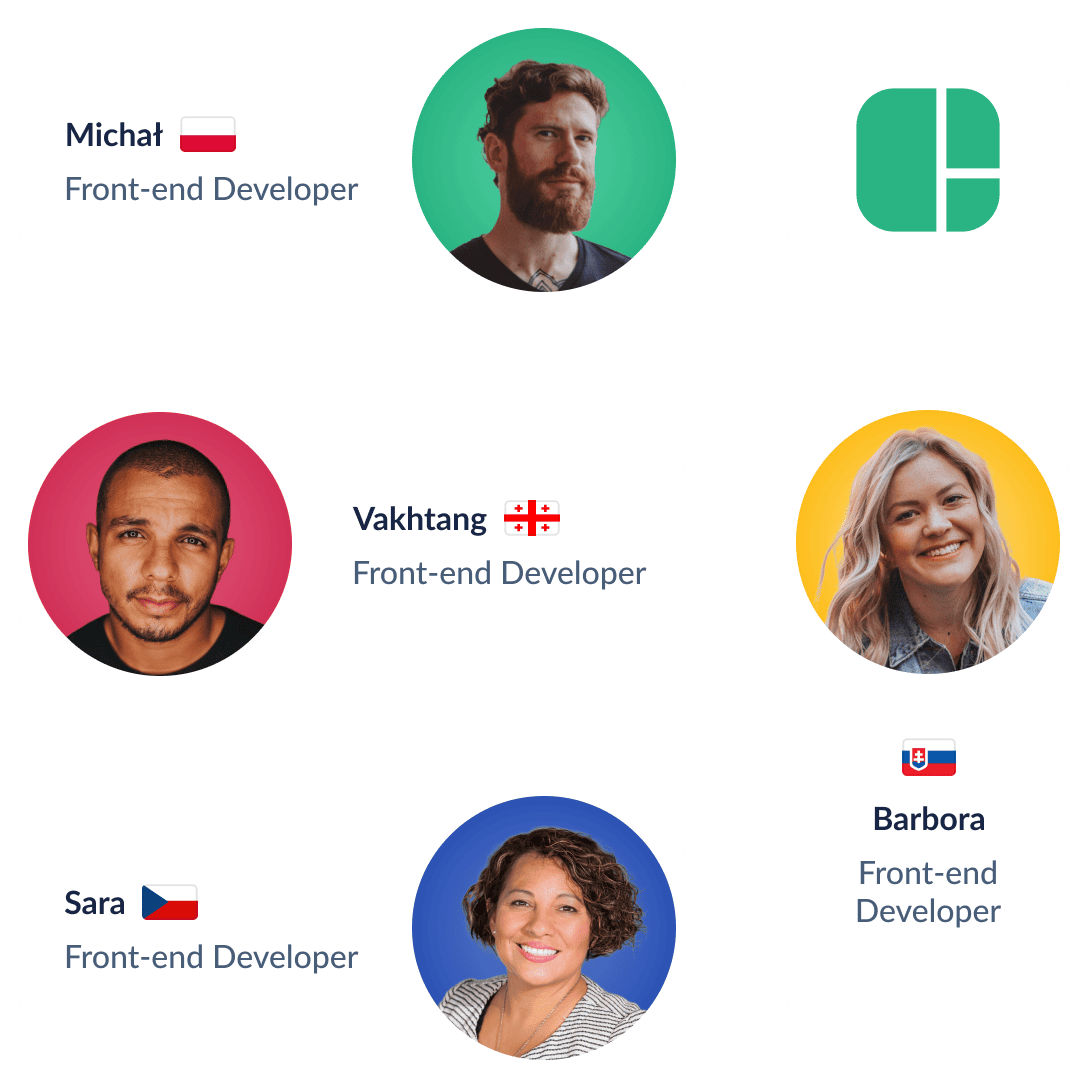 Hire Top 1% of Front-end Developers Today
Don't have the time to search developers yourself?
1
Book a Call With Our Hiring Expert
Schedule a 15 minute chat to help us understand your talent requirements
2
Get Hand-Picked Candidates to Interview
You'll get 3-5 candidate profiles from our vetted talent pool within 2 days
3
Hire and Get Started Immediately
Hit the ground running with your new dream team in just a week
How we do it
Global Sourcing
Thousands of developers across the world sign up to our platform each month
Talent Vetting
They go through our rigorous screening process and only 1% make the cut
Talent Pool
We add the best candidates to our talent pool where they wait for projects
Hiring
You can hire from this pool of world's best developers on a contract basis, within days
Customer reviews
Expert Remote developers are superb — depending on which talents they assign to you, you can expect anything from solid to phenomenal work along the whole spectrum of software design, engineering, implementation and maintenance skills.
Expert Remote played a huge role in building our dev squad: a part-time UI/UX designer, two front-end developers, a back-end developer, and a part-time QA. We shopped around a bit with different agencies, but settled on Expert Remote due to the high-caliber of talent and affordable rates.
Expert Remote developers helped in developing apps, but also in talking through scope and need and giving ideas – which is very useful for a non-coder like myself.
Frequently Asked Questions
Are you an Agency?
Nope.
Well, some clients call us a virtual agency or an agency 2.0 :)
1. Typical agencies take 50-70% from a developer salary. We take only 15-30%.
2. Agencies have 10-20 developers on their bench (available). We've got 300+ devs.
3. Agencies don't allow developer buy-out. You can hire our developer in-house after 1 year for "1-month salary" fee.
Will I have a contract with a developer or with Expert Remote?
With Expert Remote.
It's risky to have 5 contracts with 5 remote developers from 5 different countries.
You'll have a single B2B contract with our company. So, if smth goes wrong with IP or anything, you can always sue us :)
P.S. Our company is registered in the USA and Poland.
How does the pricing work?
Each developer has their own hourly rate with our commission already included.
We take between 15% and 30% from what you pay, which is 2-3x lower than typical agency fees.
No setup fees. You only pay after you hire a developer.
2-week paid trial. If you don't like our developer after 2 weeks, we'll apply a 25% discount on the hours worked.
1-week notice. You can ask for a replacement or cancel the contract within a week.
Which countries are your developers located in?
We source developers across 30+ countries.
Most popular countries: Armenia, Georgia, Poland, Serbia, Albania, Azerbaijan, Turkey, North Macedonia, Romania.
We also got developers in the USA, Canada, UK, Germany, France, Spain, Estonia, Bulgaria, Netherlands, Pakistan, India, Kenya, Nigeria, etc.
What are your average rates?
Rates start from $20/h. The median average is $35-40/h.
There's always top 10% percentile candidates who are overpriced, and bottom 10% percentile underpriced ;) But most fall into the market rate category.
The beauty of global sourcing is tapping into unknown regions. Have you heard of North Macedonia? You can find senior developers for $25/h (our fee included)!
How do you ensure developer quality?
We source developers with marketing, which is 20-30x more effective than Linkedin. This creates us a huge flood of candidates.
Then we take this top of the funnel and feed it into our proprietary vetting process. Only top 1% of candidates make it through.
Part of the process is automated, which allows us to do it at scale. For instance, our recruiters have their calendars fully booked and able to conduct 200-250 soft-skill interviews a month.
What tech stacks do you have?
We have developers across all major stacks.
Back-end: Node.js, PHP, Python, JAVA, .NET, Ruby, GoLang etc.
Front-end: React, Angular, Vue.js, etc.
Mobile: Swift, Kotlin, React native, Flutter, etc.
AI/ML/Data Science is a big stream for us: machine learning, deep learning, NLP, computer vision, etc. Technologies: TensorFlow, PyTorch, Terraform, Pandas, AzureML, OpenCV, etc.
Can I hire the whole team?
Yes!
Apart from developers we've got UI/UX designers, QAs, Product Managers, etc.
Based on your requirements we can assemble the whole engineering team.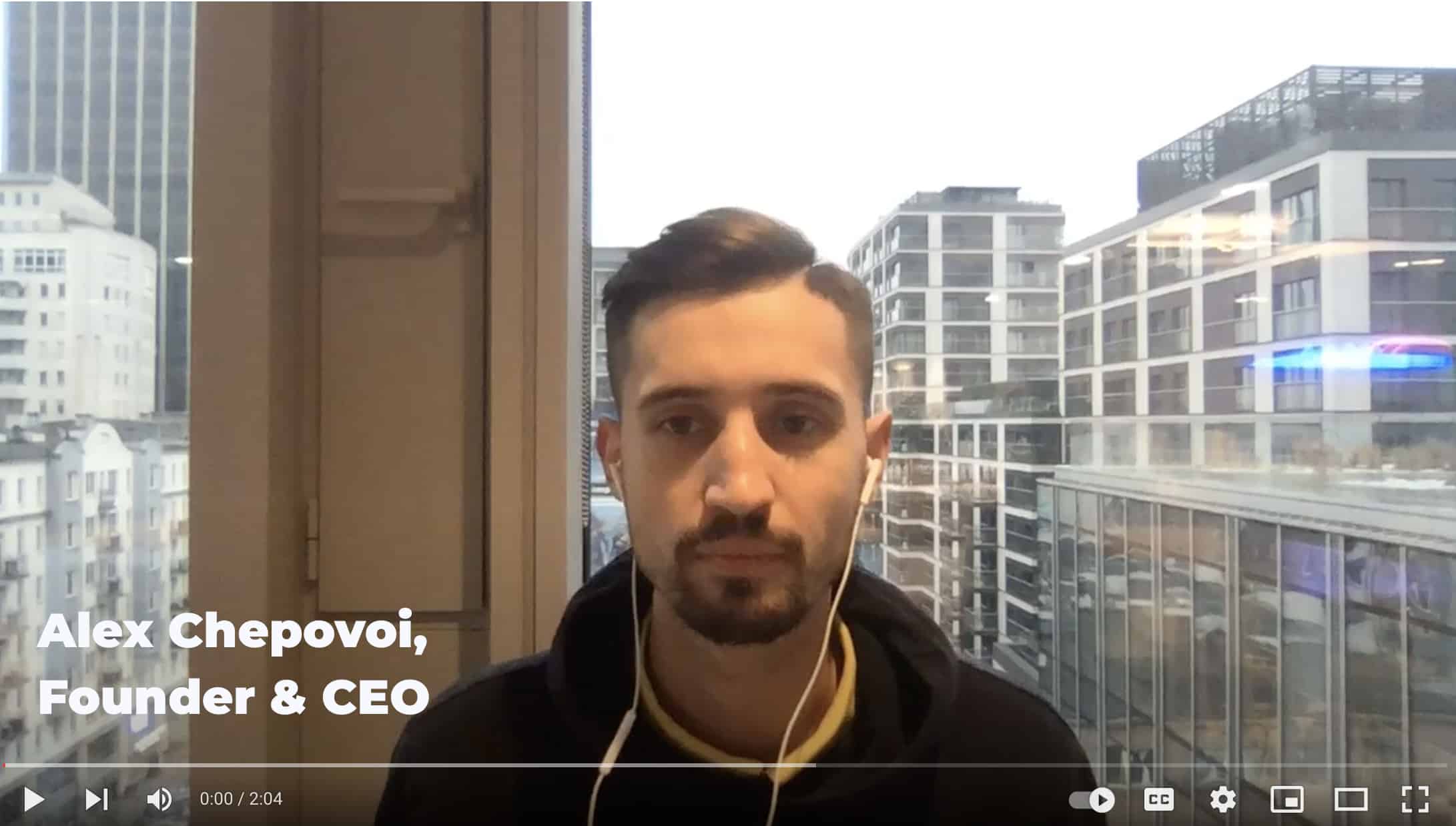 April 02, 2023
11 min read
Best Front-End Developers & Freelancers
Over the years the unemployment rate of top front end developers has significantly decreased (from 6.8% in 2010 to 3.7% in 2019). 57% of all UI engineers are already in the Technology and Finance industries or hired by Fortune 500 companies.
All this means that today, the competition in this niche is high. To keep up with the web development tech trends, one must constantly hone and reinforce their skills. It may be challenging to find front end developers — industry "gems" who are diligent in their work and never stop learning new technologies. Therefore, it is recommended to apply for professional assistance to hire front-end developers for your project.
Programming Languages and Tools Top Front End Developers Use
When you hire front end developer, you expect that your website visitors will easily interact with the pages. The smooth performance of the site is achieved through a combination of:
Design
Technology
Programming
Debugging
Let's see the most popular languages and tools best front-end developers use.
JavaScript
JavaScript is a dynamic language used for programming apps, games, websites, etc. With JavaScript, you can add dynamic elements to your pages/components. Otherwise, using only HTML and CSS, web pages would be static and dull. Some of the examples of using JS are drop-down menus, playing video/audio, displaying animations, and so on.
HTML & CSS
HTML and CSS are two core building blocks of any website. Using them, a front end developer can control your site's layout, font, colors, and interface overall. At the same time, by neglecting HTML and CSS, you'll have only a bunch of unorganized text and elements.
Libraries and Frameworks
Frameworks are basically sets of prepared code used for specific tasks. They determine the rules for building an app infrastructure. Scripts, libraries, and utility programs are some examples of frameworks.
Among the most common front-end frameworks are Vue.js, Bootstrap, Foundation, Angular, and React.
Libraries are collections of functions, methods, or objects. Front-end developers can reuse them for different purposes — that's why there are multiple use cases for them. It goes without saying that libraries save time as a front end web developer for hire doesn't have to start everything from scratch. The most popular libraries are JQuery, Underscore.js, and D3.js.
APIs and RESTful Services
REST (Representational State Transfer) is a lightweight architecture that simplifies network communications, while APIs and RESTful services follow that architecture. This makes the interaction between the client and server sides easier.
What Freelance Front End Developers Can Build
Web apps built by UI developers are divided into six types.
Static Web Applications. These deliver content directly to the end user's browser without fetching data from the server. Most static applications are known to be simple and easy to develop on the web.
Dynamic Web Apps. These generate real-time data based on a user request. They usually requires server-side resources (databases). When you sign up for Netflix, it will show you movie or series recommendations based on your choice. If you select the action movies you want to watch, Netflix will display more action movie recommendations based on your selection. Your startup's app can have the same features thanks to front end developer hiring.
eCommerce Apps. These are created so that customers can order and sell goods without third parties. Payment and transaction integration are important parts of eCommerce programs.
Single Page Apps. A SPA is a browser app that doesn't require reloading when using it. As there are no page reloads, there is no waiting time as well. Gmail, Google Maps, and Github are examples of such applications.
PWAs. These websites look like mobile applications (and behave accordingly). Users get a native-like experience.
SaaS Apps. Software-as-a-Service refers to any cloud service that allows customers to access software applications over the internet, usually subscription-based. These may include performance monitoring, communication, planning, accounting, billing, and sales tracking software. Essentially, SaaS is a cost-effective solution that hosts your IT department online in the cloud.
To sum up, by turning to remote front end developers for hire, your startup can benefit in a number of ways. Thanks to high-quality freelance front end developers, you get high loading and software development speed, cost-effective solutions, responsive design, etc.
Hiring Front End Developers: Job Description
Usually, when hiring front end developers, you expect them to have the following responsibilities:
Creating adaptive and cross-browser website layouts
Setting up functionality (buttons, sliders, forms, galleries, and other elements) and writing scripts
Checking and testing the functionality
Developing unit-tests and bug fixes
Developing new npm modules for existing applications
Improving and optimizing the code and speeding up sites/applications
Active interaction with back end developers
Companies that want to hire a front end developer may include a bunch of additional tasks:
Interaction with designers and developers in the Agile format
Developing the client part of sites on Angular
Developing components on Vue
Test automation using the JUnit framework
Development and maintenance of services related to video processing and face recognition
The front end developer hiring should be adjusted according to your particular case.
How Do You Interview a Freelance Frontend Developer
When screening candidates, it is crucial to pay attention to both professional and personal qualities. Thus, make sure you check not only technical skills but also how an employee interacts with other members of the team or reacts to stress.
Soft Skills
To hire a UI developer for productive cooperation, you should prioritize these soft skills:
Analytical thinking
Critical thinking
Team communication
Responsibility
Attention to detail
Creative skills
Punctuality
Teamwork skills
Objective self-assessment — to measure the level of their skills with the ability to solve the tasks
Focus on results
Constant desire to learn the latest technologies and tools
Hard Skills
Now, let's discuss hard skills to check for a front end developer hire.
| | |
| --- | --- |
| Basic requirements | Knowledge of JavaScript, HTML5, CSS3 languagesAbility to debug JS codeExperience in adaptive and cross-browser layoutUnderstanding of JS frameworks (Angular2/ReactJS/jQuery/Node.js)Ability to work with version control systems (GIT, etc.)Knowledge of project build tools (WebPack, Grunt, or Gulp)Possession of skills in optimizing the loading of web pages, the ability to solve problems with reflow and repaintFamiliarity with the underscore libraryAbility to customize CMS templatesKnowledge of package managers (npm, bower)Understanding of design principles |
| Advanced skills | Knowledge of MVC/MVVM design patternsKnowledge of jQuery, PHP, MySQLAbility to work with SCSS and Vue.jsExperience with a precompiler (Less, Sass, or Scss)Understanding of client-server interaction (WebSocket, REST)Ability to work with asynchronous modular loaders (RequireJS, ES6) |
Questions to Ask a Junior Specialist
To hire front-end developers of the beginner level, you should ask, for instance:
What is a closure, and what are the use cases for it?
Example answer: The closure is a function that can get access to variables in a function that is "closed" because it contains references to the lexical environment a closed function has existed within. Through a closed function, developers can modify or read the "closed" function. Close functions are used extensively in web development. The majority of actions on the front-end are even-based — triggered by a user — so front-end developers define elements' behavior and connect it to clicks or presses of keys and attach a callback-code – closer function – that'll return changes/reactions to the page.
Other questions to ask:
What is an Event Loop, and how does it work? Can you elaborate on micro and macro tasks?
How is inheritance implemented in JS?
Describe how Fatch API works
A junior front-end developer is a beginner with less than 1 year of experience. They can make layouts on their own and write simple JavaScript code.
Questions to Ask a Middle Specialist
To hire front-end developer with more extensive experience, your HR has to ask, as an example:
What is the difference between JS and TypeScript? When should you use each language?
Unlike JS, TypeScript has static typing that helps to catch bugs better and helps front-end developers write more structured, readable code, — but it's optional. TypeScript was built as a way to inherit all cool things about JS, but introduce more features & functionality to support the development of enterprise-wide projects and better scaling for smaller projects. TS is more readable, clear, has rich support of IDEs, and better refactoring — which is, again, super useful if the project is large and a lot of people are working on it. Angular 2+ developed by Google uses TypeScript instead of JavaScript specifically for this reason.
Other questions to ask:
How are objects converted to primitives?
How does the "garbage collector" work in JS?
Explain the difference between cookies, sessionStorage, and localStorage.
Middle software engineers are specialists with 2–3 years of experience can create a multi-page web application We from scratch.
Questions to Ask a Senior Frontend Specialist
To check the knowledge of a senior frontend developer, you may want to ask:
What is the difference between throttling and debouncing in JavaScript?
Throttle and debounce functions help frontend developers regulate an app's performance: they regulate the rate at which various functions are called. The throttle function is used when there are a lot of attempts to call a function, but only a few attempts must "pass" and fire off the action. Throttling is used, for instance, to avoid spam clicking, so only one click "counts" and fires the handler when users click on something at the website. A Debounce function is a function that tells the app to do an action until it's not needed. For instance, the scroll event handler works until we scroll, resize event handler works as we resize the windows. It works by a similar principle in autosaves. The app autosaves until we stop making changes to the program. Correspondingly, the autosave activates again when we start adding changes again.
Explain Ajax in as much detail as possible.
What is the difference between "attribute" and "property"?
What are the advantages and disadvantages of using promises instead of callbacks?
A senior frontend developer is a professional with 5–6 years of experience who is fluent in React, Vue.js, or Angular, can write code for highly loaded systems and unit tests, and has basic backend knowledge.
How Much Does It Cost to Hire a Front End Developer?
Reportedly, an average front end development specialist earns $60,000 per year. The research was done globally. However, this sum changes depending on a coder's level. So, a junior frontend engineer gets $20–30k, middle — $40–70k, while a senior developer earns $80–110k.
Also, the salary depends on a developer's location:
United States — $133k;
Germany — $64k;
India — $15,5k.
Frontend technologies are increasingly popular. Most likely, the need to find a front end developer in the labor market will continue to grow. Luckily, Expert Remote is always here to help you manage this task.
Turn to our consultants so that we could come up with the best solution to your development needs in a matter of hours!