Hire
Web

developers remotely within 3-5 days

You can hire Web developers remotely with Expert Remote. Sign up to access our talent pool. Search available developers, add them to vacancies and schedule interviews.

Sign up to browse available Web developers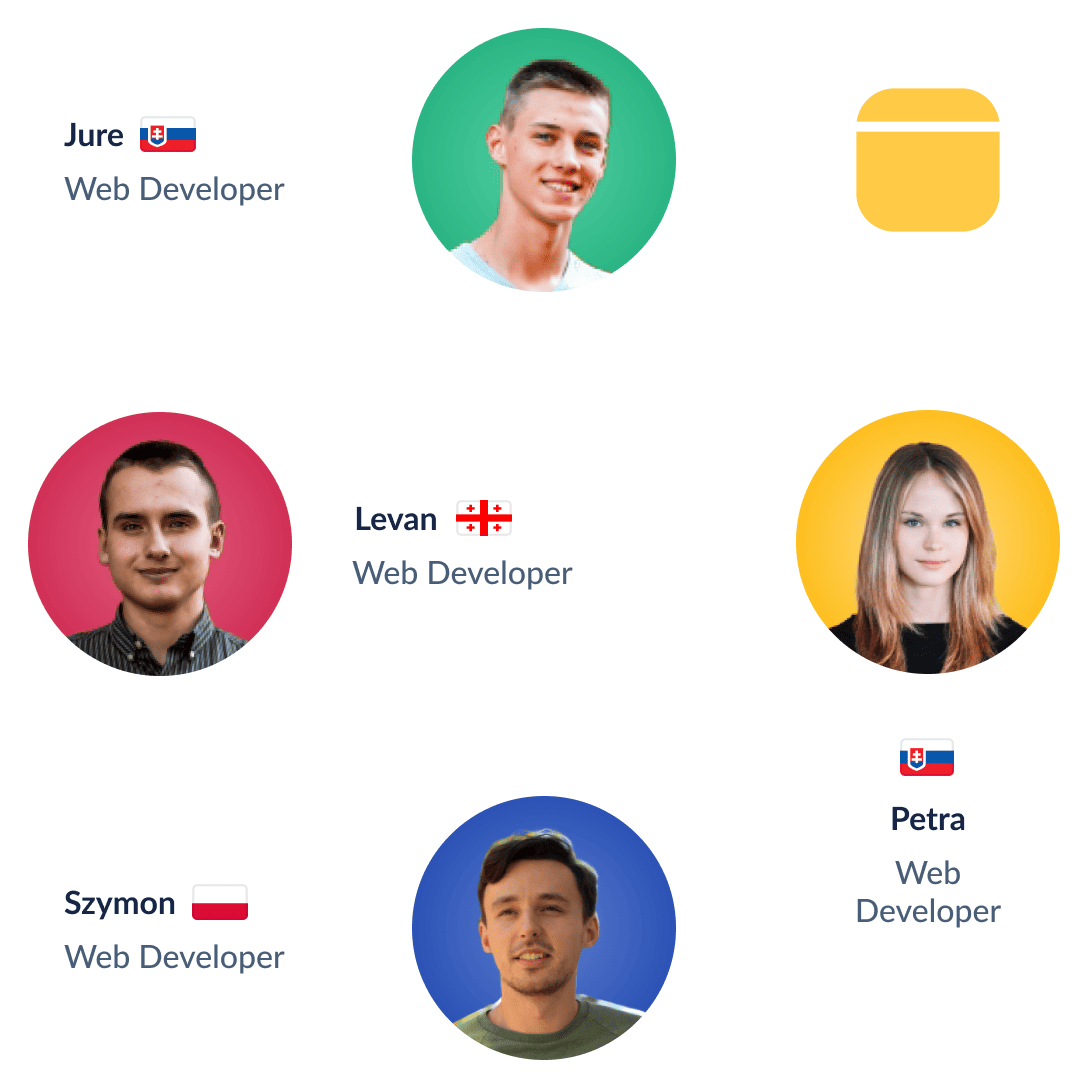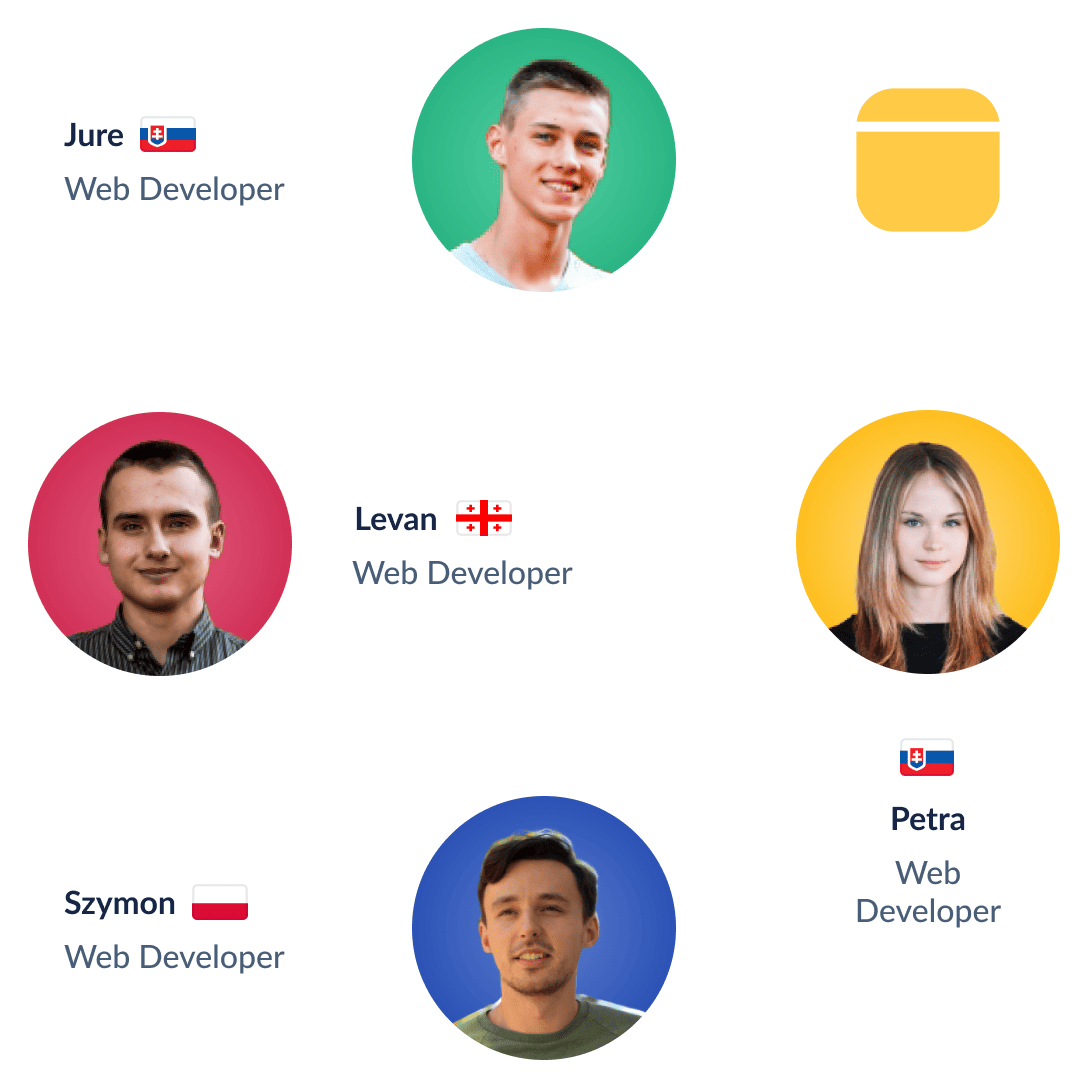 Hire Top 1% of  Web Developers Today
Don't have the time to search developers yourself?
1
Book a Call With Our Hiring Expert
Schedule a 15 minute chat to help us understand your talent requirements
2
Get Hand-Picked Candidates to Interview
You'll get 3-5 candidate profiles from our vetted talent pool within 2 days
3
Hire and Get Started Immediately
Hit the ground running with your new dream team in just a week
How we do it
Global Sourcing
Thousands of developers across the world sign up to our platform each month
Talent Vetting
They go through our rigorous screening process and only 1% make the cut
Talent Pool
We add the best candidates to our talent pool where they wait for projects
Hiring
You can hire from this pool of world's best developers on a contract basis, within days
Customer reviews
Expert Remote developers are superb — depending on which talents they assign to you, you can expect anything from solid to phenomenal work along the whole spectrum of software design, engineering, implementation and maintenance skills.
Expert Remote played a huge role in building our dev squad: a part-time UI/UX designer, two front-end developers, a back-end developer, and a part-time QA. We shopped around a bit with different agencies, but settled on Expert Remote due to the high-caliber of talent and affordable rates.
Expert Remote developers helped in developing apps, but also in talking through scope and need and giving ideas – which is very useful for a non-coder like myself.
Frequently Asked Questions
Are you an Agency?
Nope.
Well, some clients call us a virtual agency or an agency 2.0 :)
1. Typical agencies take 50-70% from a developer salary. We take only 15-30%.
2. Agencies have 10-20 developers on their bench (available). We've got 300+ devs.
3. Agencies don't allow developer buy-out. You can hire our developer in-house after 1 year for "1-month salary" fee.
Will I have a contract with a developer or with Expert Remote?
With Expert Remote.
It's risky to have 5 contracts with 5 remote developers from 5 different countries.
You'll have a single B2B contract with our company. So, if smth goes wrong with IP or anything, you can always sue us :)
P.S. Our company is registered in the USA and Poland.
How does the pricing work?
Each developer has their own hourly rate with our commission already included.
We take between 15% and 30% from what you pay, which is 2-3x lower than typical agency fees.
No setup fees. You only pay after you hire a developer.
2-week paid trial. If you don't like our developer after 2 weeks, we'll apply a 25% discount on the hours worked.
1-week notice. You can ask for a replacement or cancel the contract within a week.
Which countries are your developers located in?
We source developers across 30+ countries.
Most popular countries: Armenia, Georgia, Poland, Serbia, Albania, Azerbaijan, Turkey, North Macedonia, Romania.
We also got developers in the USA, Canada, UK, Germany, France, Spain, Estonia, Bulgaria, Netherlands, Pakistan, India, Kenya, Nigeria, etc.
What are your average rates?
Rates start from $20/h. The median average is $35-40/h.
There's always top 10% percentile candidates who are overpriced, and bottom 10% percentile underpriced ;) But most fall into the market rate category.
The beauty of global sourcing is tapping into unknown regions. Have you heard of North Macedonia? You can find senior developers for $25/h (our fee included)!
How do you ensure developer quality?
We source developers with marketing, which is 20-30x more effective than Linkedin. This creates us a huge flood of candidates.
Then we take this top of the funnel and feed it into our proprietary vetting process. Only top 1% of candidates make it through.
Part of the process is automated, which allows us to do it at scale. For instance, our recruiters have their calendars fully booked and able to conduct 200-250 soft-skill interviews a month.
What tech stacks do you have?
We have developers across all major stacks.
Back-end: Node.js, PHP, Python, JAVA, .NET, Ruby, GoLang etc.
Front-end: React, Angular, Vue.js, etc.
Mobile: Swift, Kotlin, React native, Flutter, etc.
AI/ML/Data Science is a big stream for us: machine learning, deep learning, NLP, computer vision, etc. Technologies: TensorFlow, PyTorch, Terraform, Pandas, AzureML, OpenCV, etc.
Can I hire the whole team?
Yes!
Apart from developers we've got UI/UX designers, QAs, Product Managers, etc.
Based on your requirements we can assemble the whole engineering team.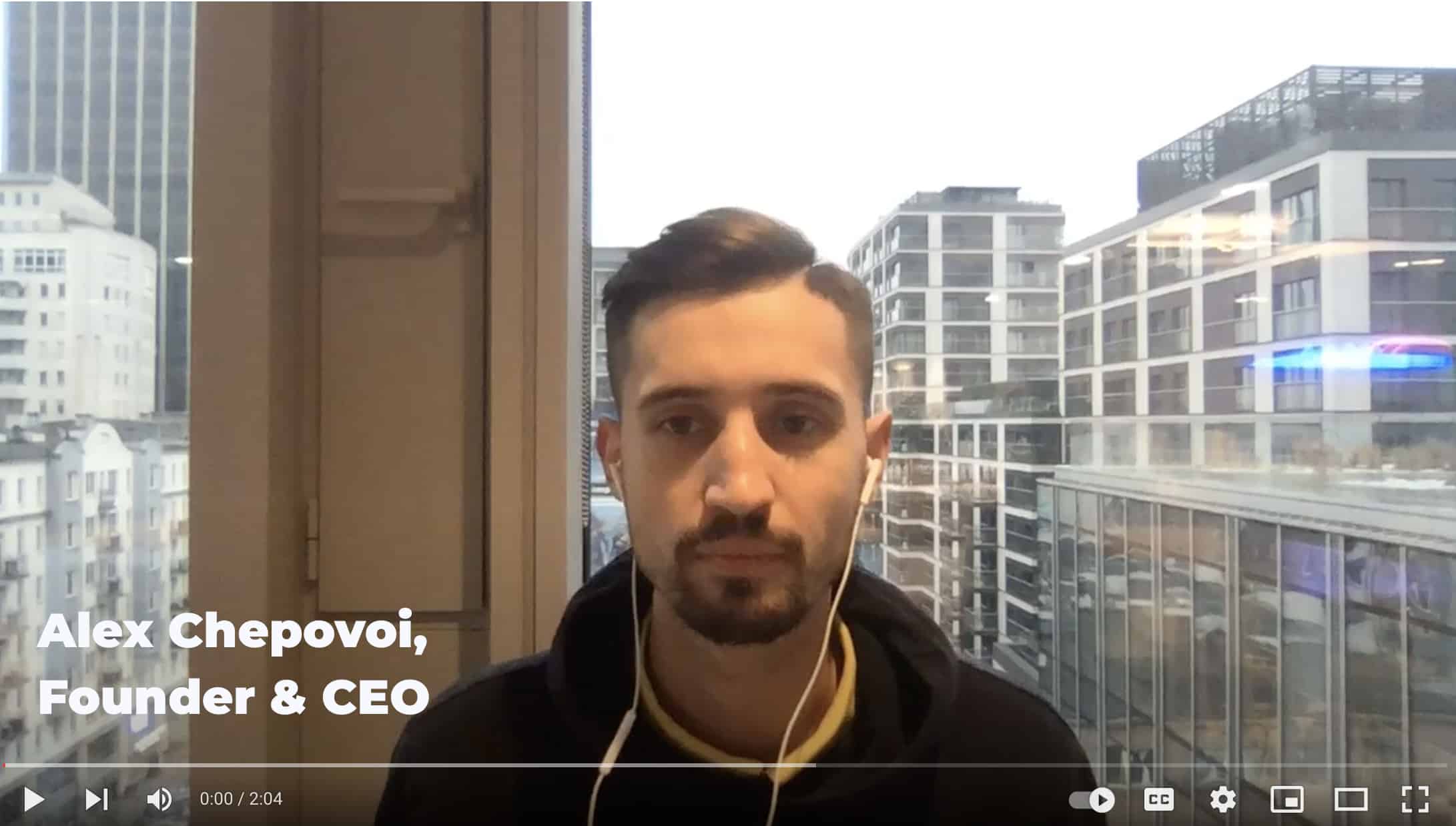 November 21, 2022
14 min read
Hire Web Developers
Every business strives to establish a solid online presence. Most brands need a professional website to communicate with their customers, show the value of their products and services, and build trust. eCommerce stores and similar businesses regard the web and online spaces as the core of their business environment. In other cases, web applications are the products for sale themselves. Web-based software development is sought-after. That's why in-house and freelance web developers for hire are in such huge demand.
If you have ever googled "I need a web developer," then you certainly require information on how to hire a top-notch professionals. Let's start with their responsibilities.
What a Web Development Expert Does
Web development is often divided into front-end and back-end scopes of responsibilities, but a full stack developer does both. So, we'll cover the basics of what these tasks entail.
Server-side programming
A back-end freelancer for website development is involved in processing user input, interacting with databases, controlling the servers' response to clients' requests, and more. They carry out these tasks through writing the code in languages such as PHP, С#, Java, and Python or using frameworks like Node.js, Flask, or Ruby on Rails.
Databases
Companies need web developer to be able to work with databases as well. This responsibility mostly falls on a backend and a full stack web dev's list of responsibilities. Knowledge of database architecture and management allows a web development freelancer to build seamless systems for hosting, maintaining, transferring, and accessing data connected to a web platform. Examples of widely-used databases are Oracle, MySQL, PostgreSQL, IBM DB2, and others.
REST
Another task that is mostly part of the backend scope is working with REST. It's important to hire web application developer who can build systems under REST principles, construct REST APIs, do API integration, build different authentication methods, and work with various API gateways (e.g. Amazon API Gateway).
Client-side programming
Online website developers on the front end are responsible for writing the code that runs on a user's devices in a web browser and displaying the UI created by UI/UX designers. The tech stack that's utilized here is JavaScript, CSS, and HTML.
When you're looking for website developer, it's crucial to ask both low-level technical questions and high-level business-oriented ones. While junior independent web developer may only know the basics of web development, they can become an asset in further product development if properly trained. A senior back end developer, on the other hand, must be able to connect various technologies and programming methods to high-level business issues and figure out ways to solve them via tech applications.
Questions to Test Developers' Server-Side Programming Skills
When hiring web developer to handle user-side or server-side aspects, it's important to have confirmation of their knowledge of front-end and back-end web programming respectively. Let's find out what are good questions to ask a web developer contractor.
For Junior Website Programmers for Hire Within Backend Development
What is a reverse proxy server?
Programmers are often asked to set up reverse proxy servers. Unlike forward proxy servers, reverse ones "sit" in front of other web servers — in other words, in front of the website. So when a user tries to get access to a website, reverse proxy "catches" the request for access at the network edge and then transfers it to the origin server — the server of a website. That helps to distribute the load on the origin servers, protect origin servers from DDoS attacks, optimize caching, and more. A backend web site developer also often uses a reverse proxy to free up the origin server's resources. For example, instead of setting up an origin server to encrypt and decrypt SSL for each computer, they make the proxy server do it. With reverse proxy around your origin servers, the data your website or software contains is better protected, and the website itself is much faster.
Describe the ways of preventing SQL injections
Find a website developer that knows at least three ways of preventing SQL injections: despite the fact most of the cyberattacks nowadays are rooted somewhat in social engineering, SQL injections can still be harmful. Databases are frequently the main target for hackers, especially if they contain users' identifiable health info or financial credentials. To prevent SQL injections, a backend developer would:
Install strict input validation (treat all user-submitted input as a threat)
Use parameterized queries or other methods of pre-compiling SQL statements (like PHP Data Objects (PDO) in PHP 5.1)
Utilize stored procedures
Use character-escaping
Use the firewall for your web app
When a candidate mentions one of those, ask them to explain what exactly the prevention method entails and what are its blind spots.
What are the benefits of containerization?
Containerization is packing all the components of an app into a single container — an executable — that runs within any environment or infrastructure. It helps create secure web and mobile apps faster.
A junior website programmer for hire can pick various pros of containerization, including that it enhances the portability, efficiency, flexibility, and agility of an app. For example, if the web app is built within a Linux software environment and transferred to Windows, its container will include all config files, libraries, and so on that would allow it to launch within Windows. Docker Engine is a tool that's most often used for containerization in web application development.
For Mid-level IT Freelance Website Devs Within Backend Development
Why are microservices good for renovations of software legacy systems?
Monolithic software systems are pretty common in governmental or outdated IT systems, and a freelance web programmer uses microservices to modernize them. Microservices is a method of web application development in which the software is built and presented as a bunch of independent services communicating with each other through APIs.
Freelance website development that focuses on "renovation" via microservices bears lower risks to the technical foundation of a company. They allow elements of a monolithic software system to be developed and scaled in isolation. For example, a development team can work exclusively with components that have performance issues and don't touch anything. The flexibility and modular structure of this approach helps avoid rewriting the entire system, which is super useful if we're talking about, e.g. old EHRs or travel systems that connect to GDSs.
After the benefits of using microservices to update legacy systems, don't hesitate to ask devs about the downsides of doing so.
Explain Continuous Integration and how it helps in product development
On a smaller scale, Continuous Integration (CI) may refer to the process of code change automation. This is when developers commit changes and additions to a code base every day and each of them passes through a series of automated tests before being added to production. CI is a part of a Continuous Delivery (CD), an approach to product development that outlines processes necessary for the continuous delivery of value/changes to the users via a lot of testing and automation.
A developer freelance may say the benefits of CI in project management are: better code quality, better collaboration between dev team members, faster response time (in CI, if the error is discovered, a team member's priority is to fix it), increased visibility of the operations, streamlined updates, and so on.
Why is the Don't Repeat Yourself principle important in programming?
The low-level idea behind don't repeat yourself (DRY) is that the same piece of code in different places significantly worsens the maintainability of the project. After all, if changes in the code have to happen, there will be the need to adjust more than a single piece. The proper way to speed up the development somewhat is to extract common logic into functions and reuse them instead.
To hire a web developer freelance with middle-level expertise, check if they understand what DRY is on higher levels: utilization of automation, having centralized business representation, unambiguous documentation, minimizing the number of shared functions, and so on.
For Senior Top Freelance Web Developers Within the Backend
What patterns of distributed transactions exist?
Distributed transactions are transactions that run across several databases. There are know several patterns of distributed transactions that can be utilized between several microservices.
| | | | |
| --- | --- | --- | --- |
| Pattern | Description | Benefits | Drawbacks |
| 2pc | Runs in two stages: 1. prepare and 2. commit. 1. Microservices are requested to get ready for atomic changes in the data within them. 2. Microservices are requested to make the changes and they do. | Data changes and, therefore, transactions are atomic (data change will either complete successfully, or nothing will change at all). | Synchronous (2pc "blocks" the chunk of database that's about to change) and therefore slow. |
| Saga | Runs via asynchronous local transactions: if one microservice can't complete its transaction, another microservice will compensate for it. | Quick, there's no locking within the database. | Is extremely hard to debug, especially if the system has a lot of microservices, which is why Saga usually needs a process manager in the role of event/trigger listener. |
The Saga pattern is more suited for working with a microservice architecture.
What is load balancing and what load balancing algorithms do you know?
If you want to create a project that will have a large user base or to scale an existing one, find website developers of senior levels who are experts in load balancing. A load balancer is a software program or device that keeps a server from overloading. Here are two example answers:
Resource-based algorithm for dynamic load balancing. Distributes the load depending on what server is available via a special program that measures "free" CPU and memory to the one that has the most "free" resources. Pros: customization. Cons: cost.
IP hash for static load balancing. An algorithm that connects a traffic source with the IP address of the destination and mathematically turns it into a hash. Based on that hash, a specific connection is tied to a specific server, and requests from a particular traffic source are always directed to the same backend server. Pros: good for continuous sessions. Cons: isn't good for resources where users utilize proxy connections.
There are many algorithms for load balancing — both dynamic and static — and developers pick them depending on the circumstances.
When would you choose REST and when SOAP?
SOAP works best for standardized and secure (often enterprise) environments, while REST is more appropriate for point-to-point communication in flexible, efficient environments.
Questions to Test Experienced Web Developer's Client-Side Programming Skills
Let's proceed with questions that are appropriate for evaluating the client-side programming expertise of a web developer.
For Junior Developers Within Front-End Development
Why is UX research important?
This is a common question within tests for freelance developer sites — UX is what makes the first impression of the web page and is one of the major factors impacting the revenue. But, you can also ask about UX decisions that cost companies millions of dollars (or brought them millions).
It's a case when there are multiple nested callbacks forming a pyramid in JS code. The situation when each callback depends on the results of previous callbacks makes the code less maintainable and hard to read.
How can you improve the performance of web apps?
The right call is to hire web application developers that know multiple answers to this question. The strategies here may be to rework caching, bundle the files, optimize images, reduce simultaneous HTTP requests, employ CDN to reduce latency, and more.
For Mid-level Freelance Web Programmers Within Front End
When would you use CSS: clear both?
When it's necessary to block the space around a floating object; clear:left or clear:right blocks the space on the left or right in relation to an object.
Model-View-Controller is a pattern utilized to implement user interfaces. It divides an app into three components: the data and logic, the layout and design, and a component that converts the input into commands for the app.
What tools do you prefer to test your code's functionality?
Answers of programmers here may vary. Some common tools for testing are Jest, Selenium WebDriver, Cypress, WebDriverIO, WebDriverJS, and TestCafe.
For a Senior Online Website Developer Within Front-End
What's your favorite front-end framework and why?
Answers here may vary as well. Each of them can aid in creating functional websites. Find website developers who have a comprehensive understanding of the tasks each framework is best suited for and their drawbacks. For instance, web deployment via Flutter is still not as good as within React.js and other established JavaScript frameworks. At the same time, React.js' JSX can be hard to understand for a novice, while Vue.js is very simple to use. Vue.js, on other hand, is best utilized within small projects (and so on.) You need a web developer that answers that question by connecting the framework's capabilities to business requirements.
What is progressive rendering?
It's an array of techniques used to render content rapidly for display by dividing data into chunks. Examples are lazy loading and above-the-fold rendering. The first loads images when the browser's viewport starts processing them, the second prioritizes part of CSS, scripts, and content to load first — and then uses a JS's DOM ready event to start loading other components.
What are the most common cross-platform development challenges and how can you overcome them?
Again, an online website developer will have their own unique answer here. The most common challenges they can mention are lower performance, scalability difficulties, troublesome updating, and poor UX and UI design. Ways of overcoming these depend on your budget, industry, business priorities, etc. Hire website programmer who can successfully break down the issues of utilizing a cross-platform approach for your product. So, wondering about "web development services near me" and looking for freelance web developer? ExepertRemote has a vast talent pool with experienced specialists who worked on major tech projects within different industries. Drop us a line if you want us to pick a web developers profile that would fit your startup.