Hire
Mobile App

developers remotely within 3-5 days

You can hire Mobile App developers remotely with Expert Remote. Sign up to access our talent pool. Search available developers, add them to vacancies and schedule interviews.

Sign up to browse available Mobile App developers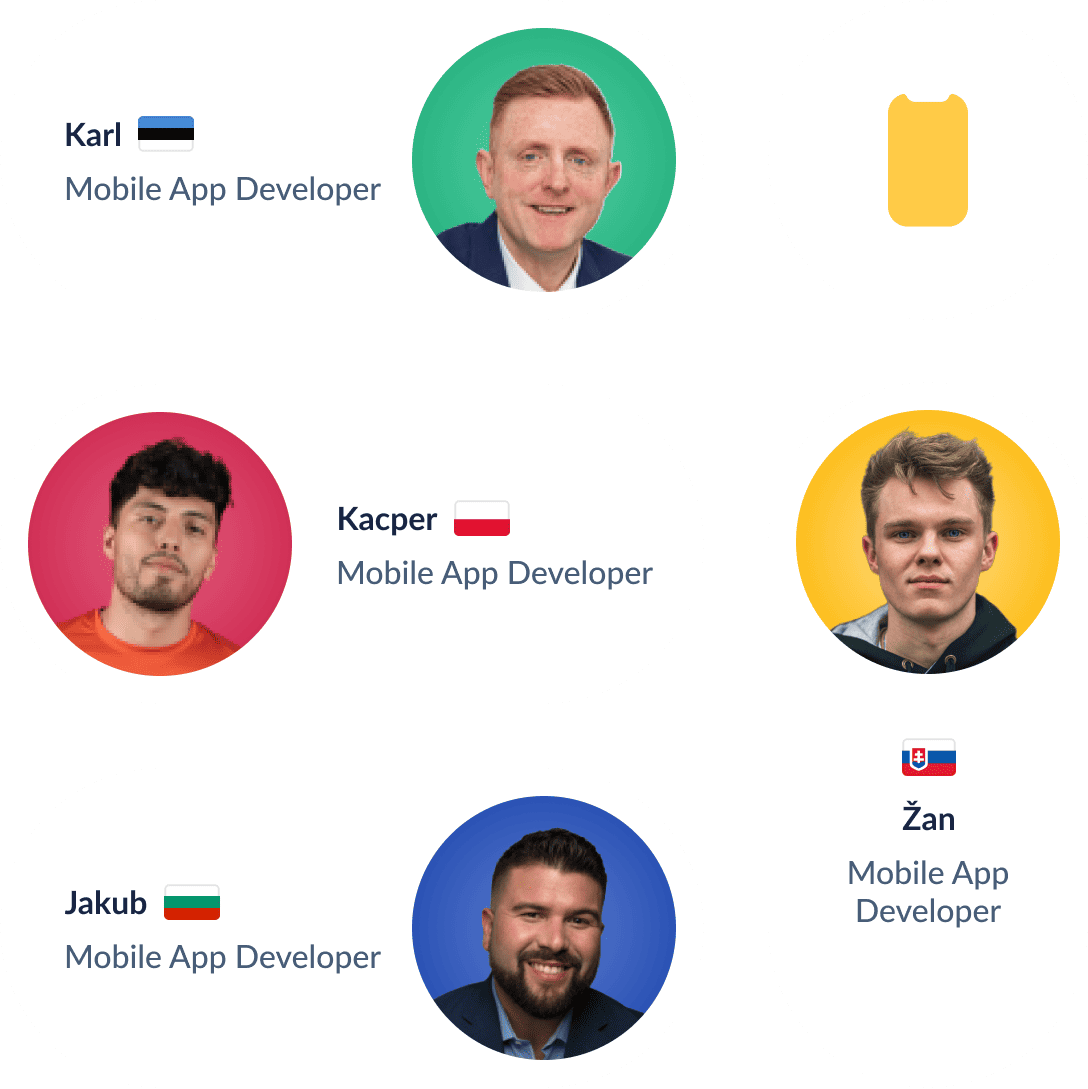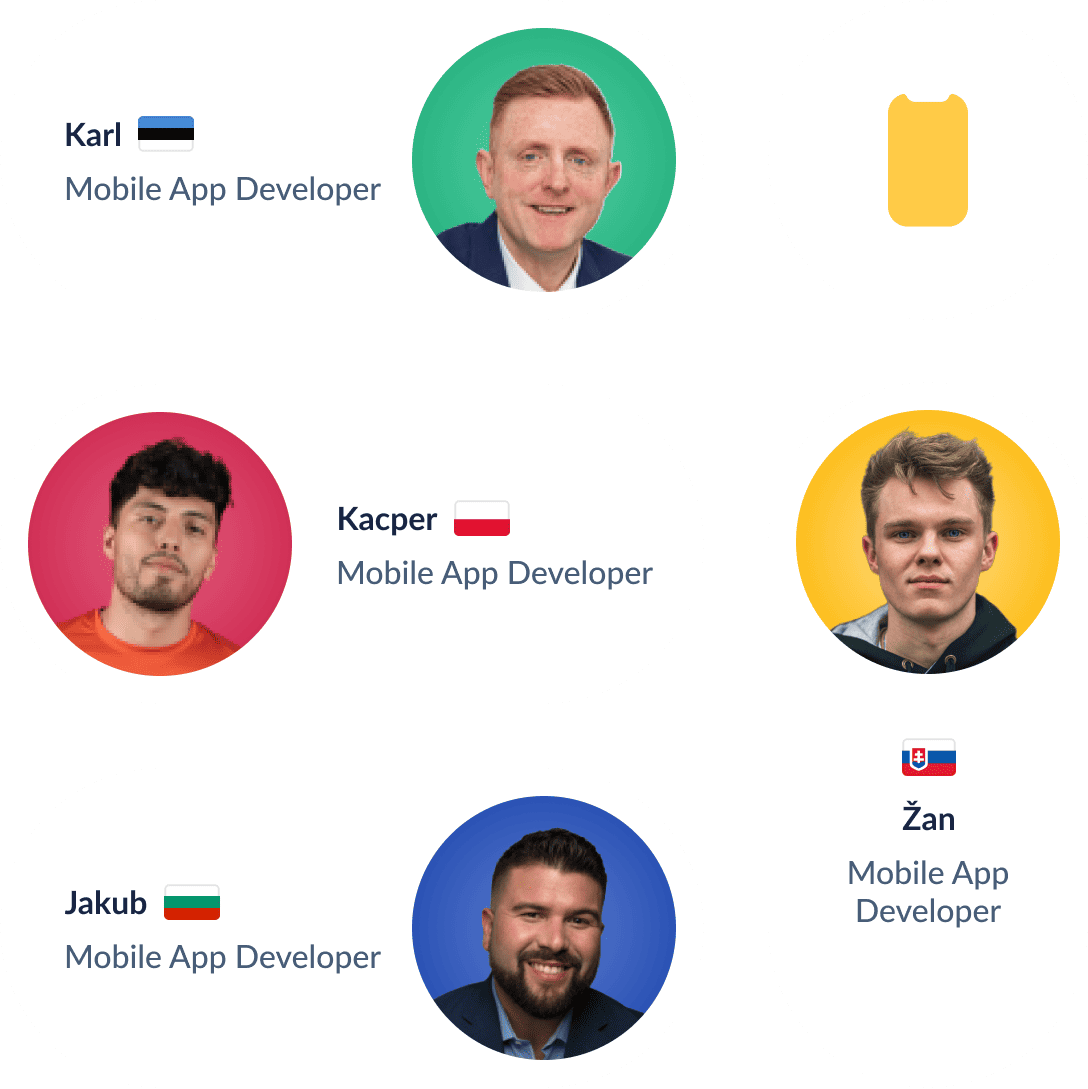 Hire Top 1% of Mobile App Developers Today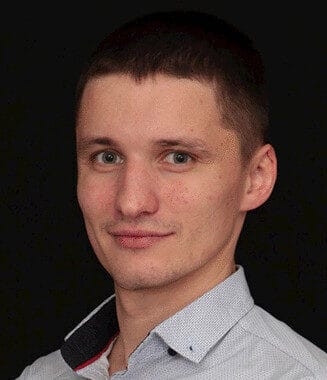 Hire Andrei
Andrei N.
Freelance Mobile App Developer |
13 years experience
Freelance Mobile App Developer
13 years experience
Lodz, Poland
Passionate iOS developer. Building native and hybrid apps for iPhone since 2013. Programming since 2009. Launched 15+ mobile products. Worked as a single developer as well as team leader. Set up projects from scratch to delivery to support.
Show More
Show Less
C
CallKit
CocoaPods
CoreBluetooth
CoreData
CoreLocation
CoreVideo
Crashlytics
Firebase
Flurry
Flutter
Google Analytics
iOS
Multithreading
Objective-C
Push-notifications
Swift
Testflight
UIKit
WebKit
Xcode
Mobile App Developer
Tech Lead
Show More
Show Less
Hire Andrei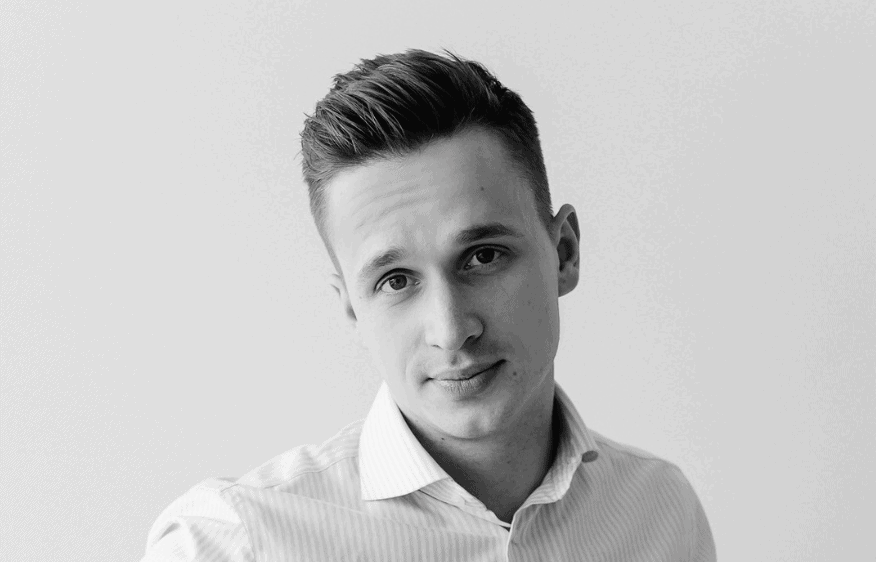 Hire Andrei
Andrei H.
Freelance Mobile App Developer |
10 years experience
Freelance Mobile App Developer
10 years experience
NYC, USA
Technical Product Manager, Web 3 enthusiast & entrepreneur. I started as a mobile app developer 11 years ago. Last 4 years I worked in Co-Founder/CPO/CTO roles. To date, I've launched over 20 mobile products. Let's talk!
Show More
Show Less
Android
Blockchain
CI/CD
Design patterns
EVM
Flutter
Git
Graddle
iOS
JavaScript
Liquidity pools
LP Tokens
Nodes
Smart Contracts
Swift
Transaction Blocks
Unit testing
Web3
Mobile App Developer
Product Manager
Show More
Show Less
Hire Andrei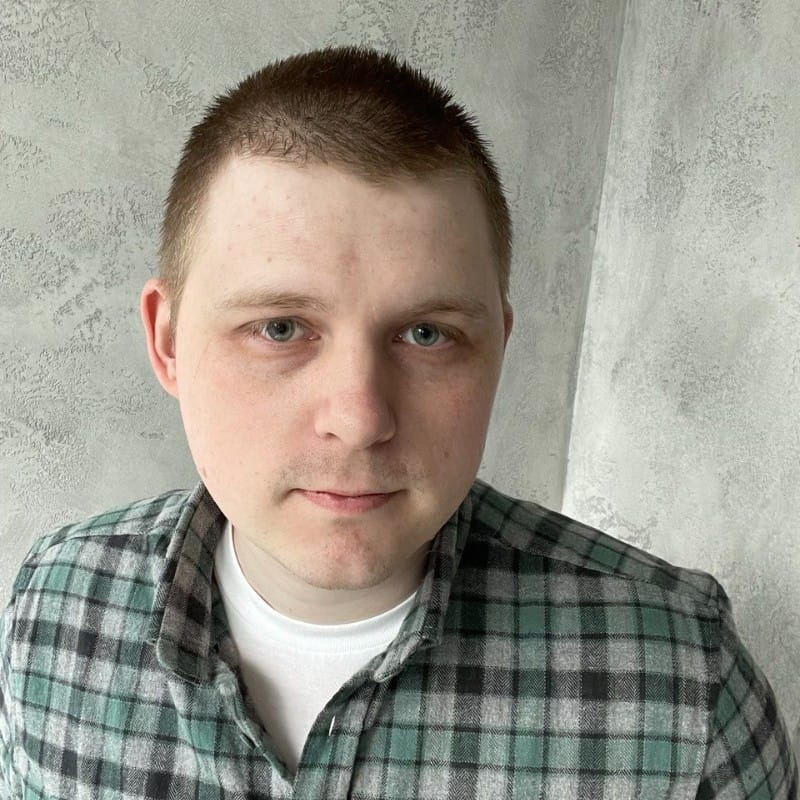 Hire Ilya
Ilya M.
Freelance Mobile App Developer |
10 years experience
Freelance Mobile App Developer
10 years experience
Warsaw, Poland
A Software engineer with full stack experience in C#, JS (nodejs, angular, vuejs, react), ETL tools. Know DevOps practices, experience in CI/CD configuration. Worked as BI lead developer recently as part of ETL team (.net C#+VB, SSIS, Astera). Experience in communication with clients, lead a small and medium-sized teams, including budgeting. I don't have a favorite technology, I believe that programming languages are just tools to be picked up as needed.
Show More
Show Less
.NET
Angular
AngularJS
AWS
Azure
Bootstrap
C#
Express
Git
GoogleCloud
JavaScript
Jenkins
jQuery
Mocha
Mongodb
MySql
Node.js
Phonegap/Cordova
React.js
Redis
TypeScript
Vue.js
Webpack
Back-end Developer
Front-end Developer
Mobile App Developer
Tech Lead
Web Developer
Show More
Show Less
Hire Ilya
Don't have the time to search developers yourself?
1
Book a Call With Our Hiring Expert
Schedule a 15 minute chat to help us understand your talent requirements
2
Get Hand-Picked Candidates to Interview
You'll get 3-5 candidate profiles from our vetted talent pool within 2 days
3
Hire and Get Started Immediately
Hit the ground running with your new dream team in just a week
How we do it
Global Sourcing
Thousands of developers across the world sign up to our platform each month
Talent Vetting
They go through our rigorous screening process and only 1% make the cut
Talent Pool
We add the best candidates to our talent pool where they wait for projects
Hiring
You can hire from this pool of world's best developers on a contract basis, within days
Customer reviews
Expert Remote developers are superb — depending on which talents they assign to you, you can expect anything from solid to phenomenal work along the whole spectrum of software design, engineering, implementation and maintenance skills.
Expert Remote played a huge role in building our dev squad: a part-time UI/UX designer, two front-end developers, a back-end developer, and a part-time QA. We shopped around a bit with different agencies, but settled on Expert Remote due to the high-caliber of talent and affordable rates.
Expert Remote developers helped in developing apps, but also in talking through scope and need and giving ideas – which is very useful for a non-coder like myself.
Frequently Asked Questions
Are you an Agency?
Nope.
Well, some clients call us a virtual agency or an agency 2.0 :)
1. Typical agencies take 50-70% from a developer salary. We take only 15-30%.
2. Agencies have 10-20 developers on their bench (available). We've got 300+ devs.
3. Agencies don't allow developer buy-out. You can hire our developer in-house after 1 year for "1-month salary" fee.
Will I have a contract with a developer or with Expert Remote?
With Expert Remote.
It's risky to have 5 contracts with 5 remote developers from 5 different countries.
You'll have a single B2B contract with our company. So, if smth goes wrong with IP or anything, you can always sue us :)
P.S. Our company is registered in the USA and Poland.
How does the pricing work?
Each developer has their own hourly rate with our commission already included.
We take between 15% and 30% from what you pay, which is 2-3x lower than typical agency fees.
No setup fees. You only pay after you hire a developer.
2-week paid trial. If you don't like our developer after 2 weeks, we'll apply a 25% discount on the hours worked.
1-week notice. You can ask for a replacement or cancel the contract within a week.
Which countries are your developers located in?
We source developers across 30+ countries.
Most popular countries: Armenia, Georgia, Poland, Serbia, Albania, Azerbaijan, Turkey, North Macedonia, Romania.
We also got developers in the USA, Canada, UK, Germany, France, Spain, Estonia, Bulgaria, Netherlands, Pakistan, India, Kenya, Nigeria, etc.
What are your average rates?
Rates start from $20/h. The median average is $35-40/h.
There's always top 10% percentile candidates who are overpriced, and bottom 10% percentile underpriced ;) But most fall into the market rate category.
The beauty of global sourcing is tapping into unknown regions. Have you heard of North Macedonia? You can find senior developers for $25/h (our fee included)!
How do you ensure developer quality?
We source developers with marketing, which is 20-30x more effective than Linkedin. This creates us a huge flood of candidates.
Then we take this top of the funnel and feed it into our proprietary vetting process. Only top 1% of candidates make it through.
Part of the process is automated, which allows us to do it at scale. For instance, our recruiters have their calendars fully booked and able to conduct 200-250 soft-skill interviews a month.
What tech stacks do you have?
We have developers across all major stacks.
Back-end: Node.js, PHP, Python, JAVA, .NET, Ruby, GoLang etc.
Front-end: React, Angular, Vue.js, etc.
Mobile: Swift, Kotlin, React native, Flutter, etc.
AI/ML/Data Science is a big stream for us: machine learning, deep learning, NLP, computer vision, etc. Technologies: TensorFlow, PyTorch, Terraform, Pandas, AzureML, OpenCV, etc.
Can I hire the whole team?
Yes!
Apart from developers we've got UI/UX designers, QAs, Product Managers, etc.
Based on your requirements we can assemble the whole engineering team.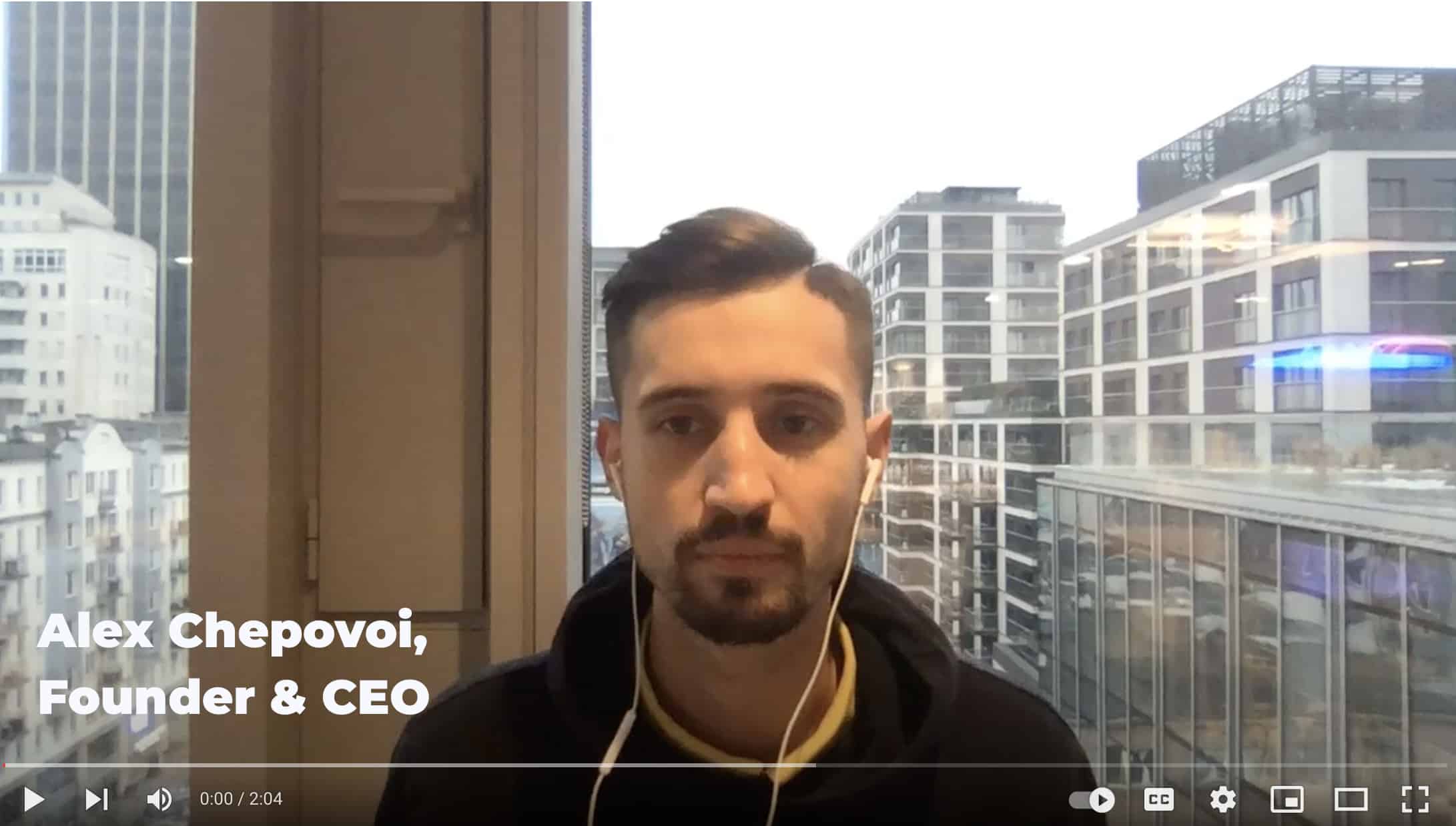 March 12, 2023
12 min read
Hire Mobile App Developers
Mobile app development is a growing and lucrative industry. In 2022, the global application development market amounted to $149.7 billion. With 7.9% yearly growth, it's projected to hit $218.8 billion by 2027.
App makers for hire are in high demand. If you need app developer for your new project, you may require some help creating online job posts and finding the right candidates. If you're tired of the 100th Upwork app developer profile that tells you nothing about their real competence, we have a solution for you. This guide will advise you on where to hire app developers and how to find true talent in a pool of candidates.
What Is Mobile App Development?
Before you learn how to hire a mobile app developer, you need to know the basics. Mobile app development is the process of developing an application for mobile devices. Mobile apps are usually stand-alone software programs that are built from the ground up for a specific device and operating system. Mobile development involves multiple processes, including:
Creating a clear strategy and determining the goals of the application
Identifying requirements and preparing product roadmap
Designing the user interface (UI) and user experience (UX)
Developing the backend and integrating the application programming interface (API)
Testing the app on target devices
Deploying and maintaining the app's performance
When you want to hire someone to make an app that is scalable and robust, you must consider hardware requirements, screen sizes, and other factors that can affect the app development process.
Why Hire an App Builder to Create an App?
If you're wondering why your business would need an app, here are some reasons why you should hire a mobile developer and start building an app today.
Hire Mobile Application Developer to Provide More Value to Customers
A mobile app gives you a direct line of communication with your customers. You can offer them valuable information or make it easier for them to find what they need when they visit your website or store. It can help improve the customer experience and boost sales.
Hire a Mobile Developer to Build a Stronger Brand
Apps let you connect with audiences in new ways and let people know more about who you are as a business. You can use your app to share your mission, vision, and values with customers. It's also a great way to increase referrals by showcasing products and services that are exclusive to your business.
Hire an App Builder to Increase Customer Engagement Level
Apps let you create a deeper, more engaging relationship with your customers. You can offer special features like loyalty programs or promotions that are only accessible through the app. It can help you retain customers and keep them coming back.
Hire Freelance App Developer to Build a Personalized Marketing Channel
Apps also allow you to collect valuable data about your users, like their preferences and interests. This information can help you tailor future marketing campaigns and sales efforts, so they're more likely to resonate with your audience. If you are looking for mobile app developer or need mobile app developer who is a true professional, ensure they have experience with different marketing strategies.
Important Freelance Mobile Developer Skills
Now that you've learned about the ways a mobile app can benefit your company, it's time to examine some of the skills that a professional app developer needs to have.
You Need App Developers With Programming Language Skills
You need an app developer who is skilled in languages like Java, JavaScript, Kotlin, Dart and Swift. An independent app developer uses these languages to develop an application's codebase based on industry standards and guidelines. Here are the programming concepts the best developers must possess.
Front-End Computing
The front end is the part of an application that interacts with the user. It displays information, accepts input, and processes commands. These app components are often written in Kotlin or Swift, but they can also be created with Java and Objective-C. It is always a good idea to hire mobile application developers who know how to use UI development kits like React Native, Flutter, and Xamarin.
Back-End Computing
When you hire a developer who understands how an application works behind the scenes, it's easier to recognize and correct potential issues before they affect customers. Some of the concepts that mobile developers work with include:
| | |
| --- | --- |
| Back-end concept | Description |
| Framework | This is the set of rules that an app developer freelance must follow to create an application. Examples of frameworks include Flutter, Amplify, Django, Ruby on Rails, and React Native. Those frameworks are used by professional app developers to create powerful mobile apps. |
| Database management | This is the process of storing, retrieving, and updating data. It's an important part of web development because it allows apps to store data for future use. Hire someone to create an app with strong database management skills. |
| Hardware interaction | Understanding the interaction between software and hardware can help app coders for hire solve problems that arise within them. If you're hiring app developer for a project that has an IoT angle, candidates have to have experience working with chips, middleware programming, and setting up networks. |
| Security | This is a way of protecting your application from hackers who may try to steal data stored on your servers or gain access to private information about customers. Hire application developer who prioritizes security. |
Communication between the client and mobile phone app developer is also crucial during this process so that the parties are satisfied with their end product or service.
You Need an App Developer Who Knows UI and UX Design
Expertise in UX and UI design is essential in building a mobile app. It allows an app freelancer to create intuitive visual elements like buttons and text boxes that users will like. With UX & UI familiarity, a developer can build user-friendly instances that people will get accustomed to and navigate through without having to read any instructions. Hire someone to make an app for you with a seamless UI/UX design that will make the user feel like they are interacting with a familiar product.
You Need Mobile App Developer With Cross-Platform Development Skills
Frameworks like React Native and Flutter allow developers to create a single codebase that can be installed on multiple devices like Android and iOS. When you hire apps developers with cross-platform experience, you get a chance to reach a wider audience without having to develop separate versions for each platform.
You Need App Developer With Internet of Things (IoT) Skills
IoT refers to the connection of devices like cars, appliances, wearables, and other everyday devices to the internet. With IoT skills, app creators for hire can create apps that connect users with their gadgets in real time. For example, you can hire freelance app developer to make an app to automatically change your thermostat settings when you leave home or send you a message when your car battery is low.
You Need App Coders for Hire With Agile Development Background
Hire an app builder with knowledge of Agile development. It is a software development methodology that allows developers to build and deliver applications quickly and efficiently. Rather than creating a complete product before it's launched, Agile app builders for hire create features as they become available and release them in stages. This approach allows users to provide feedback on each feature so that a freelance application developer can make changes if necessary.
How to Hire an App Maker With the Right Skills
Statistics show the cost of hiring the wrong person for a job ranges from $17,000 to $240,000. The following steps will help you hire developer to make app that you're envisioning, and ensure it lives up to your expectations.
Determine App's Platform
Once you have a good idea of what your app will do, it's time to determine which platform or platforms it should be compatible with. Apps use different programming languages depending on their purpose and target audience, so you must find out which is most appropriate for your project.
For example, if you're developing a freelancer mobile app for iOS devices like iPhones, you'll need to hire a mobile app programmer with knowledge of Objective-C or Swift — the languages used by Apple devices. If you need app developers to develop an Android app, then Kotlin and Java would be your best choices since these languages are natively supported by Android OS. You can also consider cross-platform development, but those apps won't run as smoothly as native ones.
Define the App Type and Domain
Before you hire a mobile app creator, it's important to figure out what type of app you want to create and how it'll be used. For example, if it's a game or an app that requires lots of graphics, then you should get an app maker who knows Java and C#. If your project is for the web, then HTML5 would be appropriate.
Examine the Portfolio of Each Freelancer App Developer
When you hire someone to build an app, make sure they have a decent body of work to that proves their skills. It's crucial to take a look at the developer's portfolio and case studies before you hire the person. These will help you find a programmer for an app who is truly skilled and a good fit for your project. You will see the kinds of apps they've built and whether their work is up to your standards.
Collect Professional App Developer Reviews From Previous Clients
How to hire a programmer for an app and be sure they will do a good job? It's always smart to check reviews, ratings, and references. Every reputable IT platform also offers a feedback section where past clients can share their detailed experiences working with their developers. You should also ask for references from previous clients before you hire an app developer. You can speak with them via LinkedIn or phone about their experiences working with the developer in question.
Questions to Ask an App Programmer in an Interview
When looking for app developer, you should consider asking the following questions:
Are you comfortable working with a team of developers to create a single product?
This is an important question as it will give you an idea of how well a mobile app developer can collaborate with others. If you hire an app maker who says no to this question, it might be because affordable app developers prefer working alone and don't like sharing ideas or being critiqued by other people who make apps. It can cause problems down the line when you get an app developed.
How would you describe the process of developing a mobile app?
The answer to this question will give you a good idea of how much experience the smartphone applications developer has. You want to hire a coder who can explain the process in detail, from concept and design through development and release. If app writers for hire can't do that, it might be because they are not well-versed in app development or have never worked on a project before.
What would you do if you were working on an app and you encountered a problem that you couldn't solve?
This is a great question to ask before you hire freelance app developers. If they can't think of an answer, it might be because they aren't experienced enough or don't have the right tools to get the job done. Ensure that you hire a programmer to make an app who has experience with problem-solving and can handle challenges as they arise.
How well do you understand the programming languages used to create mobile apps?
If the app developer freelancer doesn't fully understand how to use these languages, they won't be able to create an app that works well. Look for candidates who have experience with cheap mobile app development and expensive frameworks.
Do you have experience working with remote teams?
If you're looking to hire a developer to make an app or pay someone to make an app remotely, ensure that your contract app developer is comfortable working outside a traditional office environment and that they have experience working in remote teams. If not, this could be an issue down the road when there are challenges with communication or deadlines aren't met.