Hire
PHP

developers remotely within 3-5 days

You can hire PHP developers remotely with Expert Remote. Sign up to access our talent pool. Search available developers, add them to vacancies and schedule interviews.

Sign up to browse available PHP developers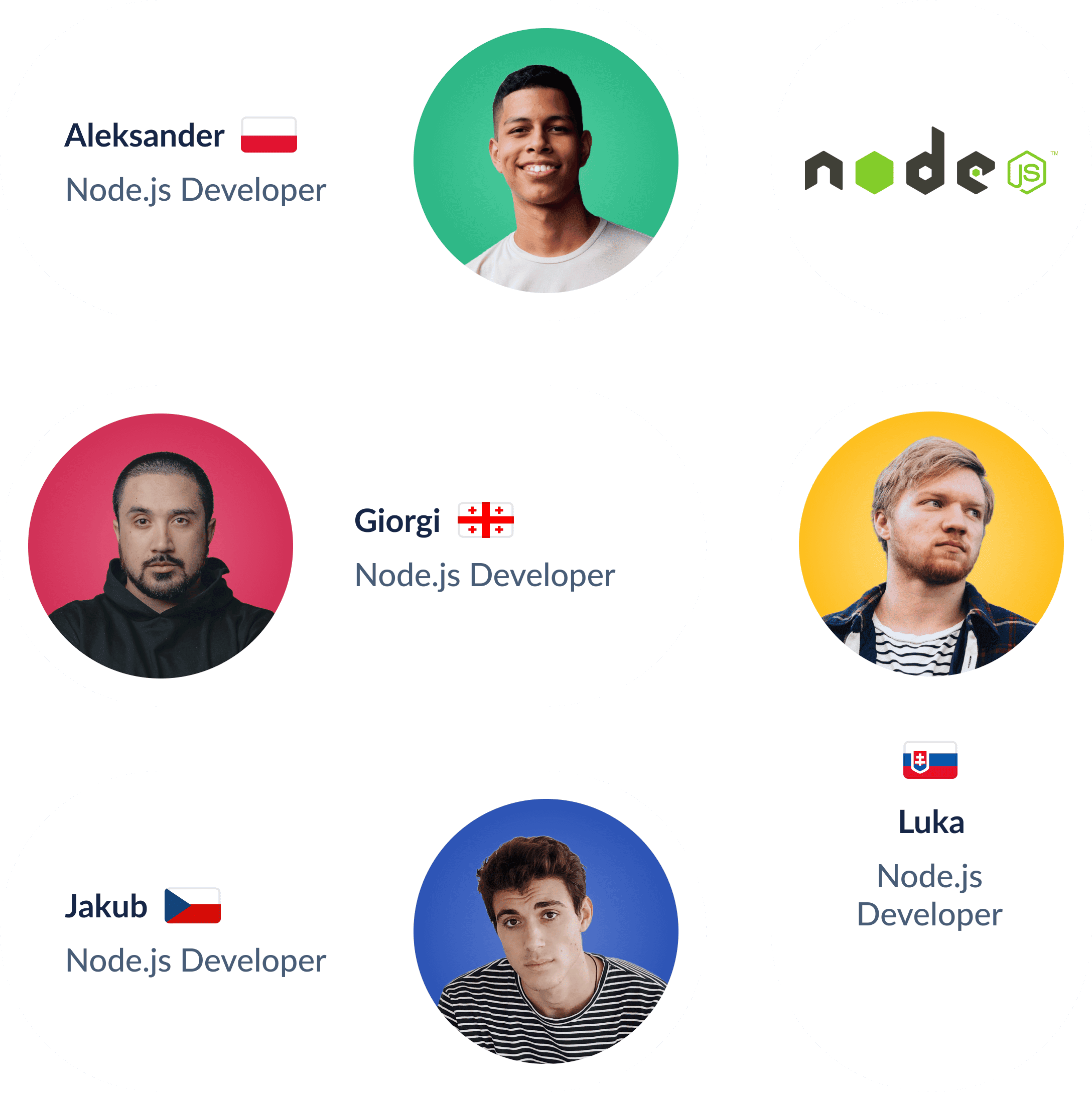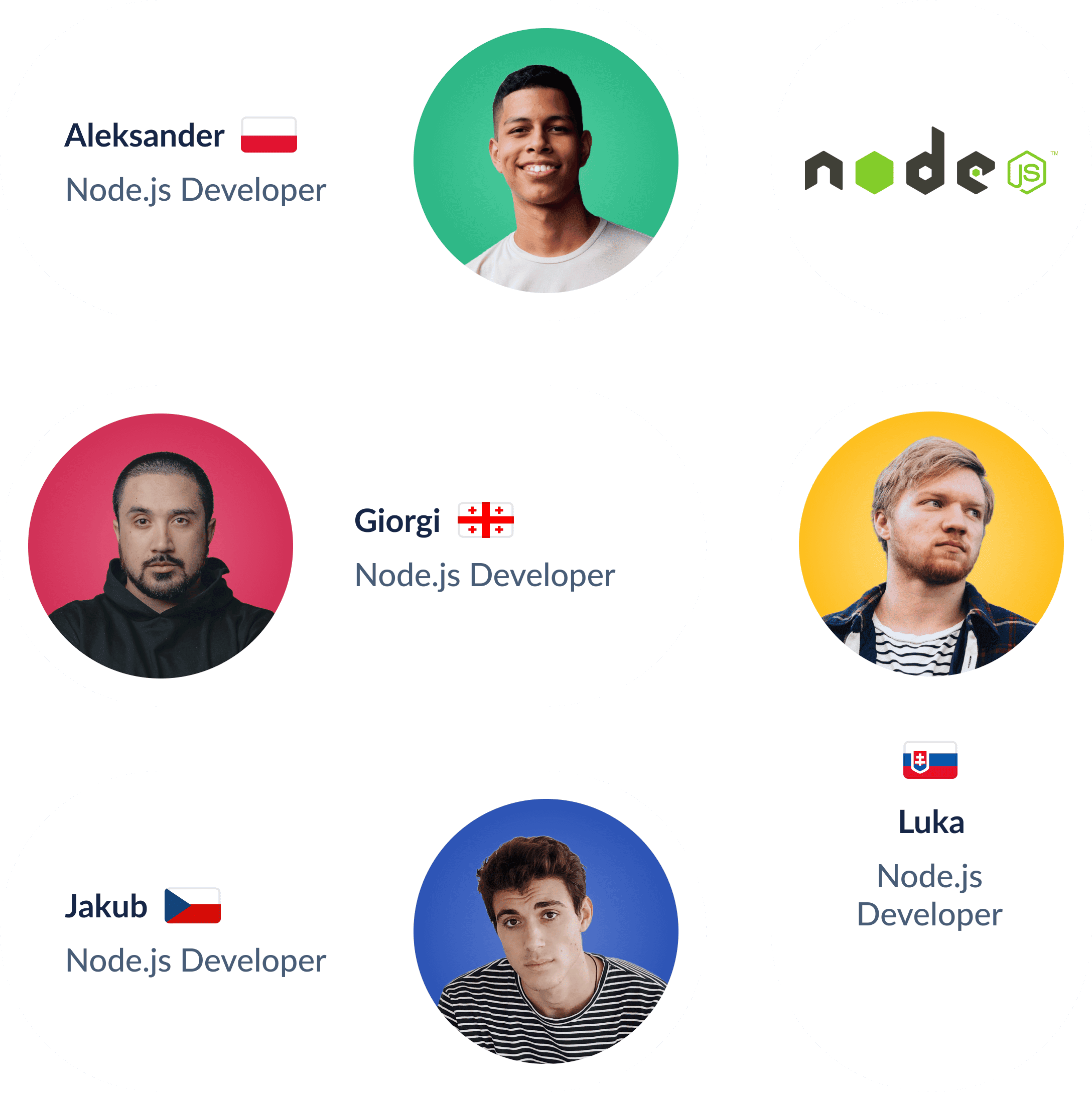 Hire Top 1% of PHP Developers Today
Don't have the time to search developers yourself?
1
Book a Call With Our Hiring Expert
Schedule a 15 minute chat to help us understand your talent requirements
2
Get Hand-Picked Candidates to Interview
You'll get 3-5 candidate profiles from our vetted talent pool within 2 days
3
Hire and Get Started Immediately
Hit the ground running with your new dream team in just a week
How we do it
Global Sourcing
Thousands of developers across the world sign up to our platform each month
Talent Vetting
They go through our rigorous screening process and only 1% make the cut
Talent Pool
We add the best candidates to our talent pool where they wait for projects
Hiring
You can hire from this pool of world's best developers on a contract basis, within days
Customer reviews
Expert Remote developers are superb — depending on which talents they assign to you, you can expect anything from solid to phenomenal work along the whole spectrum of software design, engineering, implementation and maintenance skills.
Expert Remote played a huge role in building our dev squad: a part-time UI/UX designer, two front-end developers, a back-end developer, and a part-time QA. We shopped around a bit with different agencies, but settled on Expert Remote due to the high-caliber of talent and affordable rates.
Expert Remote developers helped in developing apps, but also in talking through scope and need and giving ideas – which is very useful for a non-coder like myself.
Frequently Asked Questions
Are you an Agency?
Nope.
Well, some clients call us a virtual agency or an agency 2.0 :)
1. Typical agencies take 50-70% from a developer salary. We take only 15-30%.
2. Agencies have 10-20 developers on their bench (available). We've got 300+ devs.
3. Agencies don't allow developer buy-out. You can hire our developer in-house after 1 year for "1-month salary" fee.
Will I have a contract with a developer or with Expert Remote?
With Expert Remote.
It's risky to have 5 contracts with 5 remote developers from 5 different countries.
You'll have a single B2B contract with our company. So, if smth goes wrong with IP or anything, you can always sue us :)
P.S. Our company is registered in the USA and Poland.
How does the pricing work?
Each developer has their own hourly rate with our commission already included.
We take between 15% and 30% from what you pay, which is 2-3x lower than typical agency fees.
No setup fees. You only pay after you hire a developer.
2-week paid trial. If you don't like our developer after 2 weeks, we'll apply a 25% discount on the hours worked.
1-week notice. You can ask for a replacement or cancel the contract within a week.
Which countries are your developers located in?
We source developers across 30+ countries.
Most popular countries: Armenia, Georgia, Poland, Serbia, Albania, Azerbaijan, Turkey, North Macedonia, Romania.
We also got developers in the USA, Canada, UK, Germany, France, Spain, Estonia, Bulgaria, Netherlands, Pakistan, India, Kenya, Nigeria, etc.
What are your average rates?
Rates start from $20/h. The median average is $35-40/h.
There's always top 10% percentile candidates who are overpriced, and bottom 10% percentile underpriced ;) But most fall into the market rate category.
The beauty of global sourcing is tapping into unknown regions. Have you heard of North Macedonia? You can find senior developers for $25/h (our fee included)!
How do you ensure developer quality?
We source developers with marketing, which is 20-30x more effective than Linkedin. This creates us a huge flood of candidates.
Then we take this top of the funnel and feed it into our proprietary vetting process. Only top 1% of candidates make it through.
Part of the process is automated, which allows us to do it at scale. For instance, our recruiters have their calendars fully booked and able to conduct 200-250 soft-skill interviews a month.
What tech stacks do you have?
We have developers across all major stacks.
Back-end: Node.js, PHP, Python, JAVA, .NET, Ruby, GoLang etc.
Front-end: React, Angular, Vue.js, etc.
Mobile: Swift, Kotlin, React native, Flutter, etc.
AI/ML/Data Science is a big stream for us: machine learning, deep learning, NLP, computer vision, etc. Technologies: TensorFlow, PyTorch, Terraform, Pandas, AzureML, OpenCV, etc.
Can I hire the whole team?
Yes!
Apart from developers we've got UI/UX designers, QAs, Product Managers, etc.
Based on your requirements we can assemble the whole engineering team.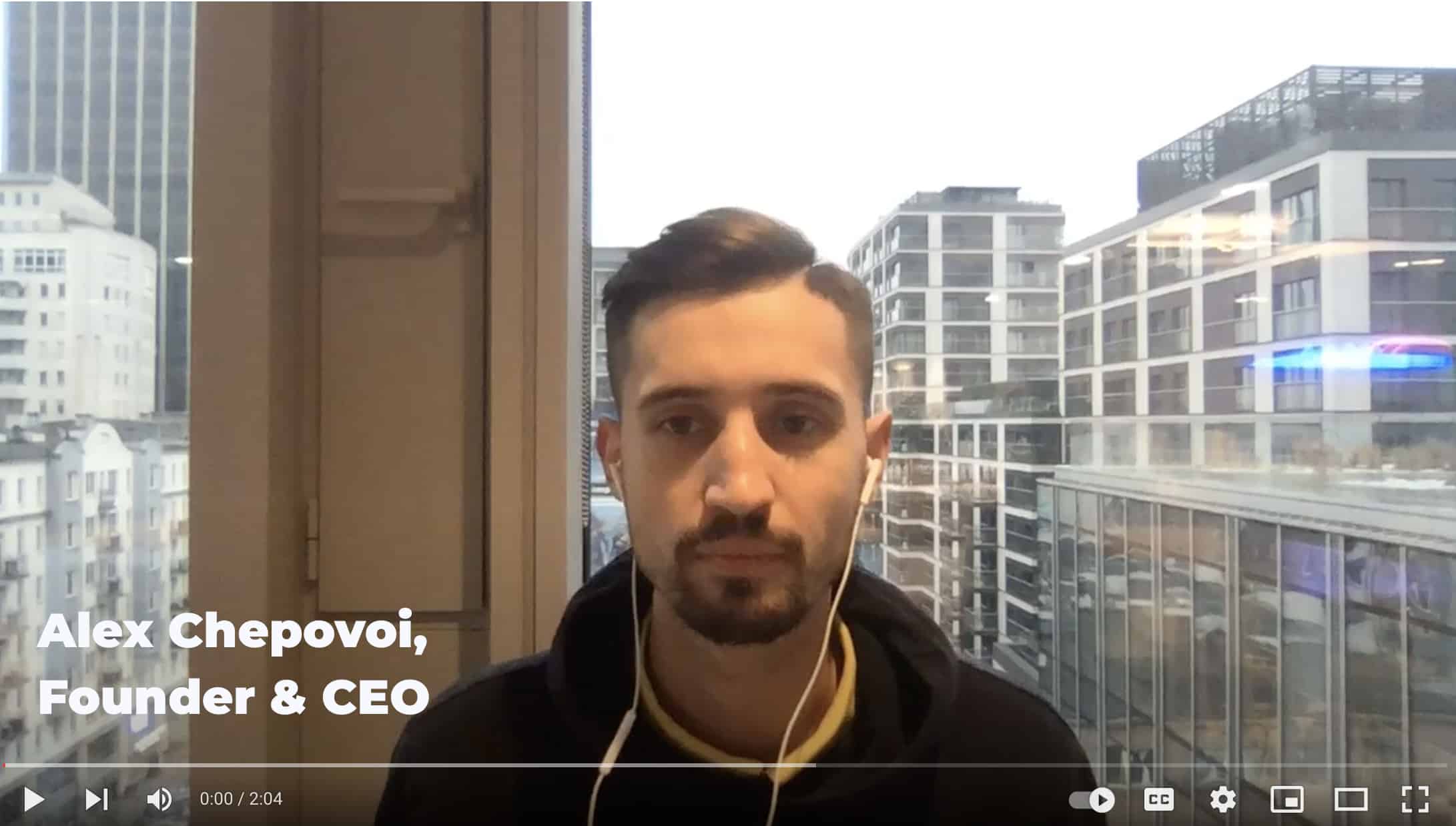 April 02, 2023
11 min read
Hire PHP Developers & Coders
PHP or Hypertext Preprocessor is a general-purpose and open source scripting language used mostly for web development. The affordability of the technology is the reason why many companies choose PHP for their projects. Not to mention the full compatibility of PHP with HTML — a markup language for front-end web designing. No wonder PHP coders have remained in demand over the years.
Why Hire PHP Developers?
Let's review the reasons to opt for the PHP programming language for a project and hire PHP programmers for your team.
PHP Is One of the Most Popular Server-Side Languages
PHP is used by about 77.4% of all websites. These statistics mean that PHP is the first choice of most companies for their web apps and other web solutions. From this, we can derive several conclusions. First is that PHP is extremely well-researched. Forums, guides, and technical documentation are available anywhere. So, the risks of a project facing an unsolvable technical issue are rather low.
Second, the pool of dedicated PHP developers for hire is comparatively large. It means that the chances of a startup owner finding a skilled programmer at an affordable price are high.
PHP 7.3 Can Be Incredibly Fast, High-Performative, and Scalable
PHP evolves over time. PHP versions 4, 5, 6, and older may lack the performance needed in modern-day reality. Yet, as one of the latest versions of this programming language, PHP 7.3, is regarded as a fast, versatile, and scalable technology. For one, PHP 7.3 can support about 224 requests per second, which is 16.6% higher than its previous version — PHP 7.2. So, in terms of scalability, sticking to PHP and updating it to the latest version with the help of a PHP specialist will mean a boost to a website's capability to handle a high user flow.
PHP Can Be Integrated With Multiple Databases
PHP is one of the programming languages that clicks well with almost any database. Here are several options that are easily compatible with PHP:
MySQL. This database is the first choice of most PHP experts. This is because MySQL is a free and open-source, high-performance, and well-researched technology. It has an enterprise version available as well. Applications such as Magento and WordPress are based on MySQL. Its main use case is as a tool for mission-critical data storage and processing as part of a web and backend development stack.
PostgreSQL. A feature-rich database with advanced optimization and compression functionalities. It's a bit slower than MySQL. Yet, PostgreSQL is believed to be the best for storing structured and unstructured data and serving as a data warehouse of geospatial and analytics applications.
IBM Db2. You may easily find a PHP developer to work with IBM Db2. This database is used in conjunction with the mainframe system, and it mostly serves e-commerce purposes. A PECL extension is needed to connect IBM Db2 with PHP.
PHP web developers also have some other solid choices for database management systems. Some examples are mSQL, MS-SQL, and SQLite. Besides these, PHP programmers also utilize ElasticSearch, Redis, MongoDB, and multiple other non-relational databases. The rationale for choosing one or another technology for a particular project's stack is its usability in light of all relevant factors.
Main Frameworks & Tools PHP Coders Use
If you intend to find PHP developers for hire, you are naturally curious about the frameworks and tools they may use. Let's review what options are available here for startups:
| | |
| --- | --- |
| Framework | What it's about |
| Yii 2.0 | A high-performing PHP web-based framework. It's a rather secure and minimalistic solution that is suitable for website creation. It implements the MVC design paradigm as well and comes with a Model-view-controller design pattern. |
| Laravel | This PHP framework was designed for MVC-based website development. With its state-of-the-art powerful templating engine, Laravel constantly makes it to the top three PHP frameworks. It is presented with Authentication and Authorization features and supports automated debugging. |
| Symfony | A set of PHP components used for developing web applications. Symphony features pre-configured components for event dispatcher, translation, templating, and more. It's perfect for complex apps. |
| WordPress | One of the most popular content management systems that allows you to build and host web platforms. It has a plugin architecture and a full-fledged template functionality. It's suitable for almost any application, from brand portfolio to online store. |
| Joomla | Another content management system used for online applications and websites. It features front-end and back-end templates. Joomla is free to use, so it is predominant for small businesses, non-profit platforms, corporate portals, etc. |
| WooCommerce & Magento | WooCommerce is a plugin for WordPress featuring eCommerce websites' needs, while Magento is a platform intended mainly for building online stores. Both have various features for the online retail niche, but the latter clicks better with big businesses. |
| Doctrine | This tool serves as a host for PHP libraries. Built upon ORM and DBAl technologies, Doctrine serves the purposes of database storage and object mapping. It's used to build high-performance solutions for high-load websites, maintaining a constant user flow. |
PHP programmers for hire are typically well-aware of these frameworks and tools and ready to implement them to meet your project's needs.
Best Projects to Hire PHP Programmers For
Deriving from the listed frameworks and their usages, PHP contractors and their expertise may be of great usefulness to these and other types of projects:
E-commerce projects & apps. Such solutions are intended primarily for online retaile. They include food delivery platforms, online stores, and similar applications. Both B2B and B2C concepts work well here. WordPress & WooCommerce should be your primary considerations if you intend to build an e-commerce solution.
Content management systems (CMSs). Such platforms allow users to add, modify, and manage the content they upload to websites. Online libraries or portals are clear examples of CMSs. WordPress and Joomla are perfect examples of CMS frameworks.
Small and medium-scale web apps. These are types of apps that can be accessed through a web browser. They may serve as shopping carts, spreadsheets, data analysis tools, and more. Hiring PHP developers with knowledge of Symfony may be your first choice for that sort of project.
Data analytics projects. Web-based solutions here are focused on analyzing sets of data and drawing conclusions and forecasts. The reports are typically used for business planning. Yii 2.0 is one of the best solutions here.
A PHP consultant may advise you on what framework to choose and in what category your project fits better.
Skills & Responsibilities of PHP Experts
When you hire PHP developers, you need a team of specialists of different levels to handle all duties in a timely and cost-effective manner. Let's check on the levels of such specialists and the questions you should ask them to find a perfect fit for your vacant PHP developer positions.
Junior PHP Coders
This entry-level position implies that a specialist has certain experience in writing code in a server-side scripting language. The candidate should also be familiar with HTML, CSS, and other front-end technologies. Experience with at least one PHP framework and PHP-based open source project is mandatory for freelance PHP developers. The responsibilities of a Junior PHP developer are writing PHP code as per detailed specifications or project requirements and working with a team.
Junior PHP Developer Interview Questions
Here are several questions to ask a junior PHP web developer during a job interview. Be aware that the way a junior developer justifies the rationale is more important than the mere fact of knowing a certain aspect they may be asked about.
1. What is PHP escape?
It's an escape sequence in the code that tells a program to stop an operating procedure. PHP escape starts with a backslash \.
2. What datatypes are present in PHP?
Some of the datatypes in PHP include String, Integer, Float, Boolean, Array, Object, NULL, and others.
3. How to hash passwords in PHP?
One of the common methods for hashing passwords in PHP web development is the bcrypt hashing method or hashing function. Its algorithm uses computation power to encrypt every password.
Middle PHP Developers
The candidate for this position should know everything that junior developers do, plus have an understanding of design principles behind a scalable web solution, user authentication systems, and PHP limitations. They also should be familiar with SQL and NoSQL databases and the query languages they feature.
The responsibilities of middle PHP dev may include developing back-end components, integrating third-party web services, troubleshooting bugs, deploying programs, and more. The interesting thing about middle-level devs is that they comprise the majority of PHP freelancers. So, if one-time, small-scale work is needed, middle devs would be the best choice.
Middle PHP Developer Interview Questions
Here are several questions to ask these PHP development professionals.
1. Define three scope levels available in PHP.
There are private, protected, and public scope levels.
2. What are the best ways to prevent SQL injections in PHP?
The correct way to prevent SQL injection attacks is to separate data from SQL so that the data stays unaffected under any circumstances.
3. How does inheritance work in PHP?
An inheritance case is when a class derives from another class. This way, a child class has both public and protected properties and methods available in a parent class plus its own properties. An inherited class is defined by using the "extends" keyword.
Senior PHP Experts
If a startup is looking for industry-best PHP developers, they most likely require senior developers with substantial experience in the niche. The candidate for this position should know everything that junior and middle developers do, plus have an understanding of MVC design patterns, security compliance, and the fully synchronous behavior of PHP. They also should have knowledge of object-oriented programming and common web server exploits and have an understanding of tools used for code versioning.
A dedicated PHP developer of senior level may handle these and other responsibilities: writing PHP code, coaching and mentoring other specialists, integrating user-facing elements, solving complex performance and architectural problems, building reusable PHP modules, and more.
Senior PHP Developer Interview Questions
Here are several questions to ask top PHP developers:
1. What's the difference between runtime and compile time exceptions?
Compile-time is referred to errors corresponding to the semantics or syntax, while runtime errors are ones encountered during code execution.
2. What is URL rewriting?
It's simply modifying the Uniform Resource Location so it suits varying purposes and letting a search engine translate a URL into a format that an app currently uses.
3. When is it appropriate to use Traits?
Traits are used to define code re-usage methods used for multiple classes. They are most appropriate for simple helper methods, string normalizers, or number generators.
Looking for a professional in-house or freelance developer for your project? The easiest way to find one is through the Expert Remote platform. Contact us now and get 3–5 relevant candidates the next business day.