Hire
UI/UX

designers remotely within 3-5 days

You can hire UI/UX designers remotely with Expert Remote. Sign up to access our talent pool. Search available developers, add them to vacancies and schedule interviews.

Sign up to browse available UI/UX designers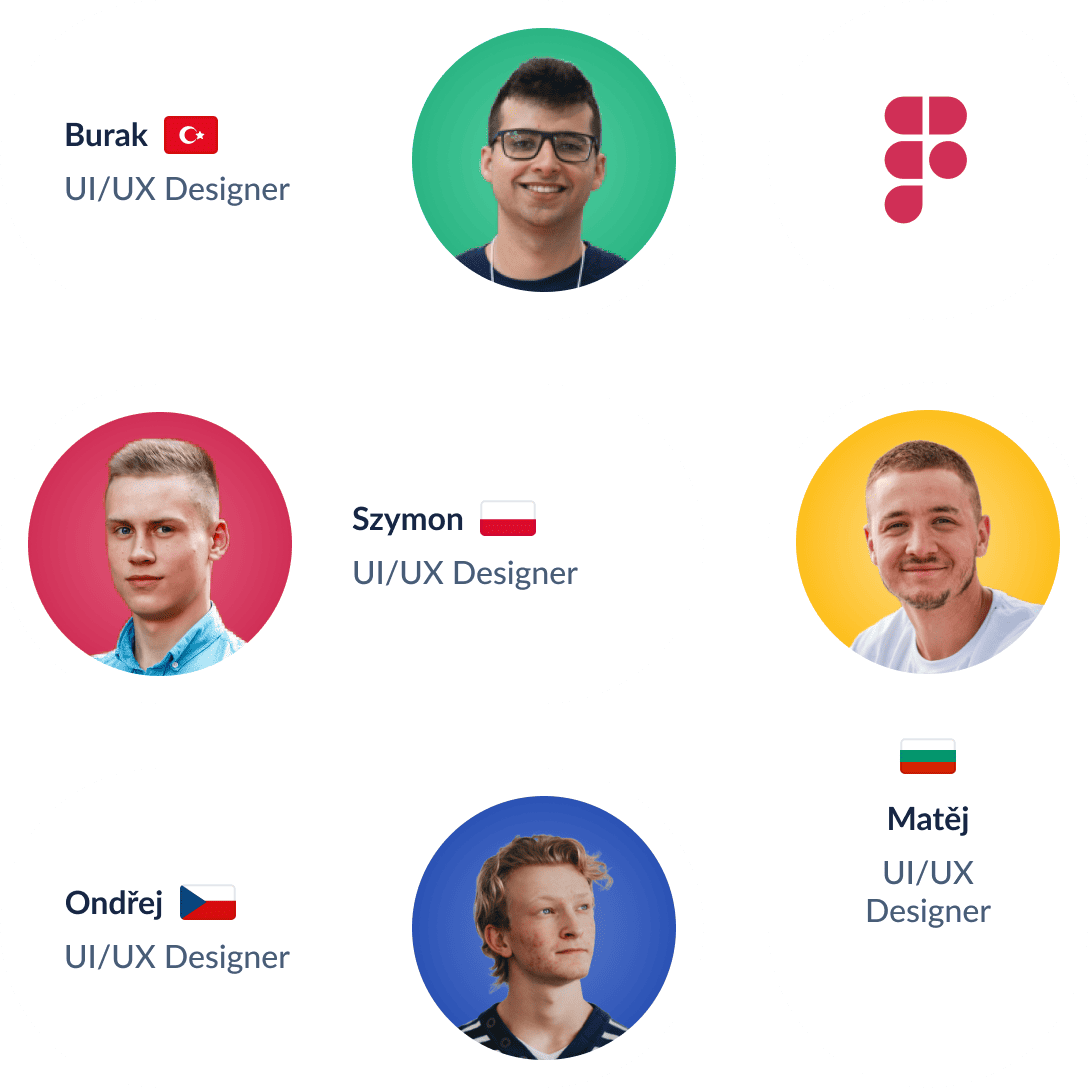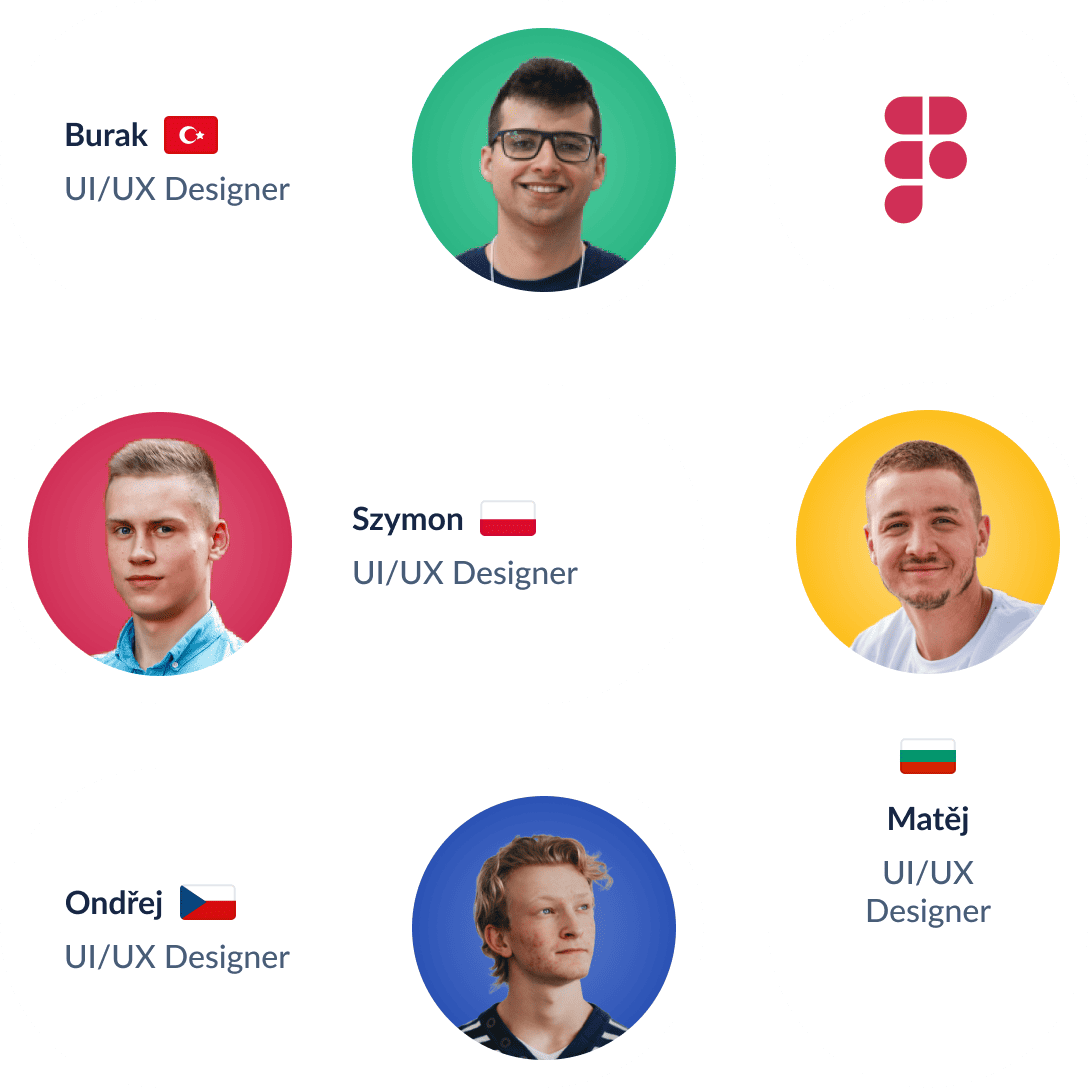 Hire Top 1% of UI/UX Designers Today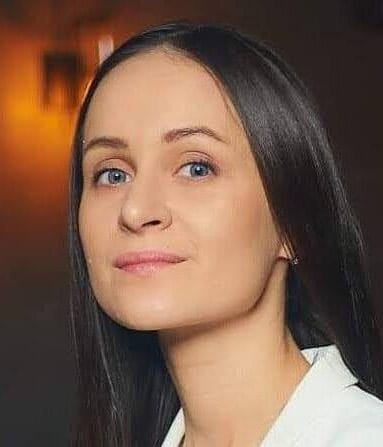 Hire Tatiana
Tatiana R.
Freelance UI/UX Designer |
3 years experience
Freelance UI/UX Designer
3 years experience
Poznan, Poland
Middle Product Designer with 3 years of experience. Designed multiple projects for the Travel industry. Always try to understand customer needs to create the best user experiences. I create consistent, clean, minimalistic interfaces.
Show More
Show Less
design systems
Figma
mobile design
product design
user experience
user interfaces
user research
web design
UI/UX Designer
Show More
Show Less
Hire Tatiana
Don't have the time to search developers yourself?
1
Book a Call With Our Hiring Expert
Schedule a 15 minute chat to help us understand your talent requirements
2
Get Hand-Picked Candidates to Interview
You'll get 3-5 candidate profiles from our vetted talent pool within 2 days
3
Hire and Get Started Immediately
Hit the ground running with your new dream team in just a week
How we do it
Global Sourcing
Thousands of developers across the world sign up to our platform each month
Talent Vetting
They go through our rigorous screening process and only 1% make the cut
Talent Pool
We add the best candidates to our talent pool where they wait for projects
Hiring
You can hire from this pool of world's best developers on a contract basis, within days
Customer reviews
Expert Remote developers are superb — depending on which talents they assign to you, you can expect anything from solid to phenomenal work along the whole spectrum of software design, engineering, implementation and maintenance skills.
Expert Remote played a huge role in building our dev squad: a part-time UI/UX designer, two front-end developers, a back-end developer, and a part-time QA. We shopped around a bit with different agencies, but settled on Expert Remote due to the high-caliber of talent and affordable rates.
Expert Remote developers helped in developing apps, but also in talking through scope and need and giving ideas – which is very useful for a non-coder like myself.
Frequently Asked Questions
Are you an Agency?
Nope.
Well, some clients call us a virtual agency or an agency 2.0 :)
1. Typical agencies take 50-70% from a developer salary. We take only 15-30%.
2. Agencies have 10-20 developers on their bench (available). We've got 300+ devs.
3. Agencies don't allow developer buy-out. You can hire our developer in-house after 1 year for "1-month salary" fee.
Will I have a contract with a developer or with Expert Remote?
With Expert Remote.
It's risky to have 5 contracts with 5 remote developers from 5 different countries.
You'll have a single B2B contract with our company. So, if smth goes wrong with IP or anything, you can always sue us :)
P.S. Our company is registered in the USA and Poland.
How does the pricing work?
Each developer has their own hourly rate with our commission already included.
We take between 15% and 30% from what you pay, which is 2-3x lower than typical agency fees.
No setup fees. You only pay after you hire a developer.
2-week paid trial. If you don't like our developer after 2 weeks, we'll apply a 25% discount on the hours worked.
1-week notice. You can ask for a replacement or cancel the contract within a week.
Which countries are your developers located in?
We source developers across 30+ countries.
Most popular countries: Armenia, Georgia, Poland, Serbia, Albania, Azerbaijan, Turkey, North Macedonia, Romania.
We also got developers in the USA, Canada, UK, Germany, France, Spain, Estonia, Bulgaria, Netherlands, Pakistan, India, Kenya, Nigeria, etc.
What are your average rates?
Rates start from $20/h. The median average is $35-40/h.
There's always top 10% percentile candidates who are overpriced, and bottom 10% percentile underpriced ;) But most fall into the market rate category.
The beauty of global sourcing is tapping into unknown regions. Have you heard of North Macedonia? You can find senior developers for $25/h (our fee included)!
How do you ensure developer quality?
We source developers with marketing, which is 20-30x more effective than Linkedin. This creates us a huge flood of candidates.
Then we take this top of the funnel and feed it into our proprietary vetting process. Only top 1% of candidates make it through.
Part of the process is automated, which allows us to do it at scale. For instance, our recruiters have their calendars fully booked and able to conduct 200-250 soft-skill interviews a month.
What tech stacks do you have?
We have developers across all major stacks.
Back-end: Node.js, PHP, Python, JAVA, .NET, Ruby, GoLang etc.
Front-end: React, Angular, Vue.js, etc.
Mobile: Swift, Kotlin, React native, Flutter, etc.
AI/ML/Data Science is a big stream for us: machine learning, deep learning, NLP, computer vision, etc. Technologies: TensorFlow, PyTorch, Terraform, Pandas, AzureML, OpenCV, etc.
Can I hire the whole team?
Yes!
Apart from developers we've got UI/UX designers, QAs, Product Managers, etc.
Based on your requirements we can assemble the whole engineering team.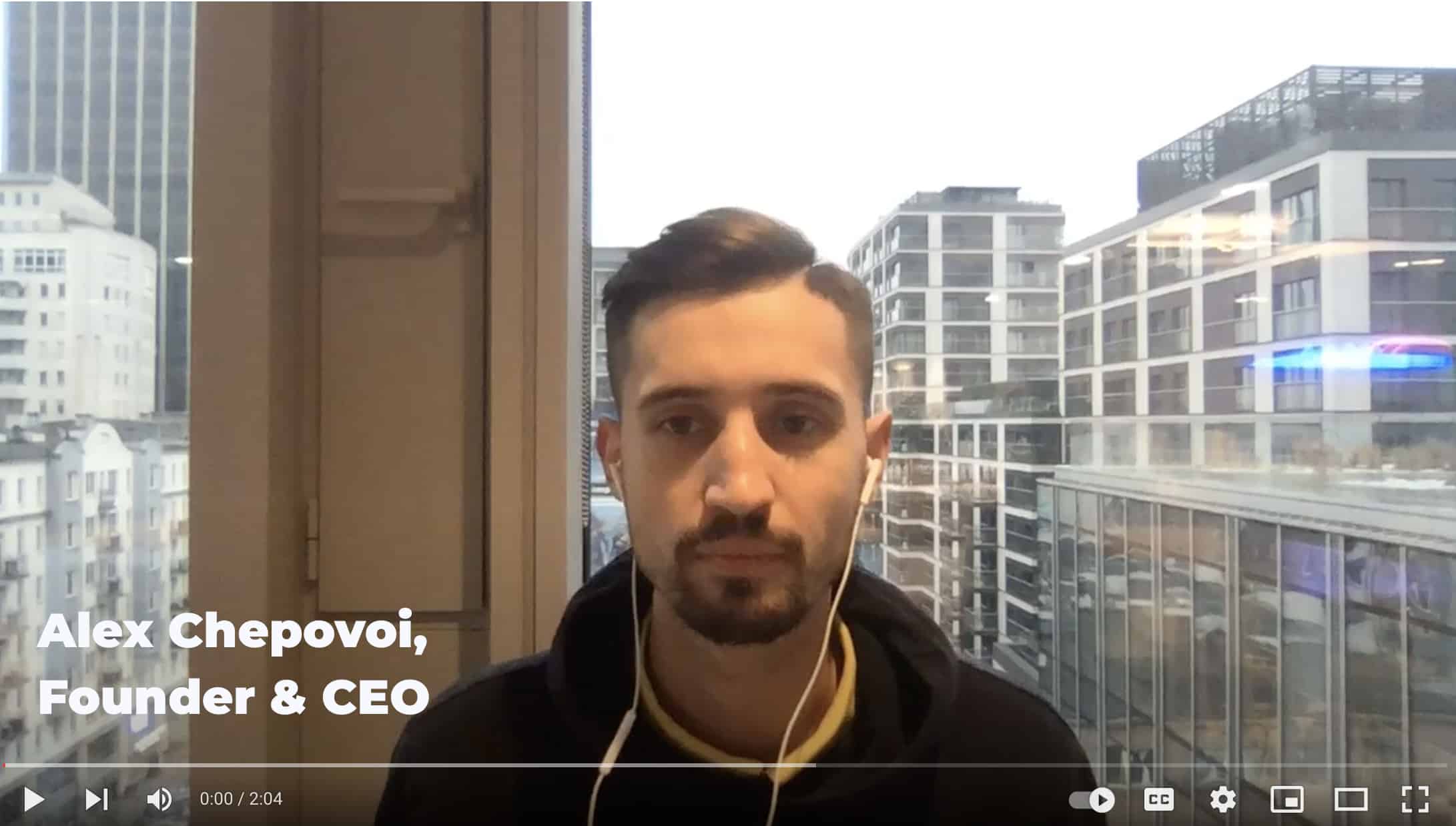 April 02, 2023
11 min read
Freelance UI/UX Designers for Hire
A well-designed user interface (UI) can boost your conversion rate by 200%, and a more intuitive user experience (UX) design could increase conversions by up to 400%. Finding the best freelance UI/UX designers for hire is not an easy task. It can be especially challenging if you're not familiar with the role of a UI expert. In this guide, we will walk you through the main designers' responsibilities, qualifications, and common mistakes that companies make when they want to hire designers for UI/UX.
Front of Work for the UI/UX Expert
Top UI designers and UX specialists design and build user interfaces across different platforms: websites, mobile apps, and desktop software systems. When you hire UI designers, you should make sure they have experience with many different types of interfaces including responsive websites or dynamic website applications.
UI and UX are two processes that can't be interchanged. User experience focuses on a person's journey with the product, whereas user interface focuses on what the user will physically see and interact with on the screen. These processes go hand in hand and are necessary for a great product.
When looking for a UI designer for hire, it's critical to understand their role in the production process. To find User Experience designers who fit well within your team culture while adding value, you need to be aware of the responsibilities and qualifications that they possess.
User Interface Designer Responsibilities
User interface designers, or U.I. designers, focus on the look and feel of an application, including its layout, color schemes, and text elements. The chief responsibilities of the app and web UI designers include:
Visual design for your application. A user interface specialist is responsible for the look and feel of an application.
Branding visuals. A UI designer is responsible for the branding visuals for your application. They work with marketing teams to develop a consistent brand identity across platforms.
Animations and interactive elements. The best UI designers work with developers to create animations and various dynamic elements that help people navigate a website or app effectively.
UI prototypes. Good designers create mockups of the user interface and provide them for review. These prototypes give user interface developers a chance to see how the application will work in its final form.
Images and media for your app. Freelance UI designers create images and media for your application, including logos and icons.
Color schemes. A UI designer creates a color scheme that enhances the user experience.
Typography and text elements. UI developers create layouts for text elements, including fonts and sizes.
Lists, forms, tables, and menus. U.I. experts create all the important components that make up your app or website.
Once you and UI specialists have decided on the app's features, a freelance UI designer starts building wireframes for each page or section of your app using software like Sketch or Adobe XD.
Freelance UX Designer Tasks
User experience or U.X. designers help ensure that customers have a smooth experience with your website or application. The list below summarizes the tasks that freelance UX designers might perform in startups or other projects:
Conducting various types of research, including user research
Collecting information about your product and target audience
Designing user scenarios based on customer needs or behaviors
Prototyping interactions between users and products
Wireframing interfaces
Preparing surveys for users
Devising navigation between product screens
Tracking user behavior
Performing A/B testing for various UX elements
These are just a few examples of what UX UI freelance designers do. The lists can vary depending on the company or project.
UI/UX Freelancer Designer Skills
UI/UX design is a multi-faceted field filled with designers who have varying skill sets and backgrounds. In addition to strong UX design knowledge, several other attributes make User Experience designers valuable members of a design team or organization.
Soft & Hard Skills of UX and UI Specialist
The following are exemplary soft skills to find a good designer:
Communication. Working in teams requires coordination between individuals with diverse backgrounds, who may come from different cultures and speak different languages. Good communication skills help UI UX freelance designers collaborate with others efficiently to achieve shared goals.
Empathy. Empathy allows UI UX experts to put themselves into users' shoes while working on projects.
Curiosity. Being curious helps a UI designer see things from different perspectives and think outside the box when tackling a problem.
Analytical thinking. Hire UI designer who knows how to solve complex problems, understands user needs, and determines the best solutions.
Having decent soft skills is a huge benefit for any specialist. However, they can become irrelevant if you hire user interface designer who falls short to acquire the technical knowledge necessary for a job:
Interface design — building user-friendly and intuitive interfaces.
Layouts and grids — designing layouts and grids that are visually appealing, usable, and accessible.
Visual hierarchy — working on visual hierarchies that are clear, consistent, and easy to follow.
Animation — making animations that are aesthetically pleasing, user-friendly, and functional.
Typography — having an understanding of what it is and how it impacts readability, legibility, and accessibility.
Visual communication — communicating visually with site visitors through a variety of mediums, including static images and animations.
Wireframing and prototyping — creating wireframes and prototypes to test the best UI designs with users.
Information architecture (IA) — organizing information in a way that makes sense for users.
Interaction design — creating engaging interactions between users and the app.
Knowledge of design tools — being familiar with the latest design tools like Figma, Sketch, and Balsamiq.
This is a basic set you want your designers to possess.
What Good UX and UI Designers Should Be Able to Do in a Product Team
Hire UI designer that has a strong command of these essential technical competencies. Contact us now and we get back to you the next business day with 3–5 relevant candidates.
Wireframing and Prototyping
Wireframes are a good way to get ideas out on paper quickly, before moving on to visualizing ideas in a more polished interface. They are simple drawings that show how all the different components will work together for a given feature or task. Once a freelance UI designer has their wireframe done, it's time to prototype it.
A prototype or mockup is an interactive version of a wireframe for people to try out. They help you test how people interact with something new before investing too much time into creating features that might not make sense.
Visual Communication
You want to hire user interface designers who are good at understanding how people think visually and communicate through visuals instead of text whenever possible. It means not only designing clear pictures but also:
Thinking about how those pictures will fit into larger layouts
Designing buttons that look clickable even when viewed on smaller screens
Incorporating icons where appropriate, so users don't have to rely as heavily on text explanations
There's almost no limit here!
Coding
You hire UI developers expecting them to have basic HTML and CSS knowledge. It will allow them to make simple changes to the code without the help of a developer. This will accelerate the testing and updating of the website.
IA
IA refers to the approach to labeling and structuring all information on a website. Users will not be able to find content that is not properly labeled and organized. Designers are responsible for ensuring that users have a clear understanding of where everything is and how to get to a specific page.
Common Mistakes in Hiring a UI & UX Designer & Developer
It's not a simple task to hire UI developer. If a company's hiring process is not consistent, for example, if there is no standard for assigning tasks to candidates, it will harm the quality of the candidates' work. You need to avoid some common mistakes to hire UI UX designer who will be a decent member of your team.
A Beautiful Prototype Only
Some business owners assume that the designer's sole purpose is to create a beautiful prototype. However, they should be able to collaborate with your team to build products and research business goals so that their design can better serve those goals.
Hiring a UI/UX Expert in the Final Stages
If you have reached the last stage of app development and you've yet to hire a UX designer, it's almost certain that your product will suffer from poor design. At this point, most aspects of the application have already been finalized and couldn't be changed easily — so why not make sure your app has top user interface designs from the beginning?
Creating Brand Identity Without an Interface Designer
Branding plays an important role in the way customers perceive your company or product. If it isn't done right early in development, it can be difficult to fix later without major rework.
Your software should support your branding image and the message you send to customers. That's why you hire a UI designer. To create an effective design, give your UI/UX specialist access to stakeholders, business owners, and marketing leads, so they can learn about your company from all angles.
Key Points to Look at When Hiring a UI/UX Designer
Experience is crucial; however, it's not the only thing you should look for to find UX designers.
Clarity and Structure
A good UI hire makes research-based design decisions and can explain them clearly with data to back them up. User Experience designers should be able to see the big picture and identify the elements this picture contains. This skill is crucial in UX design freelance, where a logical and structural approach is needed.
Sketch Files Organization
To hire UI designers who have years of experience, always ask them what they use (Sketch or any other tool) as their main tool for creating wireframes or prototypes. When you have the chance to review a candidate's Sketch file, look for certain details:
Are the levels and folders well organized?
How consistent are the file naming convention and folder structure?
Did they create a set of standards and apply them consistently throughout the design?
Do they follow a particular spacing convention like 8pt multiples?
An obsession with such details demonstrates the commitment of a freelancer UI designer to completing tasks in a clear, scalable, and rigorous manner.
Tools and Workflow
Evaluate the UI/UX freelancer's competence and how up-to-date their tools are. It's essential that the UX and UI designer is familiar with all the latest software updates and understands what they do.
The way someone works can tell you a lot about what they are good at, whether they have worked in teams before, their focus, and skills — whether they lie purely within UX or if the candidate can work on UI experts' tasks.
The above tips will help you hire the best UI designer and UX specialist. If you want to hire UX designers, you can contact Expert Remote. We'll help you find the most experienced freelance UI/UX designer that is the right fit for your project
How Much Does a UI/UX Freelance Designer Charge?
The cost of hiring a freelance UI/UX designer depends on the length and complexity of your project, with some tasks costing as little as $10 an hour. If you're looking for local specialists, expect to pay around to $30-60 or more per hour for their services.
| | | |
| --- | --- | --- |
| Position | Hourly rate | Yearly rate |
| Junior | $10–$40 | $20,000–70,000 |
| Mid-level | $40–$60 | $70,000–110,000 |
| Senior | $60–$80 | $110,000–150,000 |
The table above shows US-based designer rates. However, you can find a designer for hire on the Expert Remote platform for twice as cheap.