Hire
Flutter

developers remotely within 3-5 days

You can hire Flutter developers remotely with Expert Remote. Sign up to access our talent pool. Search available developers, add them to vacancies and schedule interviews.

Sign up to browse available Flutter developers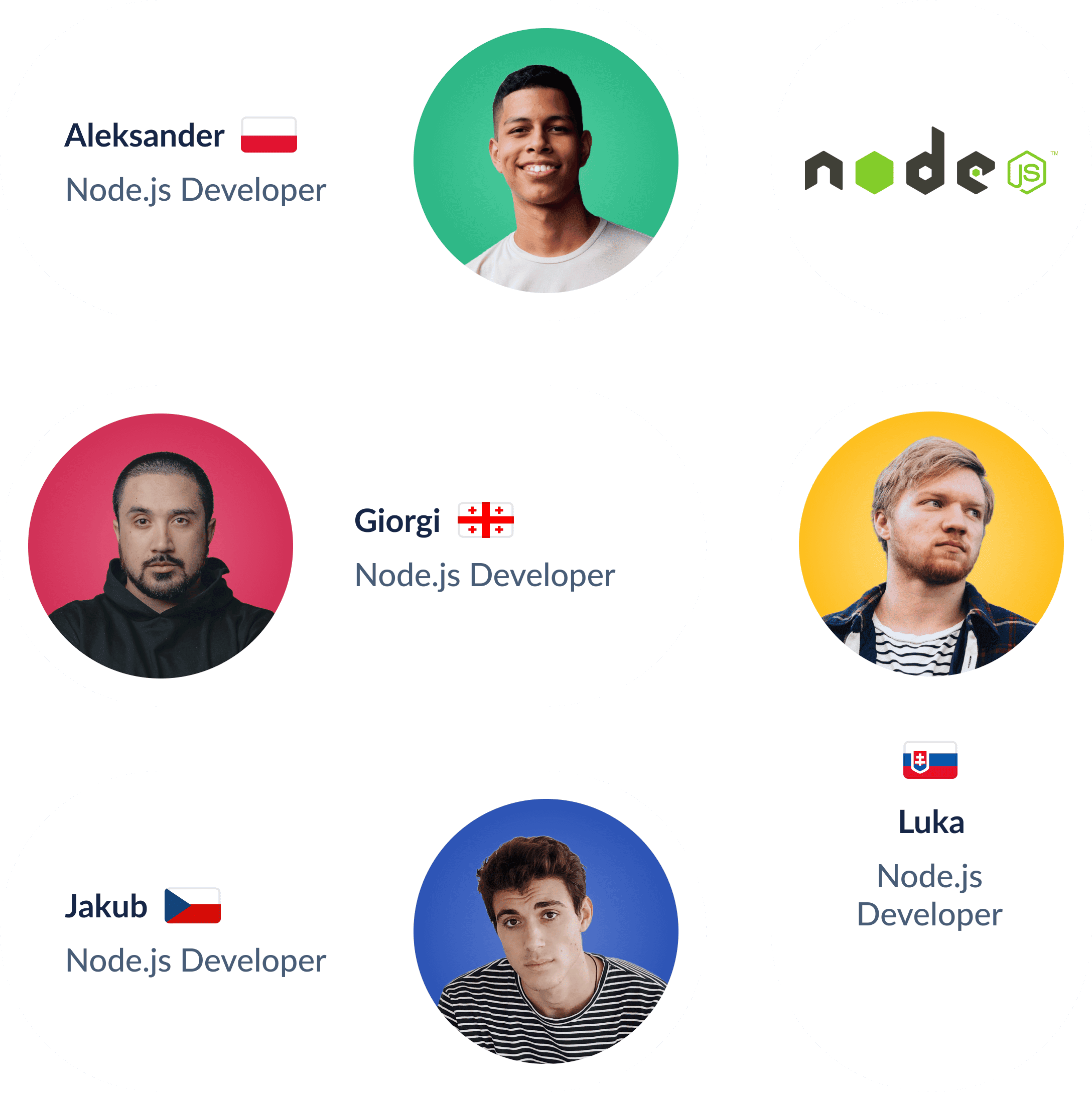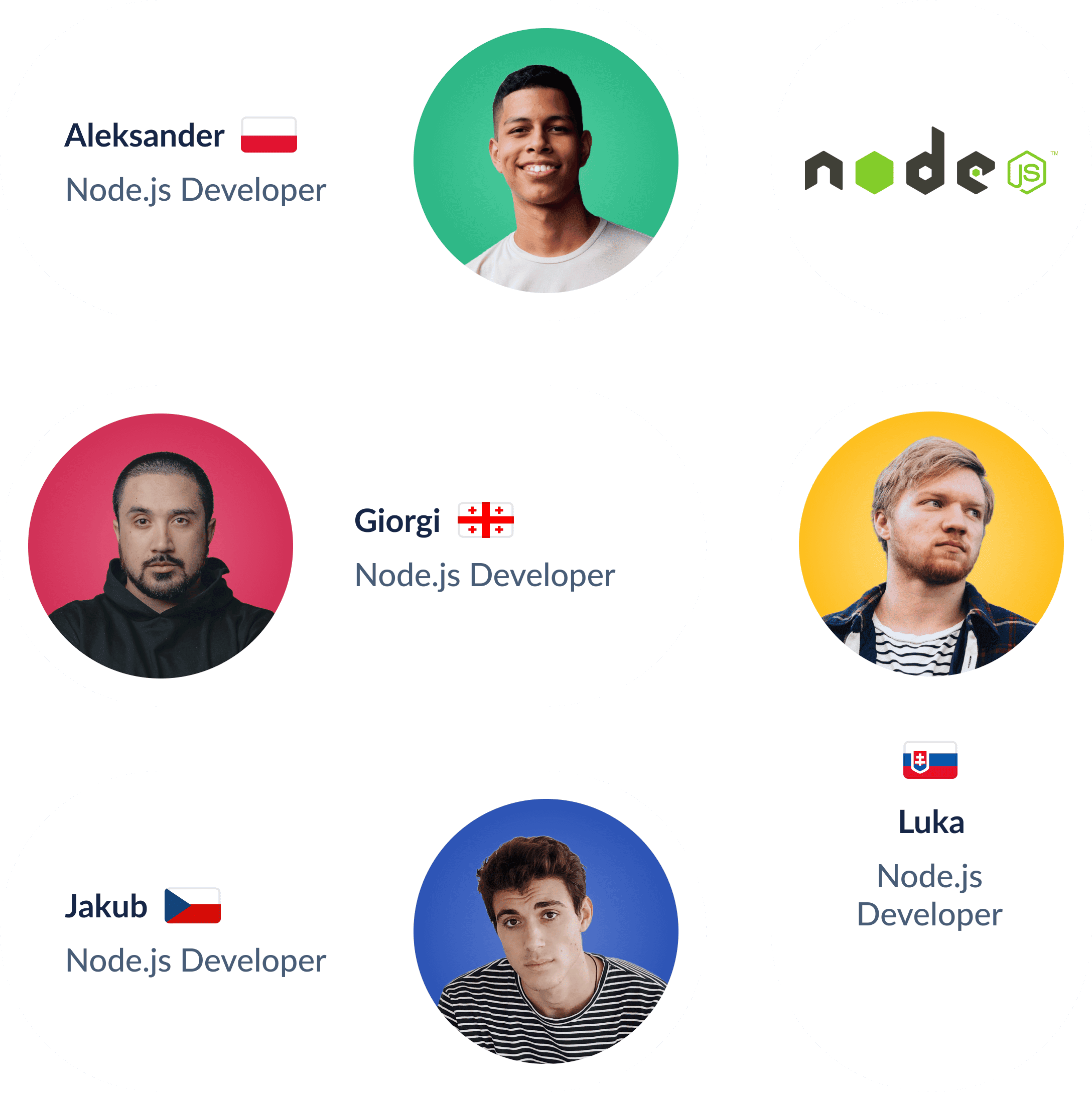 Hire Top 1% of Flutter Developers Today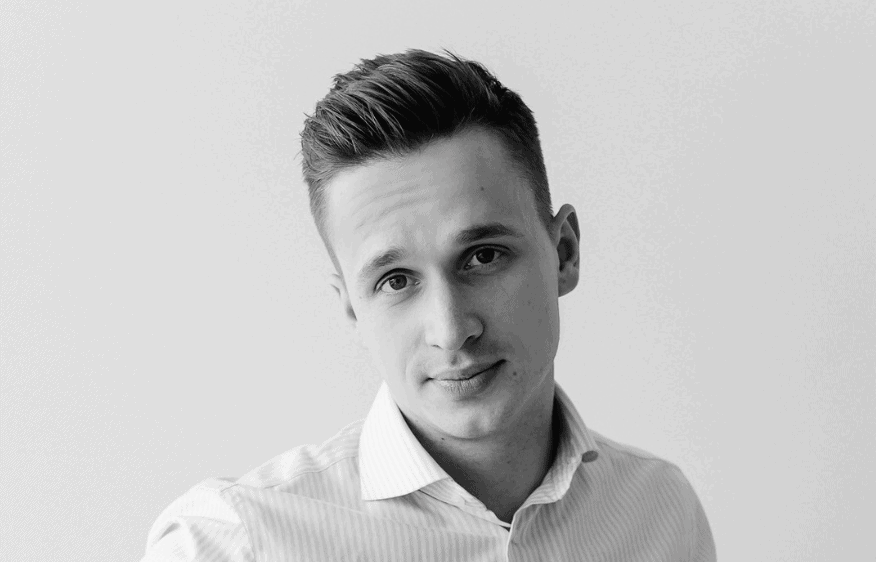 Hire Andrei
Andrei H.
Freelance Flutter Developer |
10 years experience
Freelance Flutter Developer
10 years experience
NYC, USA
Technical Product Manager, Web 3 enthusiast & entrepreneur. I started as a mobile app developer 11 years ago. Last 4 years I worked in Co-Founder/CPO/CTO roles. To date, I've launched over 20 mobile products. Let's talk!
Show More
Show Less
Android
Blockchain
CI/CD
Design patterns
EVM
Flutter
Git
Graddle
iOS
JavaScript
Liquidity pools
LP Tokens
Nodes
Smart Contracts
Swift
Transaction Blocks
Unit testing
Web3
Mobile App Developer
Product Manager
Show More
Show Less
Hire Andrei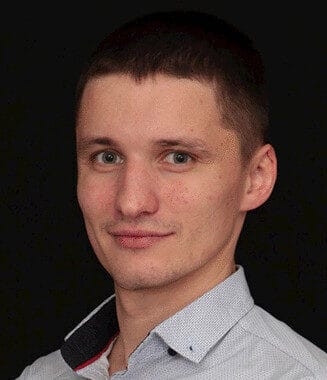 Hire Andrei
Andrei N.
Freelance Flutter Developer |
13 years experience
Freelance Flutter Developer
13 years experience
Lodz, Poland
Passionate iOS developer. Building native and hybrid apps for iPhone since 2013. Programming since 2009. Launched 15+ mobile products. Worked as a single developer as well as team leader. Set up projects from scratch to delivery to support.
Show More
Show Less
C
CallKit
CocoaPods
CoreBluetooth
CoreData
CoreLocation
CoreVideo
Crashlytics
Firebase
Flurry
Flutter
Google Analytics
iOS
Multithreading
Objective-C
Push-notifications
Swift
Testflight
UIKit
WebKit
Xcode
Mobile App Developer
Tech Lead
Show More
Show Less
Hire Andrei
Don't have the time to search developers yourself?
1
Book a Call With Our Hiring Expert
Schedule a 15 minute chat to help us understand your talent requirements
2
Get Hand-Picked Candidates to Interview
You'll get 3-5 candidate profiles from our vetted talent pool within 2 days
3
Hire and Get Started Immediately
Hit the ground running with your new dream team in just a week
How we do it
Global Sourcing
Thousands of developers across the world sign up to our platform each month
Talent Vetting
They go through our rigorous screening process and only 1% make the cut
Talent Pool
We add the best candidates to our talent pool where they wait for projects
Hiring
You can hire from this pool of world's best developers on a contract basis, within days
Customer reviews
Expert Remote developers are superb — depending on which talents they assign to you, you can expect anything from solid to phenomenal work along the whole spectrum of software design, engineering, implementation and maintenance skills.
Expert Remote played a huge role in building our dev squad: a part-time UI/UX designer, two front-end developers, a back-end developer, and a part-time QA. We shopped around a bit with different agencies, but settled on Expert Remote due to the high-caliber of talent and affordable rates.
Expert Remote developers helped in developing apps, but also in talking through scope and need and giving ideas – which is very useful for a non-coder like myself.
Frequently Asked Questions
Are you an Agency?
Nope.
Well, some clients call us a virtual agency or an agency 2.0 :)
1. Typical agencies take 50-70% from a developer salary. We take only 15-30%.
2. Agencies have 10-20 developers on their bench (available). We've got 300+ devs.
3. Agencies don't allow developer buy-out. You can hire our developer in-house after 1 year for "1-month salary" fee.
Will I have a contract with a developer or with Expert Remote?
With Expert Remote.
It's risky to have 5 contracts with 5 remote developers from 5 different countries.
You'll have a single B2B contract with our company. So, if smth goes wrong with IP or anything, you can always sue us :)
P.S. Our company is registered in the USA and Poland.
How does the pricing work?
Each developer has their own hourly rate with our commission already included.
We take between 15% and 30% from what you pay, which is 2-3x lower than typical agency fees.
No setup fees. You only pay after you hire a developer.
2-week paid trial. If you don't like our developer after 2 weeks, we'll apply a 25% discount on the hours worked.
1-week notice. You can ask for a replacement or cancel the contract within a week.
Which countries are your developers located in?
We source developers across 30+ countries.
Most popular countries: Armenia, Georgia, Poland, Serbia, Albania, Azerbaijan, Turkey, North Macedonia, Romania.
We also got developers in the USA, Canada, UK, Germany, France, Spain, Estonia, Bulgaria, Netherlands, Pakistan, India, Kenya, Nigeria, etc.
What are your average rates?
Rates start from $20/h. The median average is $35-40/h.
There's always top 10% percentile candidates who are overpriced, and bottom 10% percentile underpriced ;) But most fall into the market rate category.
The beauty of global sourcing is tapping into unknown regions. Have you heard of North Macedonia? You can find senior developers for $25/h (our fee included)!
How do you ensure developer quality?
We source developers with marketing, which is 20-30x more effective than Linkedin. This creates us a huge flood of candidates.
Then we take this top of the funnel and feed it into our proprietary vetting process. Only top 1% of candidates make it through.
Part of the process is automated, which allows us to do it at scale. For instance, our recruiters have their calendars fully booked and able to conduct 200-250 soft-skill interviews a month.
What tech stacks do you have?
We have developers across all major stacks.
Back-end: Node.js, PHP, Python, JAVA, .NET, Ruby, GoLang etc.
Front-end: React, Angular, Vue.js, etc.
Mobile: Swift, Kotlin, React native, Flutter, etc.
AI/ML/Data Science is a big stream for us: machine learning, deep learning, NLP, computer vision, etc. Technologies: TensorFlow, PyTorch, Terraform, Pandas, AzureML, OpenCV, etc.
Can I hire the whole team?
Yes!
Apart from developers we've got UI/UX designers, QAs, Product Managers, etc.
Based on your requirements we can assemble the whole engineering team.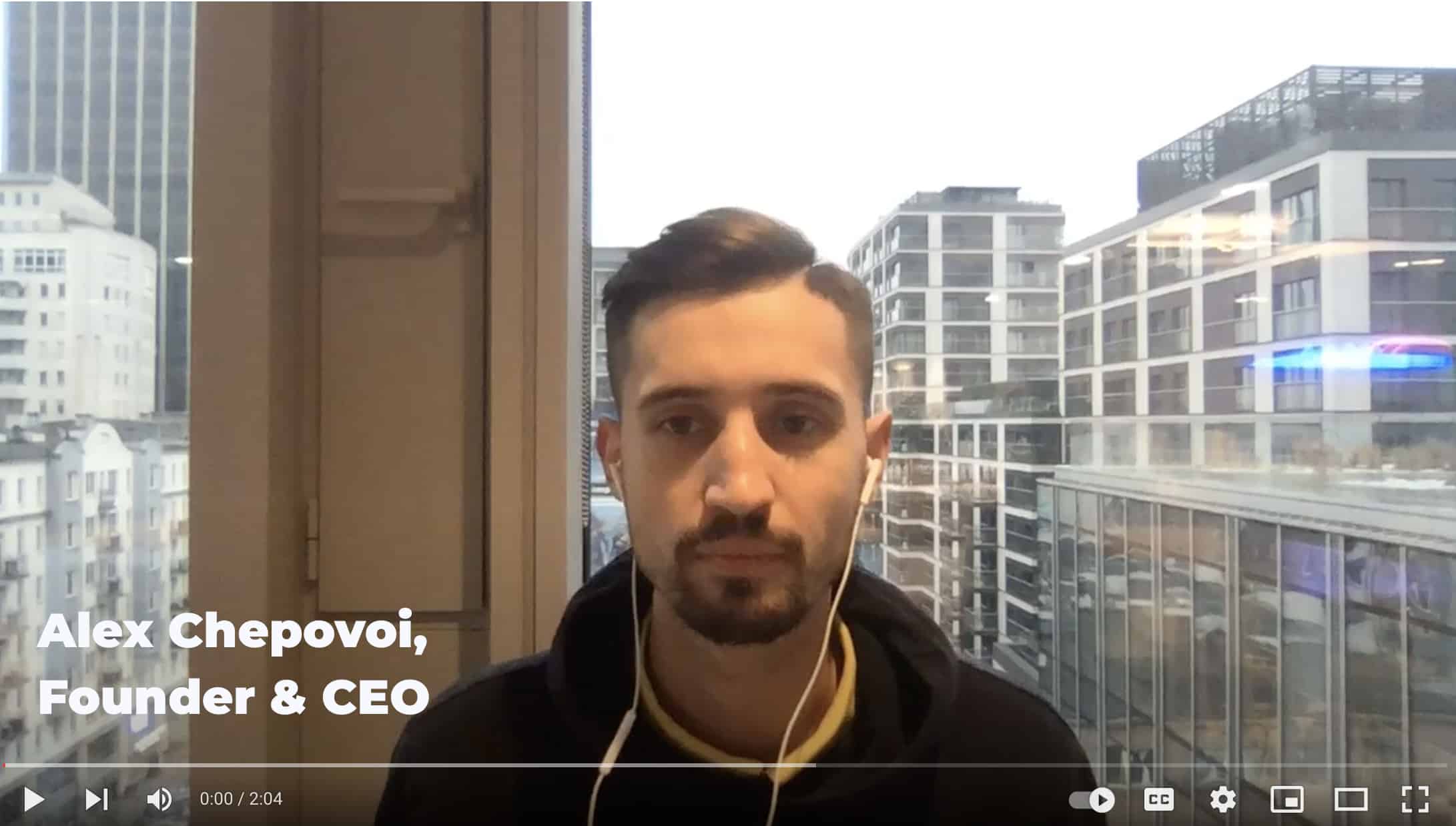 March 12, 2023
12 min read
Hire Flutter Developers
Flutter is one of the most popular frameworks among professional developers. it takes 6th place (12.64% of coders use it) and is the most widely used cross-platform tool, according to Stack Overflow Developer Survey 2022. Also, it is the second most wanted framework, with 13.52% of responses.
The technology possesses a lot of features that can make your product stand out. Therefore it is not surprising that companies such as Alibaba, BMW, Google, and eBay chose it to develop their solutions. But should you follow their example?
Why Freelance Flutter Developers Will Benefit Your Business
Flutter is a full-fledged SDK. It is based on the DART programming language, which in turn is based on the notorious Java.
It is a technology for creating high-quality intuitive GUIs on various platforms. It can be easily combined with existing pieces of code and is used by developers around the world. And most importantly, it is open source and completely free. The first version of Flutter was published in 2015.
Below are the main advantages Flutter has over other frameworks.
Serious Approach to UI Consistency
The platform uses its own widgets with advanced animation and gesture recognition. The widgets are rendered using the Skia graphics engine. This engine allows a Flutter developer to draw each element correctly for each version, and as a result, receive UI uniformity in applications.
People prefer user-friendly and attractive products, so in the process of developing your startup, it is important to pay enough attention to the user interface, which will encourage a person to use the application longer and more often.
Shorter Time-to-Market
Like other cross-platform frameworks, Flutter provides faster time-to-market than native solutions as Flutter developers need to build only one codebase. At the same time, it has significant advantages even compared to similar technologies — it offers a faster rendering engine and is based on the Dart language that was created exclusively for cross-platform coding. Together, this makes it possible to significantly speed up production.
One Flutter developer can complete the tasks of two native developers in the same time frame. Thus the software development process takes up to 50% less time.
Platform Flexibility
Freelance Flutter developers can write applications for any major platform today, including Android, iOS, Web browser, Windows, macOS, Linux, and even embedded devices.
Imagine that you need to make an application for two popular operating systems for smartphones at once, and also maintain its web version and, for example, a desktop application for Mac and Windows.
To build an application separately for each platform, you would most likely have to assemble a team of specialists in at least Swift, Kotlin, JavaScript, and C#. Then you would have to deal with the transfer of design for each platform and maintain and update at least four codebases.
With Flutter, things are much simpler: you hire a team of Flutter devs and build all applications in the framework.
Types of Projects That Will Benefit From Flutter Developers
While Flutter is a rather universal tool, the following project types will see the most advantages of the framework:
MVPs. Advantages of Flutter like short time-to-market and plenty of debugging and testing tools help create decent minimum viable products. They allow you to quickly test an idea and launch a startup with minimal cost and time.
Mobile apps. The cross-platform feature of the technology allows Flutter developers to build full-fledged applications for companies that can be launched for both Android users and iPhone owners.
Progressive web apps. Thanks to a single code base and efficient performance, your website can be put on a user's device.
Single-page applications. Flutter developers can build functional SPAs that are characterized by fast loading speed. All this is done with the help of an internal graphics engine and ready-to-use widgets.
Scaling a mobile app into a web and desktop project. With this SDK, your users will be able to leverage the app on any platform including desktop devices. Your product will be flexible and consequently will target a wider audience.
These are the most common product types. But if you can't find yours it is advisable to turn to experienced consultants.
What Should Flutter App Developers Know and Do?
When hiring freelance Flutter developers, it is crucial to know what to look for. Here are the basic competencies, skills, and tech stack of a Flutter developer.
Complete Skillset of a Qualified Flutter App Developer
Technical Skills
Ability to program in Dart
Knowledge of asynchronous code
Knowledge of popular libraries
Understanding the principles of object-oriented planning (OOP)
Ability to test mobile applications
Knowledge of architectural patterns
Ability to work in an Agile working environment
Ability to optimize code
Knowledge of energy-saving requirements and device animation
Knowledge of Material and Cupertino widgets
Ability to work with state managers
Git knowledge
Ability to use Rest API
Understanding UX design
Soft Skills
Being a team player who communicates and works well with other developers
Critical thinking and the ability to adapt to changes;
Excellent communication skills to express and explain the coding methodology
Ability to find creative solutions
Proactive approach and ability to innovate
Problem-solving skills
Flutter Developer Tech Stack
A decent full-stack Flutter developer should work with:
Android
macOS
Windows
Linux
Web
Frameworks: Mobx, Redux.dart, Inject, GraphQL, Flux, Flame
CLI & Editors: DartPad, Codepen, Pub.dev, Visual Studio Code
UI Tools: Panache, Screenshot, Supernova, Adobe Plugins, Rive
Testing: Codemagic, TestMagic, Flutter Inspector, Dart DevTools
Other Tools: Appetize, Android Studio, Firebase, Vysor
The bigger the tech stack of your Flutter developer, the less boilerplate code and shorter time-to-market you get.
Experience of Flutter App Developers
Junior Flutter Developer
A Flutter developer of the lowest seniority level (0-2 years) should have the following experience:
Ability to work with Figma or Sketch
Basic knowledge of native platforms
Experience in developing client-server applications
Experience with version control systems (Git)
Knowledge of Android SDK/iOS SDK
At least basic knowledge of Dart and Flutter
Knowledge of Kotlin/Swift (optional)
Knowledge of mobile app design principles
Knowledge of the Bloc architectural pattern and experience with it
Understanding how Bluetooth works, experience with Bluetooth in Android
Understanding of OOP principles
A junior developer can solve small, simple, and well-defined tasks.
Middle Flutter Developer
A middle Flutter developer has 2+ years of experience and already knows quite a lot, including the following:
Understanding HTTP, REST, JSON, WebSocket, SignalR
Knowledge of Cupertino/Material guidelines
Knowledge of algorithms and data structures
Knowledge and understanding of various architectural patterns (Provider/Bloc/etc.)
Good knowledge of TypeScript and JavaScript (programming language)
Experience with Node.js (optional)
Experience with GetX, Redux, WebSockets, and REST API
Experience with Figma
Experience in developing Dart applications using the Flutter framework
Experience in debugging plugins in Swift/Objective-C/Kotlin/Java
Experience in Android or iOS development
Ability to work with the Git version control system
Middle developers are already hardened in battles, they rarely ask for advice, and know how to run a team on a basic level.
Senior Flutter Developer
A senior Flutter developer is one of the most experienced employees in the team (5+ years). That's why they possess the following knowledge and experience:
Understanding of Agile/Scrum
Three or more iOS/Android apps developed with Flutter in a portfolio
Several years of commercial development experience with Flutter
Vast experience in developing high-load applications
Mobile development experience (Android/Flutter/iOS/React Native)
Deep understanding of the full mobile development life cycle — including automated testing and build
Deep experience with Service Oriented Architecture (understanding of REST and OpenAPI/Swagger)
Ability to write readable code and create extensive documentation for existing code
A senior Flutter developer is able to keep the largest and most complex tasks in mind and take into account the most non-obvious interactions and consequences.
How to Hire Flutter App Developers
Finding out what a decent Flutter developer should do is only half of the deal. Then to find the perfect candidate, you have to define the specifics of your project and your needs.
Define Project Needs
Here is how to find out the product's core specs:
| | | | |
| --- | --- | --- | --- |
| | Purpose | Outcome | Challenge |
| Definition | Define the project vision and scope | Mission statement and requirements | Filter definition limitations and biases |
| Design | Design the functionality and interactions | Sketches, wireframes, and prototypes | Solving design problems |
| Delivery | Deliver the working form and substance | Visual designs, development code, and databases | Rectifying delivery issues |
By assessing all these factors, you'll have a clearer vision of what exactly you will need your Flutter developer to do.
Draft a Job Description
First of all, your job description should match the above needs. Second, make sure to include as much detail as possible:
Specific responsibilities — whether it will be building widgets or creating cross-platform apps.
Employment length — specify if it will be a constant position or project work.
Experience — indicate if you require the candidate to have a background in a certain language or technology.
Salary — provide the rates that are acceptable for the company.
The possible responsibilities your job post could include are:
Dart programming
Asynchronous code and networking
Knowledge of popular libraries and development techniques in the Dart language
Working with application theme animations
Development of cross-platform applications
Unit and Application Integration Testing
Compliance with architectural patterns
Don't forget to add industry-related features to the description.
Prepare Interview Questions
The final stage of hiring a Flutter developer is interviewing. When preparing questions, try to focus on the specifics of your project while not forgetting to test the basics. Common questions to ask include:
What do you think are the benefits of using Flutter for your projects?
What types of plugins have you integrated into your past projects? Why?
How do you implement Flutter build modes during development?
Describe your approach to reducing code execution time.
What steps do you take to ensure functionality and optimization before a product is released?
Also, you can prepare up to three test tasks. As a rule, written code says more about a candidate than their answers at the interview.
Salary Rates of Flutter Developers
According to glassdoor.com, the median annual rate of a Flutter developer is $130,000. Junior Flutter programmers earn around $95k, while the salary of a middle/senior engineer can extend up to $166,000 per year. Flutter developers can be paid on a monthly or hourly basis. 
While it isn't that cheap to hire a Flutter developer, the invested costs will have a higher ROI compared to other solutions. The shorter time to market, support from Google, and unique platform flexibility can make all the difference for your product.
Don't miss this opportunity and hire a professional developer at Expert Remote right now!