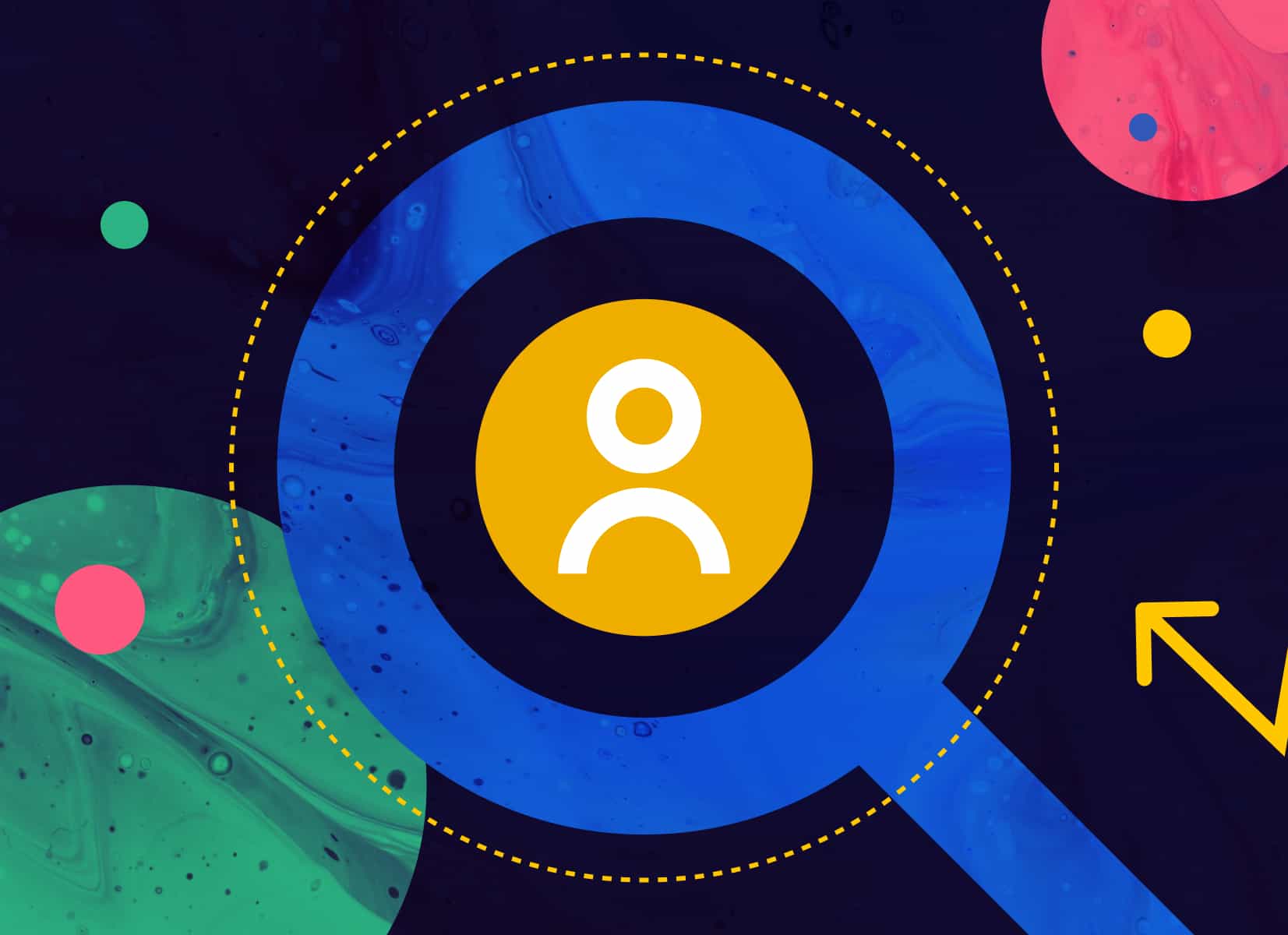 October 19, 2023
19 min read
What Is IT Staffing and How to Do It Effectively
Finding top technical talent that would fit your project needs is a long and stressful journey. It's even more stressful if you need to hire quickly and your company lacks a recruitment team. Especially now, in the era of high consumer demand and constant business challenges. While the span of digitalization seems unstoppable, tech companies driving that span are bewildered by clashes in geopolitics and shocks in economics.
At the end of the previous year, Gartner perfectly summed up the hiring tendencies in the following statement: "Organizations face historic challenges with a competitive talent landscape, an exhausted workforce, and pressure to control costs."
To strengthen their teams with productive and engaged tech talents, companies can either try to find those skilled candidates on their own or use IT staffing agencies' services. Companies, especially those that choose to do it on their own, need to understand the nuances of the staffing process and the implications of choosing the wrong strategy for their projects and budget. But no worries, Expert Remote is here to walk you through every step of the IT staffing process.
This article covers what IT staffing is, types of IT staffing, and why it might be suitable for the project of your IT department. It explains how to hire IT staff without using a staffing company and what to know if you decide to hire Expert Remote to help your IT company find qualified candidates quickly. Let's start with the basics!
What Is IT Staffing?
Staffing IT teams means finding, recruiting, and hiring qualified candidates to work on a short or long-term basis. Staffing efforts help companies cover specific tech expertise required to achieve business targets.
Since the IT sector evolves at lightning speed, companies need to hire workers with both common and niche software development expertise to avoid skill gaps. In addition, companies may employ various roles, from software engineers narrowly specialized in rare technologies or languages (e.g., Solana) to business analysts and technical writers.
Next, let's discuss the exact steps you need to take to cover the desired talent shortage, be it your short or long-term perspective.
Nine Steps to Successful IT Staffing on Your Own or With a Staffing Partner
These nine steps are the basic tenets of executing a staffing strategy. Depending on your specific project, you may skip some or add additional steps.
1. Define your staffing goals
Understanding your business needs is crucial to choosing the suitable staffing model and hiring the candidate(s) who will fit in with your company culture. Whether you need to fill a permanent position or temporarily augment your in-house team, your business needs will define the staffing process.
Here's how to gain a complete understanding of your staffing needs.
Evaluate your current team.
Collect their feedback on what tasks they find most challenging.
Identify current skill gaps.
Identify future skill gaps based on your business strategy.
A complete picture of your current and future staffing needs helps you choose the most effective staffing model and avoid costly mistakes.
2. Create a job description and ideal candidate profile
After you know your needs, it's time to create a job description and candidate profile to help you reach and match your ideal applicant(s).
Start with a candidate profile, which is not to be confused with a job description, as it's a set of personal and professional attributes that define your ideal hire. Don't neglect this powerful tool that brings you closer to your product's perfect match and success. Start with red flags you don't want to see in a candidate but prioritize their professional characteristics.
Once you have a sense of who you're looking for, get down to a job description. Remember that hiring is a two-way street, so you should include what you want from the candidate and what you can offer them. Here's a list of things to include in a job description:
Short company overview
Contact person information
Position type (full-time, part-time, project-based, etc.)
Responsibilities
Required skills and technologies
Preferred skills and technologies
Any additional details the candidate should know before taking the job
Expected soft skills.
Even if you've opened up a similar role before, don't end up copying one of your old job descriptions or going to LI for similar roles. Writing a significant job description takes work that pays dividends later on. You'll need it even when you're preparing for a job interview with a candidate, not to mention the emphasis you'll have to make on a profile for a staffing agency, so they know what to send you.
After you create a detailed job description, you have two options:
Search for the candidate on workforce marketplaces (e.g., Indeed, Upwork, Glassdoor); or
Search for a staffing agency to save time and money by reaching an extensive network of qualified candidates.
If you choose option #1, get ready to comb through hundreds of candidate profiles, assess their technical and soft skills, select a short list of candidates, and schedule interviews — all on a budget and within a tight timeframe.
If you choose option #2, with a reliable staffing agency you can skip sourcing and vetting and hire in a couple of days. To secure the best offers from staffing agencies,
3. Create an IT staffing RFP
A request for proposal (RFP) for staffing services describes the type of staffing services you need and what you expect from an agency. Vendors that offer IT staffing services will bid on your proposal based on the information you provide in the RFP. Make sure it includes the following:
Company profile
Project scope and description, including total budget range and expected salary range for each job category
Job categories that require staffing
Preferred regions to hire from
Guidelines for what vendors should (and should not) include in their bid to be considered
Proposal evaluation criteria describing the scoring rubric for the bid
Hiring project timeline with deadlines and milestones for both project and proposal review
Communication protocol, including preferred communication channels, timing, and contact person
Bilateral NDA or other privacy agreements
The more detailed the RFP, the fewer questions vendors will have to ask you. A thorough RFP will save time and reduce stress for you and will help the staffing agency focus on creating a bid that best meets your needs.
You should always follow the principles of integrity, transparency, and honesty when writing an RFP; the quality of the information in your RFP determines the relevance of the bids you'll receive.
4. Consult IT staffing blogs to find trusted vendors and send them your RFP
When you're ready to go live with your RFP, send it to agencies that offer staffing services. You can find some good agencies by simply googling, but we recommend going to specialized IT blogs and communities covering IT staffing topics to research agencies.
Alternatively, you can search for staffing agencies on Clutch, TechCrunch, and other tech websites. Choose the most appropriate agencies, send them your RFP, and wait for their response.
5. Compare the offers based on RFP evaluation criteria
After sending your RFP to agencies that provide IT specialists, you'll receive their bids. Then you can benchmark the bids according to the evaluation criteria you defined in your RFP. You can use either basic scoring or weighted scoring.
Basic scoring assigns each section of the RFP a score from one to ten, with 1 representing "not important" and 10 representing "very important".
Weighted scoring takes into account the relative importance of each section of the RFP.
For example, with weighted scoring, you might assign a weight of 10% to the references provided by the vendors' clients, and you might assign a weight of 30% to the agency's approach to finding qualified candidates. After giving each section a score between one and ten, you would multiply the score for the references by .10 and multiply the score for the approach by .30. After all section scores are weighted, you can add them up to derive the overall score. Thus, the more important sections of the bid contribute more to the overall score.
6. Talk to IT staffing sales reps to learn more details
When you figure out which staffing agencies scored the highest, you should contact them and talk through the details of the staffing process. After the agencies answer all of your questions satisfactorily, you can make your final selection and sign a staffing services contract with the agency's sales rep.
7. Interview Candidates Vetted by the IT Staffing and Consulting Companies
The staffing agency will provide you with a vetted list of the best candidates for the job. We recommend you check their technical skills and interview the candidates to see if they'd be a good fit culture-wise and technology-wise. Some agencies can also offer you consulting advice on IT staffing which can be a great help if you haven't still made up your mind or have points at issue.
8. Create and sign required contracts
After selecting the IT experts you want to hire, it's time for you and them to sign the agreements and contracts that will govern your work relationship. This includes, but isn't limited to:
Staffing contract
NDA
Service level agreement (SLA)
Corporate code of conduct.
Make sure you have all documents approved by your lawyer to avoid misunderstandings and legal trouble.
9. Onboard new staff
Once you have a new team member, it's time to take them through the onboarding stages. To be effective, the onboarding process should include quite a few steps that take place prior to the first working day, on the first working day, during the first week/month/quarter, or, finally, at the end of the trial period. You can read how to make onboarding properly here.
Basically, onboarding a new hire means establishing legal, HR, accounting, and payroll relations between you and a new employee, plus setting up their remote workspace. You will need to fully integrate candidates into your operations and allocate workload. On top of that, you are responsible for introducing people to the rest of the team and keeping them on the same page, communicating the requirements, and assigning backlogs.
Last but not least. Not so much about the very onboarding but rather a recipe for success with staffing in the future — don't forget to assess whether the candidate you had employed really proved to be the match you were expecting. Throughout their stay, check all the boxes you mentioned in the job description and interview to confirm your new employee corresponds to them. This allows you to harness real data to improve your staffing and onboarding processes, along with predicting the staffing needs for the future.
Top 4 Reasons to Use IT Project Staffing Services
Companies turn to staffing agencies for various reasons. Some want to find IT talents with rare technical skills. Others may find working with a staffing agency a better option than having a full-fledged in-house recruiting department. But these are not the only ones. Let's discuss some more.
Easy access to a vetted talent pool
If you want to hire qualified workers quickly, you need to search for them everywhere to ensure you reach the best candidates. Many companies, whether startups or established businesses, don't have in-house tech recruiters specialized in hiring employees for IT projects. Trust us, hiring IT staff is very different from hiring non-technical staff.
For sure, hiring IT staff requires knowing where to find the right candidates. But it also requires being highly proficient in the IT market in general. Because each recruitment agency monitors the IT labor market and sources candidates regularly, they can create a database of qualified job seekers with various technical skills and easily search it at their client's request. The client needs only to provide the recruiting firm with a detailed description of what skills they need a candidate to have and for what kind of project.
Fast custom hiring
Finding suitable candidates may take months if your hiring managers don't have at least a pre-selected list of tech job seekers.
According to LinkedIn research, hiring specialists for IT-related positions takes up to 49 days. And the more niche the targeted skills are, the longer it takes to find a qualified candidate.
A professional staffing agency has a vetted pool of IT specialists because they constantly source and vet candidates to keep a mid to large talent pool. That's why when you turn to a staffing firm for, say, backend developers, they can immediately supply you with a list of pre-selected candidates, which significantly speeds up the hiring process. At Expert Remote, for example, in most cases you can hire qualified talent with specific skills within 3–5 business days.
Plus, for agencies like Expert Remote, assessing candidates for soft skills and compatibility with specific business cultures before recommending them for hire is a must. This approach ensures candidates possess the required skills for specific projects and business environments.
Reduced administrative burden
Because of the specialized nature of IT hiring, a hiring manager should understand the paperwork side of the process to avoid confusion and possible legal implications. With an experienced staffing provider, you don't have to worry about writing up contracts. Whatever documents you need, the staffing agency provides drafts to preview and approve, greatly reducing your administrative burden. You simply need to check them and pass the paperwork to your lawyer for a nod.
For example, the staffing contract for your remote IT specialists team, particularly if it's short-term or project-based staffing, should include a detailed description of the following:
Scope of work and expected results
Hourly or monthly rate
Ownership and copyright
Support and maintenance terms
Acceptance testing and key deliveries
Payment terms
Order-change handling
Risk management
Liabilities and warranties
Dispute resolution
Specific project-related clauses.
Because each job contract should describe all technical details of the project, a hiring manager will have to work hard to create a solid draft. But that's not the only document they'll need.
A non-disclosure agreement, commonly known as an NDA, is another document that both parties (the company and the candidate) need to sign. This document ensures that sensitive information about the project remains confidential. And just like a job contract, it will differ from project to project.
These (and related) documents require quite a bit of work from the HR and legal departments. For businesses that don't yet have them, it will take time to figure out the details. In contrast, an IT staffing agency has extensive experience preparing these documents, and the drafts they provide will save you time and money.
Full control of the process with lesser involvement
When you delegate the sourcing, vetting, hiring and onboarding of technical talent to a service provider, it doesn't mean you give up control of these processes. You can, of course, but you also have the right to assert as much control as you like without going into too much detail.
For example, you can independently test the candidates' specific skills to ensure they can handle the work. Plus, you can always be a part of any conversation with candidates to stay in the loop. However, if you partner with a reputable staffing services agency, there's no need to; you can trust them to look out for your interests.
Some HR departments may still look for highly skilled candidates on their own if a business (wrongly) considers using professional staffing companies an unnecessary expense. After reading about the steps involved in the IT staffing process and how long it usually takes from start to finish, you may agree that using a staffing agency often saves time and money.
Can Anything Go Wrong With IT Staffing and Consulting Services?
IT staffing, especially hiring software engineers, isn't a cakewalk. Whichever way you look at it — hiring on your own, IT staffing services, or even after IT staffing consulting — getting the right person in terms of hard skills and culture is complicated.
Using a third-party IT staffing service provider seems more sound, especially if you're short on time. However, you should know about some challenges, or better say, things to consider to manage the process correctly.
1. Сommunication. If you work with a staffing vendor, attentively evaluate your communication mode from day one. The way a potential vendor sets up communication with you can tell you a lot about their processes and attentiveness to details.
A reliable vendor should quickly respond to your emails or other communication methods you prefer, trying to adjust to your communication style and being consistent and focused on what you're telling them. You should feel that you're treated personally and with empathy, while the general vendor's attitude should always remain professional.
2. Size of a talent pool. Make sure you have formed an extensive pool of potential fits. However, you can hardly outnumber lists of staffing companies. Vendors make use of their sources not every person has access to.
But what you should have access to is information on the vendor's pool size. The bigger, the better. The smaller the pools are, the longer your time-to-hire. You won't benefit from waiting for weeks or even months until a staffing provider finds you a good match. And it will take that long, as only vendors with extensive talent bases are able to find you the right expert in several days.
3. Vetting process. If you're building your hiring funnel yourself, after the candidate list is formed, you can proceed with the vetting process. We recommend you do a general pre-screening to learn the candidates' soft skills and see whether there is a mutual fit. And after that, proceed with the technical interview to properly test the expertise you're running for. You can delegate general pre-screening to an HR specialist or recruiter if you have them on your team.
The staffing provider should do, if not the more profound than at least the same vetting. Sadly though, vendors rarely do both; often, they try to get away only with HR pre-screening, leaving you all alone with the most complex part, which is a technical interview and task. A reliable vendor should do both. Technical interviews plus test assignments managed by vendor's tech experts increase conversions and save your time by cherry-picking truly worthy experts. From our experience, HR pre-screen usually results in every fifth or sixth candidate being approved, while with a technical interview in place, you can count on every second one.
4. Adequate pricing. Some vendors got used to working with enterprise clients only, as they're ready to tap into their considerable recruitment budgets. Such vendors can easily charge you up to $200/h for senior developers. Meanwhile, your task is to find vendors with rates corresponding to the market dynamics without overpaying.
---
You'll have fewer things to worry about with an experienced staffing service provider like Expert Remote. Here's why.
How Expert Remote Can Help You Find Your Perfect Match
Expert Remote takes care of all candidate sourcing, vetting, matching, and onboarding and provides you with the best-fit IT experts who can add value to your company. The best part? Since we have a large talent pool, we can staff teams in 3–5 business days in most cases. Ready to augment your staff with top-notch professionals?
Here are three simple steps to finding the IT talent you need in as little as one week:
Talk to our hiring manager and tell us about your needs.
Review short-listed candidates and interview the best ones.
Hire with an 8-hour risk-free trial. If you don't like the candidate after an 8h work we will replace them and you won't be charged.
Learn more about Expert Remote and contact our hiring manager about finding skilled IT specialists for your team!
Remote tech teams & the future of work blog
Remote tech teams & the future of work blog
Your form has been successfully submitted.